My hair stylist told me about Gitlo, a dim sum restaurant in Allston, a couple weeks back. We finally headed there on Saturday. I haven't had Hong Kong dim sum in Boston in a while. The usual greasy China Town fare just doesn't appeal to me much anymore.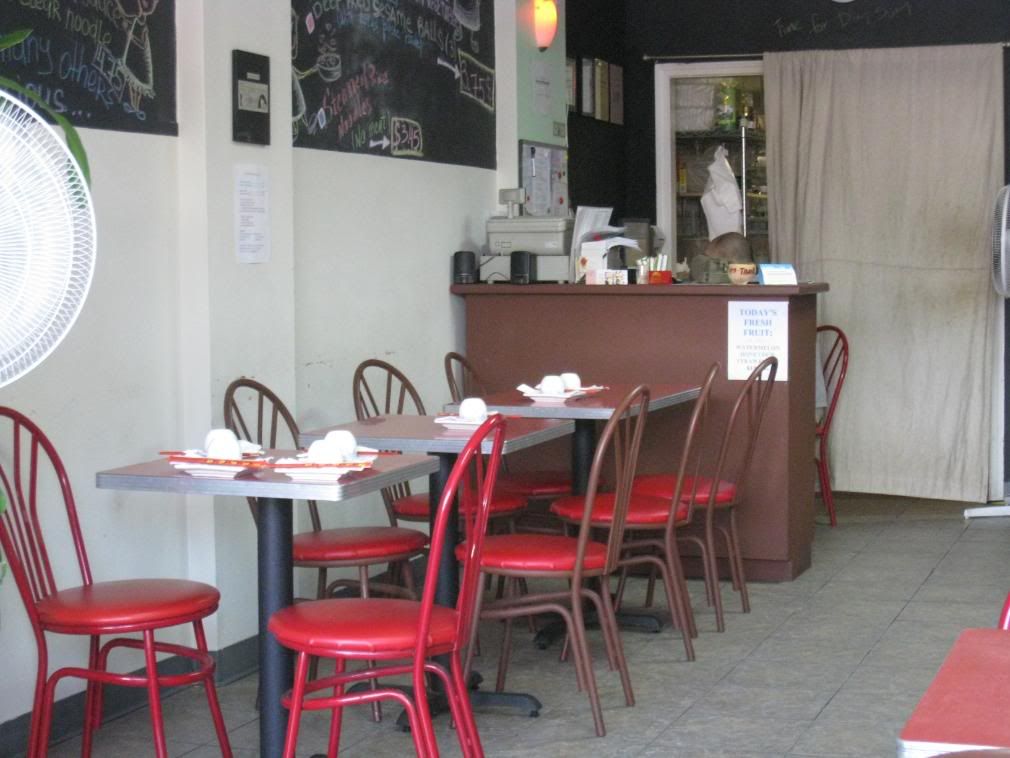 Gitlo's is not your typical Hong Kong style dim sum restaurant since they don't have carts. Probably because the place is rather small. I'm guessing it sits approximately 25 people. You order your food and they bring it to you.
We started with the Cantonese dumplings. These were really like pot stickers. Nicely pan fried and delicious. I also liked that the dumpling skins weren't too thick. (My pet peeve.)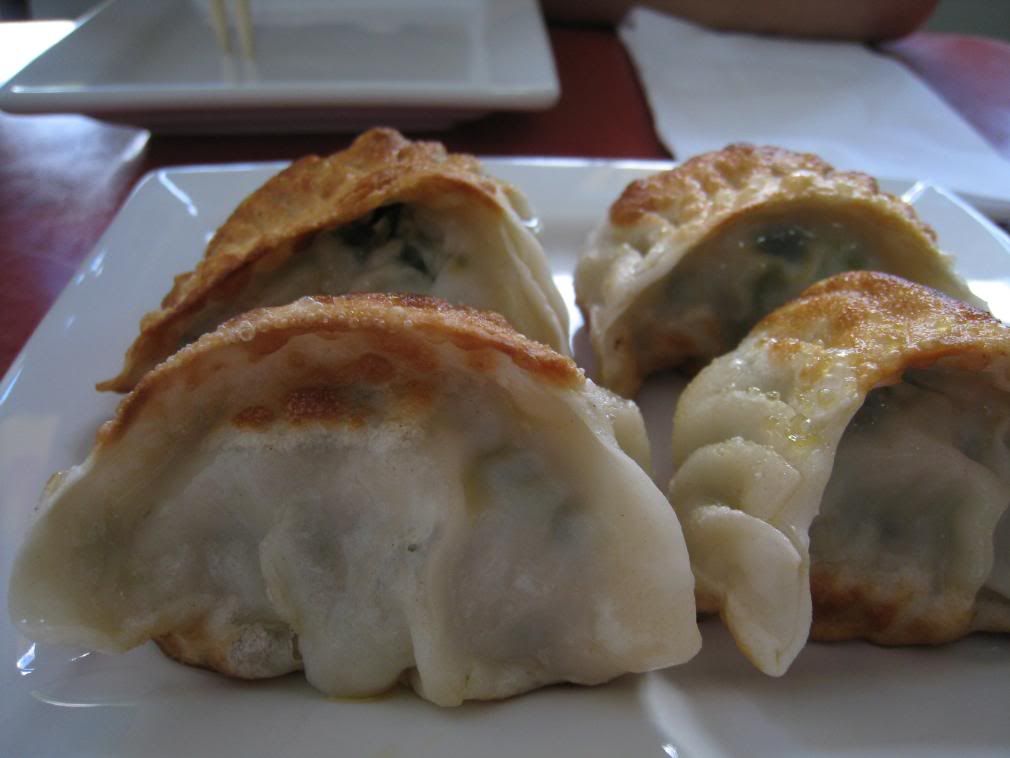 My absolute favorite was the XO Sauce Daikon Cake. I am still dreaming of this dish. At first sight, it was strange that the pieces of daikon cake were chopped into cubes and not triangular blocks. But don't let the shape deceive you, it was delicious! The pieces were so nicely fried. Crispy on the outside and soft on the inside. You can even taste pieces of freshly grated daikon! The topping of fried scallops (not sure what it is) was also delicious.
XO Sauce Daikon Cake(L) Crab Meat Puffs(R). The crab meat puffs were ok. The puff pastry was a little too thick and heavy and the crab meat was imitation crab.
The Scallop Shiu Mai was another favorite. Unique too since it was topped with flying fish roe.
We also got the char shiu pao, a dim sum staple. Yummy though not the highlight.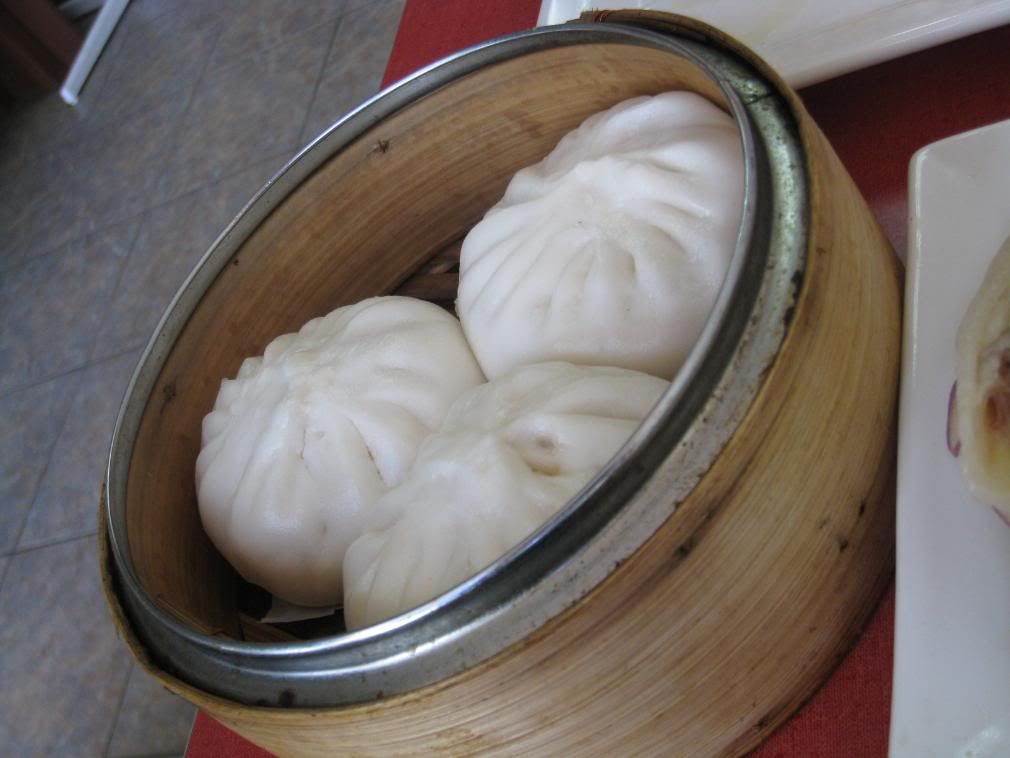 The chicken feet was a special (not on the menu). The texture of the feet was good, very crunchy, however the flavor was rather bland. Overall it ok.
Allston is really becoming quite a hub for Asian food!
Jo Jo Taipei
,
John's Market
, Shabu Zen, Tea Infusions, Yi Soon Bakery, and now Gitlo. I am pretty excited about this find and can't wait to go back for the fried daikon cake!

Chomp Meter
:





Highly recommended especially if you're tired of the same ol' Chinatown dim sum restaurants. Gitlo's a refreshing, finer take on Hong Kong dim sum, though the selection is smaller. Definitely get the daikon cake, it makes the trip all worthwhile!
Gitlo
164 Brighton Ave
Allston 02134
Phone: 617-782-2253