You probably already guessed that I have a weakness for cakes. Sugar, fresh cream or chocolate? They all make me a happy girl :) ... hey don't judge, it's cheap therapy!
One of my favorite things to have is Azuki Cream Buns from Japonaise Bakery. I usually get it from the stand at Porter Exchange though the main location is in Brookline. You HAVE to try these azuki cream buns. The bun is really a croissant, flakey and buttery. The inside is filled to the brim with fresh cream and at the bottom is a layer of sweet azuki. Seriously delicious. My friends and I have cravings for these things.
The azuki buns are on the second shelf in this photo: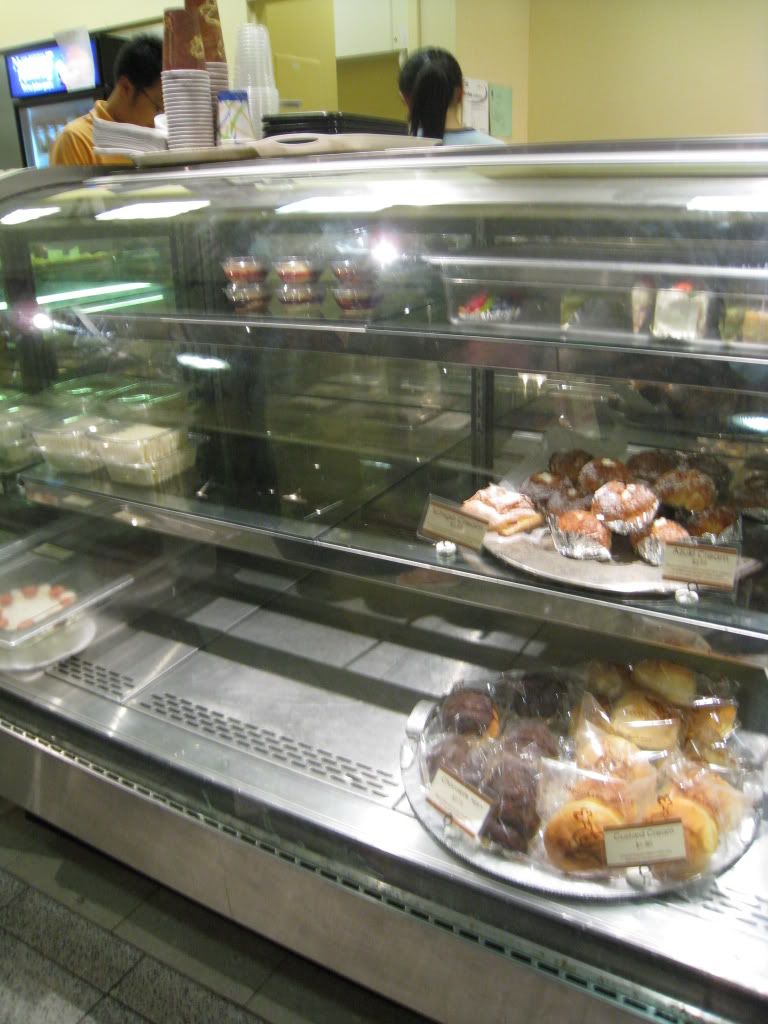 Some days I get the Ichigo Cream to toss things up. It's somewhat similar to the azuki cream. There are 2 layers of puff pastry with cream (more custardy) in the center with pieces of fresh strawberry! If you're in the mood for something chocolate, I recommend the African Queen Cake. Rich dark chocolate mousse layered with sponge cake and a hint of banana.
Azuki Cream (L); Ichigo Cream (R)
Photos from
Japonaise Bakery
web site.
Japonaise Bakery
1020 Beacon St
Brookline, MA 02446
Phone: (617) 566-7730
Porter Exchange
1815 Massachusetts Avenue
Cambridge, MA
Phone: (617) 547 5531
(The stand is now near the food court, behind the Shiseido store.)
Chomp Meter
:





One of the few places in Boston for Japanese / French type pastries. The other being
Cafe Cakes
in Watertown. If you are at Porter Exchange, you can have lunch at the food court (hamburg from Cafe Mami anyone?) and grab an azuki bun!