I was really in the mood for Taiwanese food after reading
several postings
on Chowhound. When we got there at about 7pm the place was almost full (a good sign?) but we were able to get seating right away.
We ordered:
1) Three cup eggplant: This was excellent. The eggplant was tasty and nicely cooked. I want to try the cuttlefish version next time.
2) Fried calamari: Was alright.
3) Tea smoked duck: One of the best tea smoked ducks in the area. The flavor of the spices were nicely infused in the meat. Oops don't have a good photo of this.
4) Spicy Cabbage: It was alright, but I wasn't blown away.
5) Xiaolong bao: Pretty good if you get a dumpling that's done right. The other people in my party didn't like this since their dumplings had no soup within. I was lucky and got 2 dumplings that were soupy. Definitely one of the better XLB in the Boston area if there is no dumpling malfunction!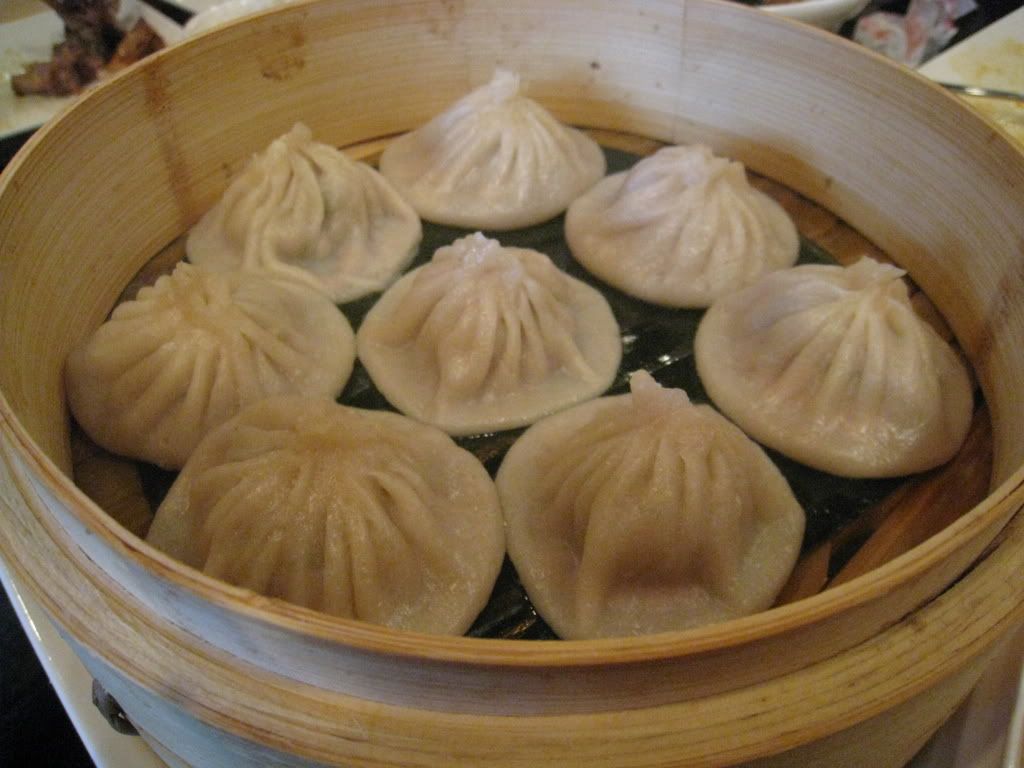 (But so far, my vote still goes to the ones at Gourmet Dumpling House in Chinatown.)
6) Finished off with bao bing for dessert. YUM! This is shaved ice with sweet beans and sweet potato on top. Sounds weird but I grew up eating this, well
a variation
of it. Keep an open mind! :)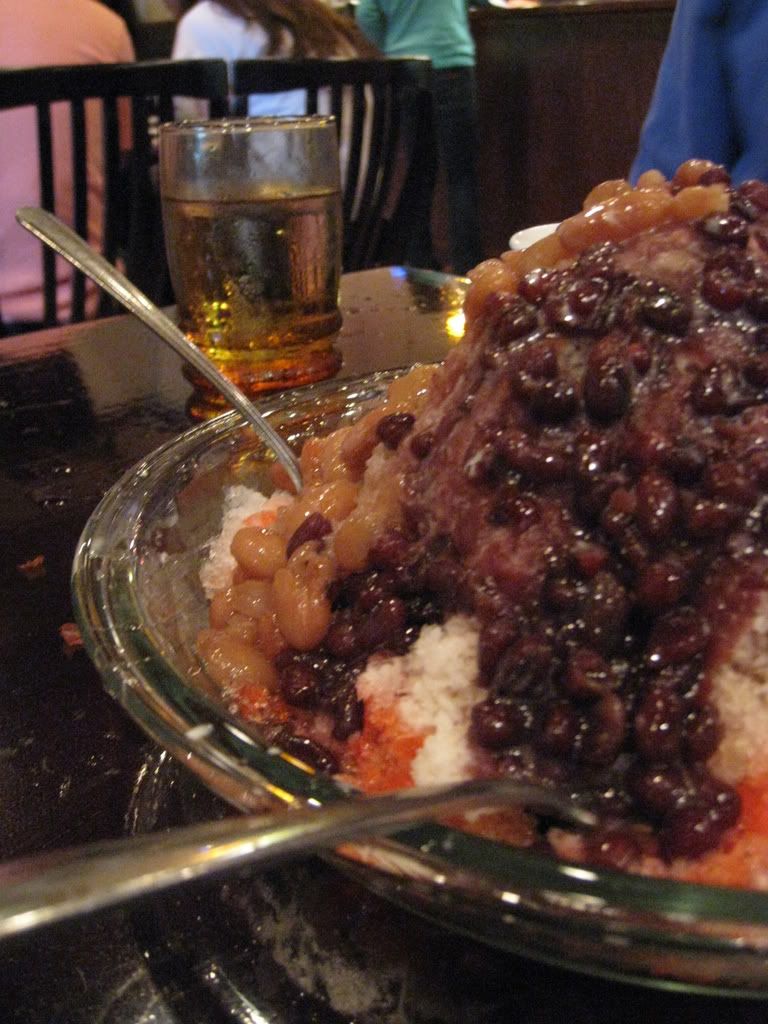 The prices were also really reasonable. Our entire meal cost $55! With the money you saved, you can stop by Yi Soon Bakery for pork floss buns. They also do a yummy very
chocolately chocolate cookie
that I absolutely adore.
Jo Jo Taipei
103 Brighton Ave
Allston, MA 02134
(617) 254-8889
Chomp Meter
:





I'll be back! The food was pretty good and there are lots of other interesting things on the menu that I want to try. Also, the ambiance is much better than Taiwan Cafe and the prices are reasonable.
My Recommended Dishes
:
* Anything in the three cup style
* Xiao long bao (but cross your fingers)
* Tea smoked duck
* Bao bing for dessert
Something to point out though is that the restaurant smelled of stinky tofu that someone else ordered! Hrmm intense, not for the faint hearted.