SO insisted on trying Takara Sushi in Newton Highlands because he was too lazy to drive further. Yelp has it at 4 stars. Despite the rating, I'm always wary about new sushi places because they're usually a disappointment :P So now I get to say I told you so! Hehe
The inside of Takara sushi is actually rather cute. It is filled with Japanese knick knacks hanging from the ceiling. I confess to being tacky and a hello kitty fan so I liked it!
We ordered a chirashi set, a spicy salmon roll, and natto maki. The roll was ok and the natto maki was good (I love natto). The fish was very fresh too and the portions were generous though that's where it ends. We were rather amused by the cuts of fish in the chirashi. All were rectangular shaped. Seems like the chef hasn't had much experience in cutting fish heehee!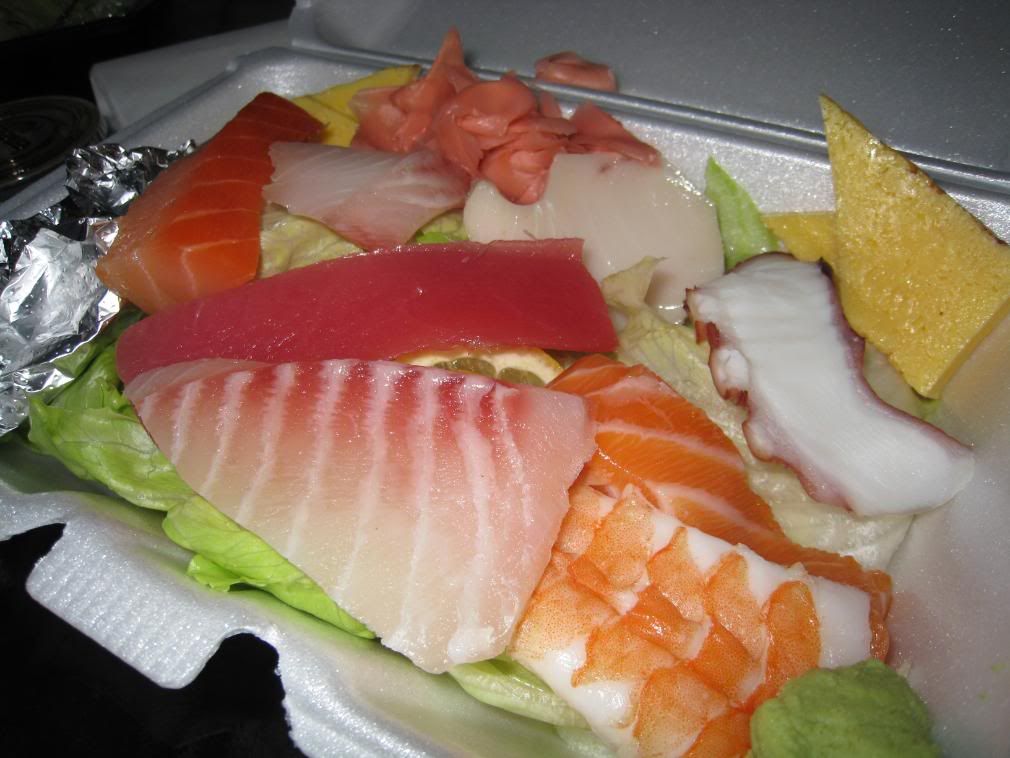 Takara Sushi
1180 Walnut St
Newton Highlands, MA 02461
(617) 332-7898
Chomp Meter:





I won't be back, though to be fair the fish they use is really fresh and the portions generous. Oh yes the prices are pretty cheap too for sushi.