Where:
Singapore, Geylang
Specialty:
Pungent fruit!
What I love about Singapore is that you can run out anytime at night and be able to fulfill your food cravings. I was taken to eat durians one evening. It's really not so bad, but like stinky cheese or tofu, I suppose some people handle it much better than others.
A display full of durian: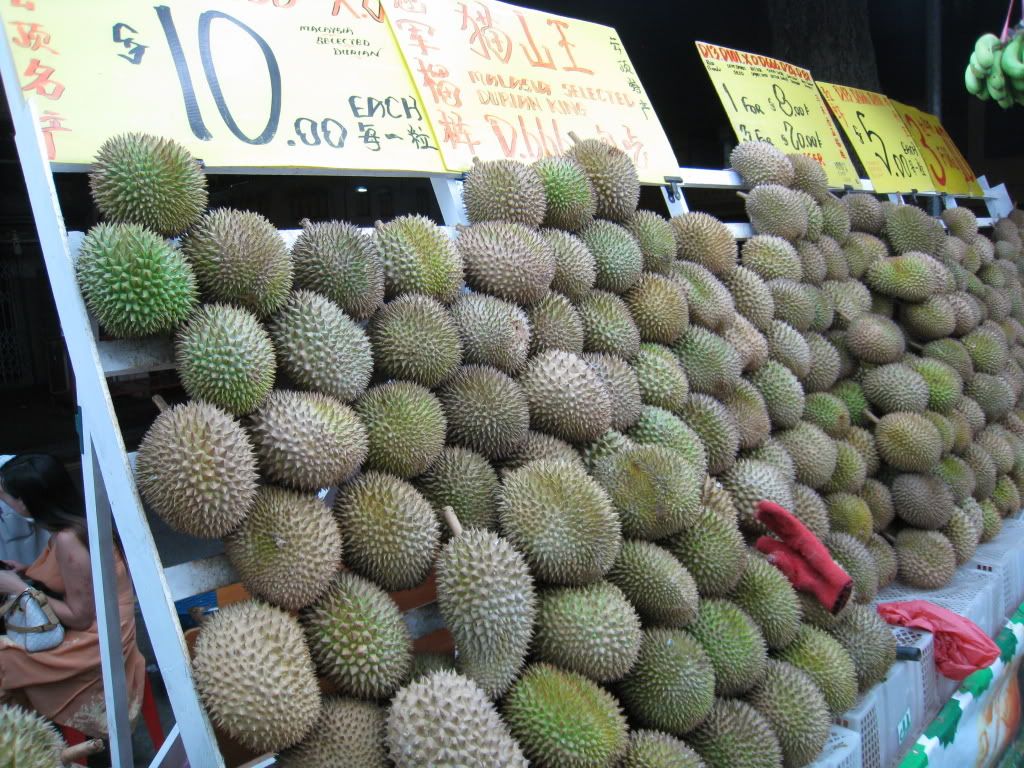 Here's how you eat it, with plastic gloves. This way you won't smell of durian for the next day or two ...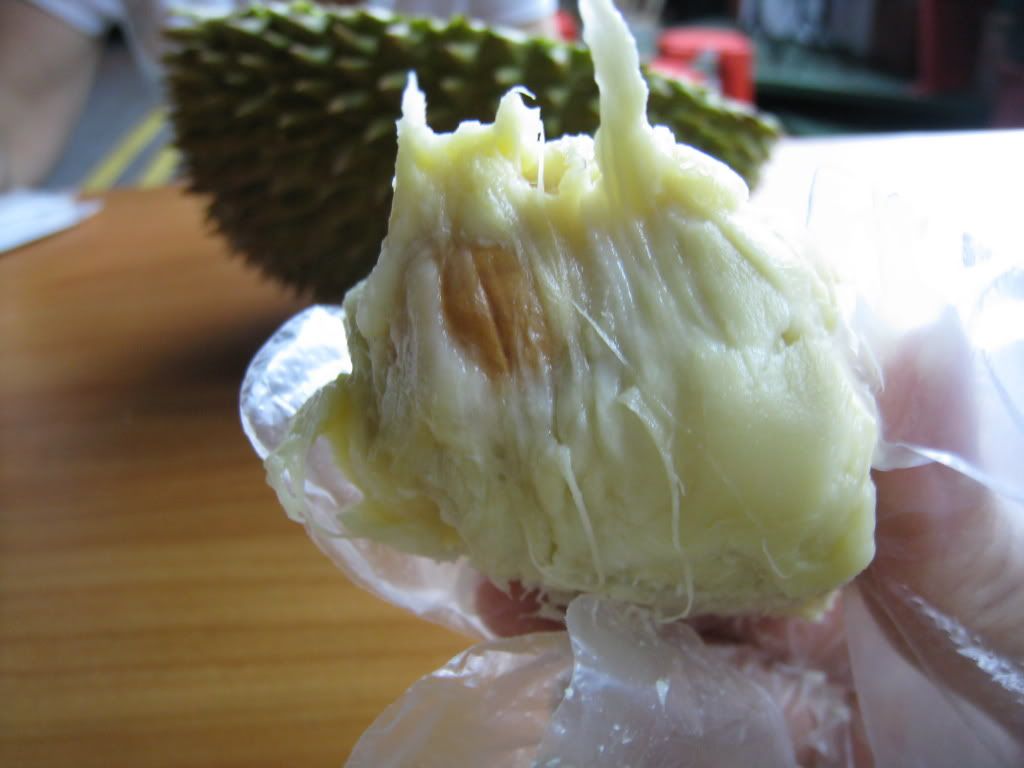 The durian we got was especially good. Strangely each section tasted slightly different. For the faint hearted, you can start with durian puffs which can be purchased at some bakeries. They are like cream puffs but filled with durian cream. It's also key to get a good durian because a bad one can ruin your first experience!
Really it's just a fruit, what's there to be afraid of :)