Where:
Singapore (Kranji Reservoir)
Specialty:
Seafood
Kranji Farm Resort
in Singapore must be one of the strangest places I've been. The idea behind this resort is the farm life for city folk. Not particularly appealing to me given Singapore's humidity. Anyway, the in-laws insisted on checking out this place (thankfully at night).
The resort is buried deep in the jungles of Singapore (didn't know this existed!) and gives off a tacky 80s vibe. Also the restrooms were gross, like we were in a rural town! They really didn't need to be that authentic :P
The main attraction for us though was the seafood restaurant,
Atlantis
. Thankfully, despite the location, the food was actually amazing!
Do you doubt that the seafood is fresh? Hrmmm check out the tanks and tanks of sea creatures I've never seen before: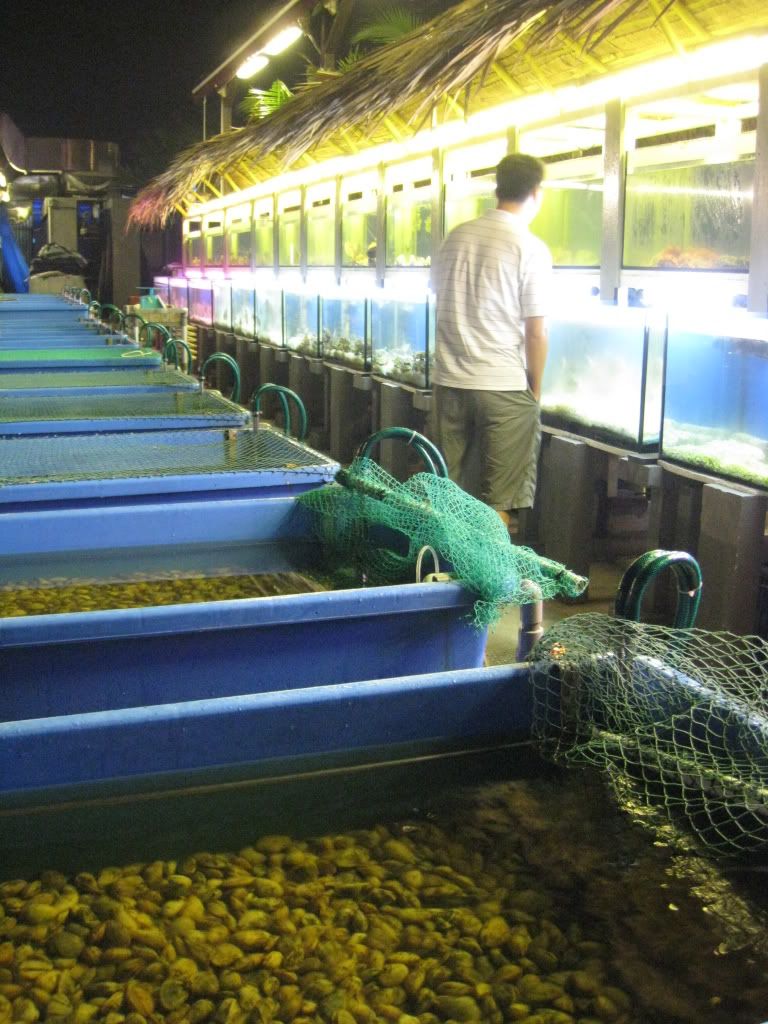 Based on the owners recommendations we ordered several dishes.
Clam Vermicelli (L): This was absolutely delicious! Spicy with a rich clam broth and full of clams. I couldn't get enough of this. Fresh Steamed Prawns (R)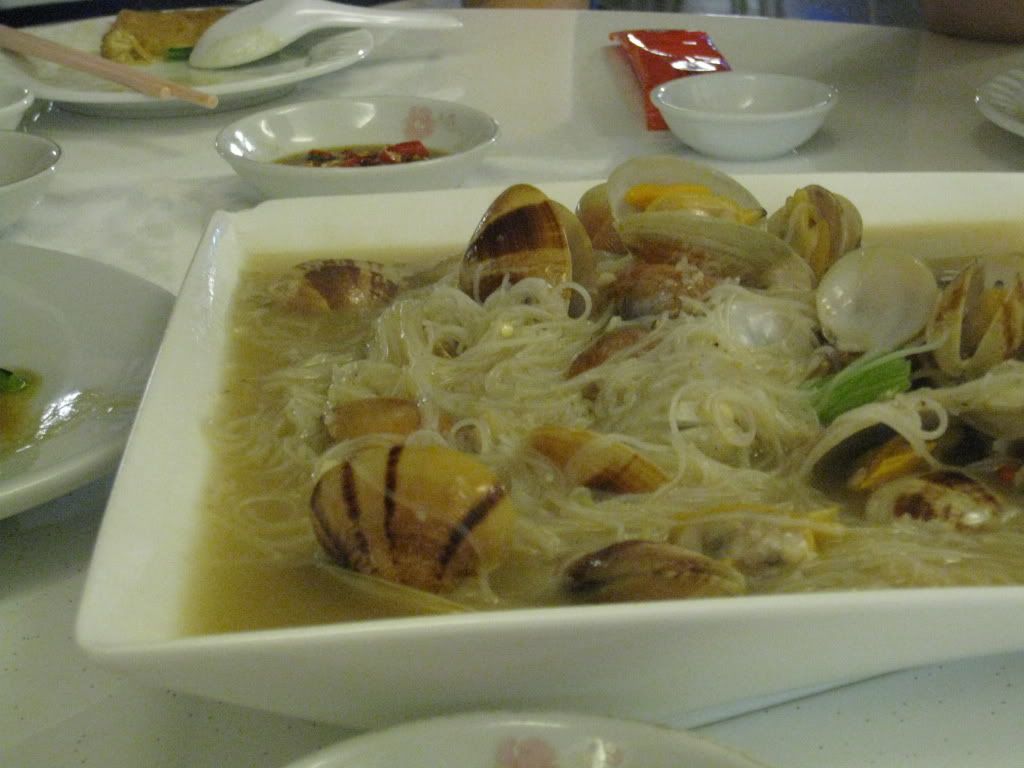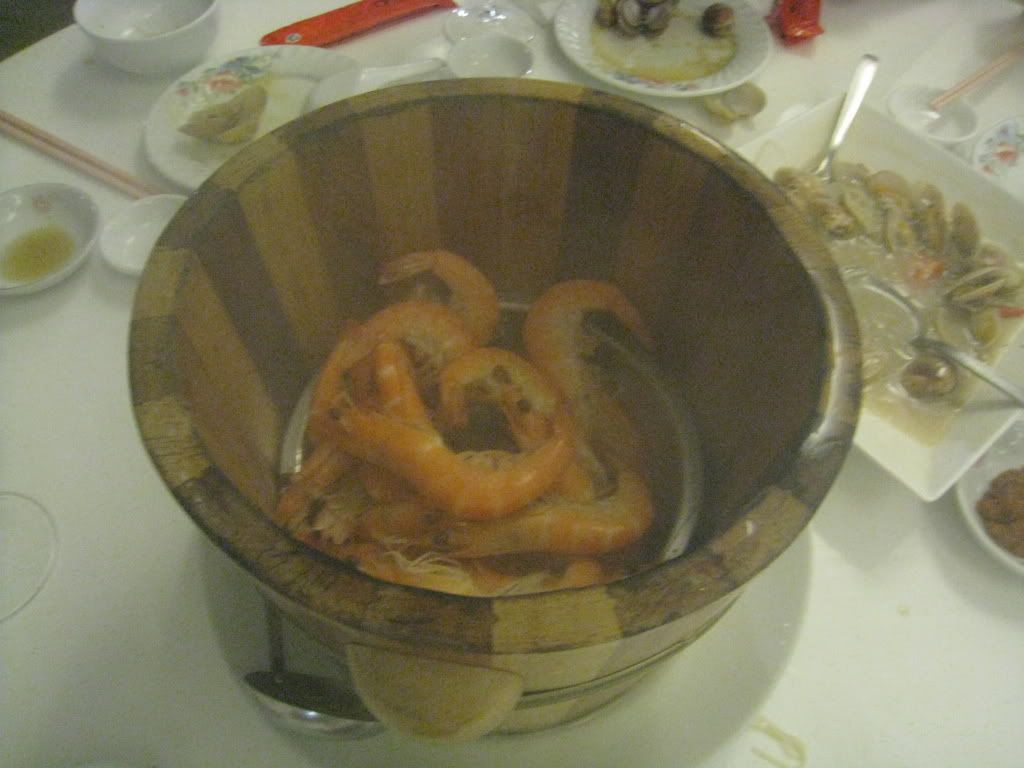 The weirdest dish of the evening though was the shark. I've never actually had shark before but it was strangely delicious, perhaps because of the unique preparation. The shark was first prepared asam style which is a spicy, sourish curry often cooked with fish. It was then cooked in a more traditional Cantonese sauce. I'm not sure what cut of the fish this was but it had lots of gelatinous parts (as you can see in the photo) which was really yummy!
Assam Style (L) Cantonese Soy Sauce Style (R)
Chomp Meter:





Minus 1 star for the strange location. The food though was excellent. Ask the server for the night's specials and stick to the seafood of course!
Atlantis Seafood
10 Neo Tiew Lane 2
Singapore 718813