I earned my first freebie as a food blogger recently. Yay! The folks at
Peapod
sent me a $50 off coupon on my first order.
You too
can get $20 off your first order if you
drop me an email
. That's almost 30% off an order of $60+$10 delivery.
Peapod is an online grocery delivery service. In the New England area, they are in partnership with
Stop and Shop
. For me, it's a good compliment to
Russo's
because I can feed my diet coke addiction here.
At peapod.com I started by browsing the
produce section
as I do at the store, but nothing stood out because I couldn't determine freshness. I don't usually have a shopping list. In the end, I worked in reverse, figuring out what I needed based on what was in my fridge. Not such a bad thing I suppose. Turns out I'm making shrimp and spinach fettucine this week!
I can shop in my PJs: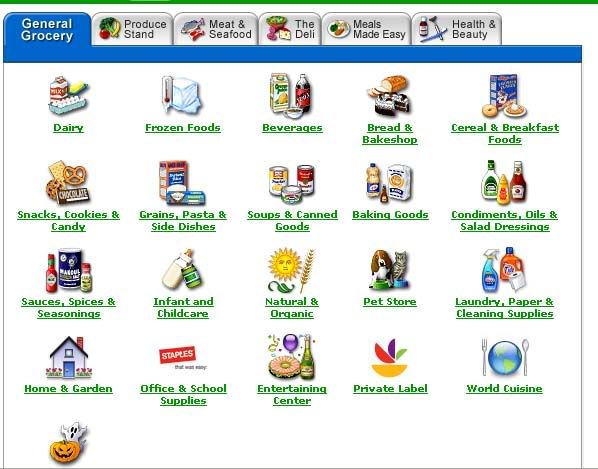 The entire online shopping process was really easy. I ordered a variety of items including some pork ribs, spinach, bok choy, pita chips, navel oranges, peaches,
Nestle drumsticks
and some kashi frozen lunches. I was pretty satisfied with the produce that was picked out. The bok choy was healthy and oranges were sweet. And an even nicer touch was a sample box of Barilla pasta they sent. Did I already mention that it was free? :)
Check out my well stocked freezer thanks to Peapod. Yes I realize I am not one to cook much. But the
Alexa frozen fries
are really good. I usually get them at Whole Foods but they sometimes have it at Stop and Shop too! These satisfy my carb cravings and have no trans fats.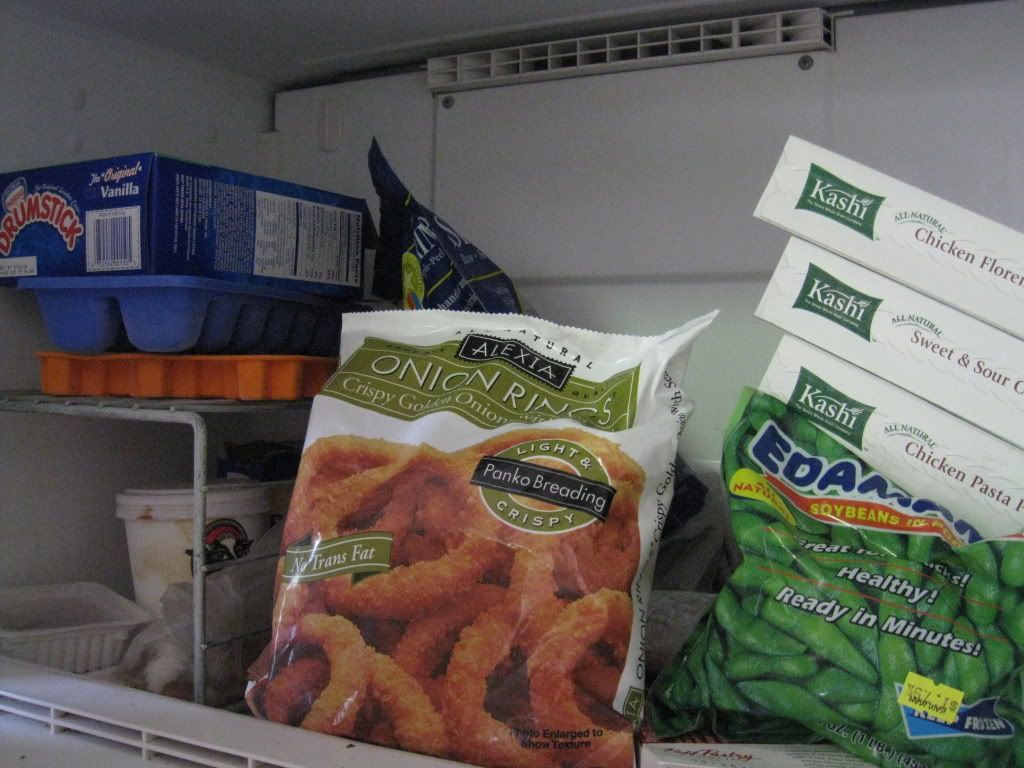 Peapod Cliff Notes
- $60 minimum purchase
- $10 delivery charge
- Order before midnight for next afternoon/evening delivery.
- There are a variety of time slots. Some are 2 hr time frames which is reasonable. For longer time slots you get a dollar or two off delivery.
- You can have them deliver heavier items hehe ... like diet coke!

Chomp Meter:





I swear I'm being objective here. I had to pay $20 out of pocket since there is a minimum order. Delivery was really prompt. I chose the 4-6pm window and the driver arrived at 4pm on the dot.
I may use this service when I start work again or if I move into Boston proper. I don't have an excuse to order online now. Really I am not that busy. No kids, no job, one dog. Not sure if they have such a service in place now but wouldn't it be great if you could order online and then pick it up from the store yourself eliminating wait time?