I'm a
broken record
but I can't help it.
Pastiche Fine Desserts
is better than any pastry shop in Boston! You have to visit to believe me. The best time to go is in the afternoons when it isn't so crowded so you can savor your dessert and coffee or tea.
Pastiche is a must visit cafe for me in Providence regardless of the time of day or how full I am. On this visit, we got the plum frangipane tart (daily special), a key lime mousse, and a raspberry chocolate cake. They were all superb but the absolute BEST was the plum frangipane tart with a creme anglais sauce. I don't know how they do it but the plums were cooked yet slightly crisp and not too sour. This went nicely with the almond flavored filling. Wow!
All the fruit based dessert I've had at Pastiche is fabulous. I swear they must taste every berry and make sure it's just ripe before serving.
No fancy photos this time and no prizes for guessing which is which: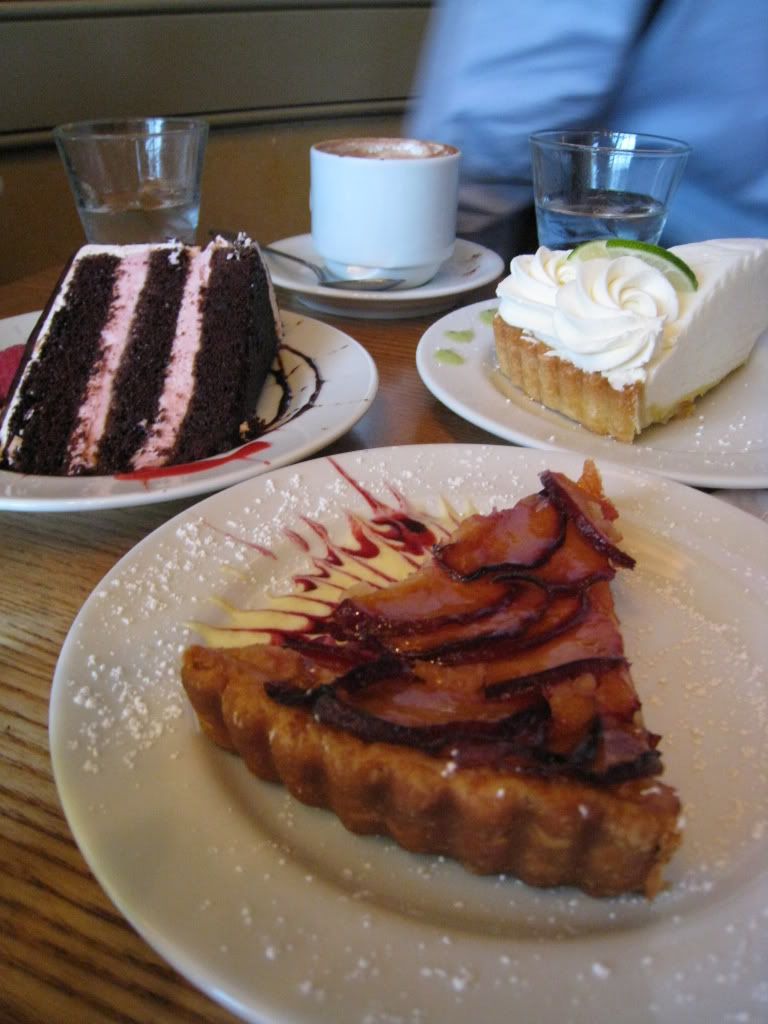 My
2006 Pastiche
review with more photos is here.
Chomp Meter:





Enough said!
Pastiche Fine Desserts
92 Spruce St
Providence, RI
401-861-5190