I read on The Passionate Foodie about Petit Robert Bistro's new
fall menu
. The foie gras and frog legs really caught my eye so another visit was in order. We usually go to the Fenway location when the Red Sox aren't playing at home.
To start off, we shared the pan seared foie gras with grape appetizer. This dish was decadent, absolutely delicious, and went perfectly with the grapes! (The last time I had
foie gras was at Clio
which was frankly quite disappointing.)
For mains, I got the frog legs and P got the scallops. Both were good though I think they forgot to add salt to my frog legs. It wasn't a disaster for me however since the other flavors were good and it was easily fixed with some salt. I find that I am little more forgiving when the prices are reasonable and Petite Robert fits the bill ;) Mains run between $15 and $20.
Dessert was the Petite Robert Chocolate Gâteau with the cute Eiffel Tower. We've been here several times and for some reason have never gotten the cake. I had to this time, more for the novelty of a chocolate Eiffel Tower than anything!
Top: Foie Gras (L) Golden Brown Florida Frog's Legs Provençale (R)
Bottom: U10 Scallops Parisienne in their Shell (L) Chocolate Gâteau Petit Robert (R)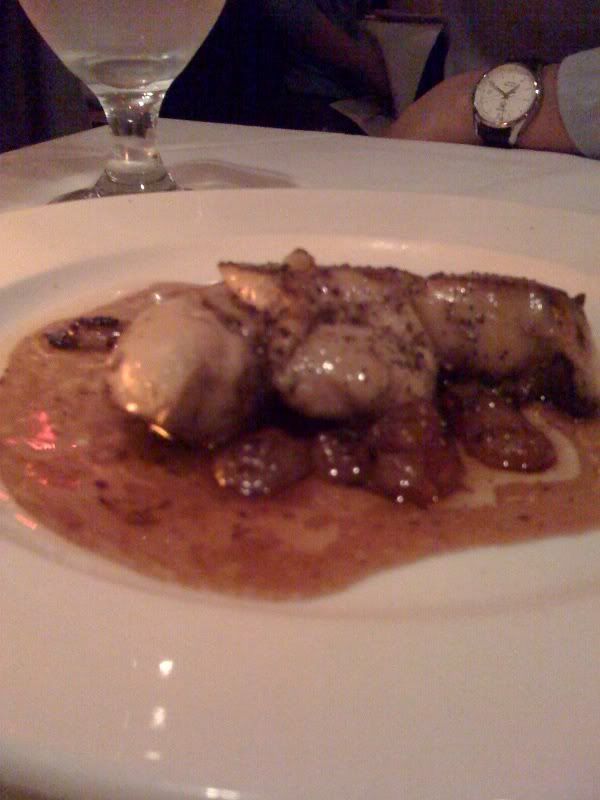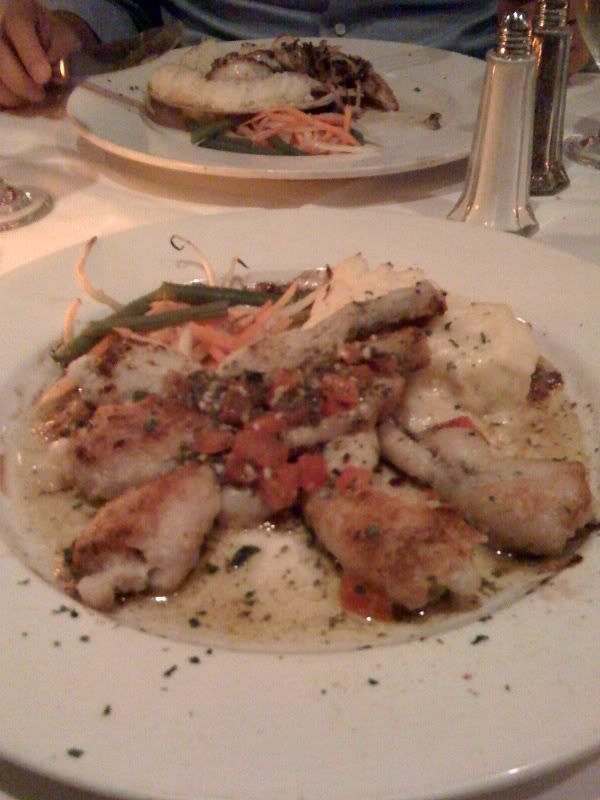 Chomp Meter:





Good food, reasonable prices!
See an
older review of Petite Robert Bistro
.
Petit Robert Bistro (Fenway)
468 Commonwealth Avenue
Boston, MA02215
617-375-0699
Petit Robert Bistro (South End)
480 Columbus Avenue
Boston MA 02118
617 867 0600