Ken's Ramen
is an authentic ramen noodle shop, tucked away at the corner of the Super 88 market in Allston. The restaurant is simply decorated with seats at the bar. Just like in Tokyo!
Ken's is great for a satisfying meal of authentic Japanese noodles. I usually get the Miso Ramen while P gets the Soy Sauce Ramen. The broth is what makes Ken's Ramen stand out. It's thick, rich, and full of porky goodness. I wonder how long it takes to make the broth? I also like the added texture of the beansprouts and corn. If you want a lighter broth, the soy sauce ramen is for you.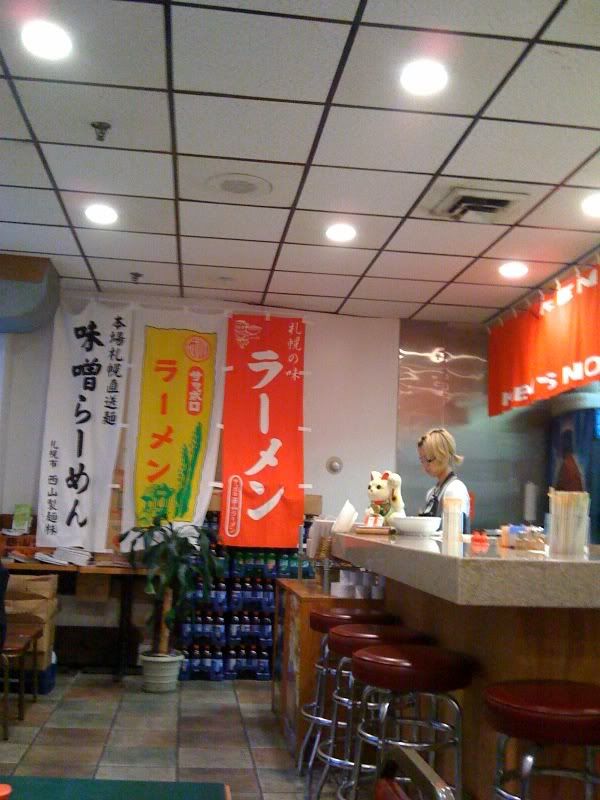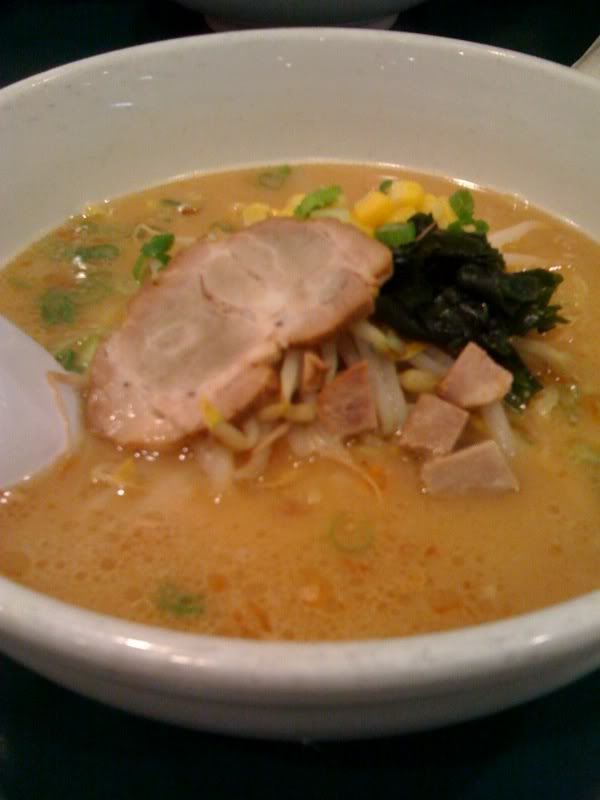 Chomp Meter:





Boston's best ramen place! It's definitely worth a try or two or three. My only gripe is that the noodles are a little expensive at $7.80 for the miso ramen.
Ken's Noodle House
Allston/Brighton
1 Brighton Ave
Allston, MA 02134
(617) 254-5524
Closed on Wednesdays