Whenever we are too lazy to drive further out, we head to Sushi Man in Newton off Route 9. The restaurant is a hole in the wall place with about 3 tables and seats at the sushi bar.
Sushi Man is run by a Japanese Chef and his Taiwanese wife. The sushi here is decent with some hits and misses. We usually get the chirashi set and a couple rolls. I'm not really a fan of the chirashi and I really don't know why we keep getting it. The slices of fish are cut too large and the fishy taste can get to be too much. Perhaps the chef is trying to be more like his
competitor restaurant
down the road?
Venus Roll (L) Chirashi (R)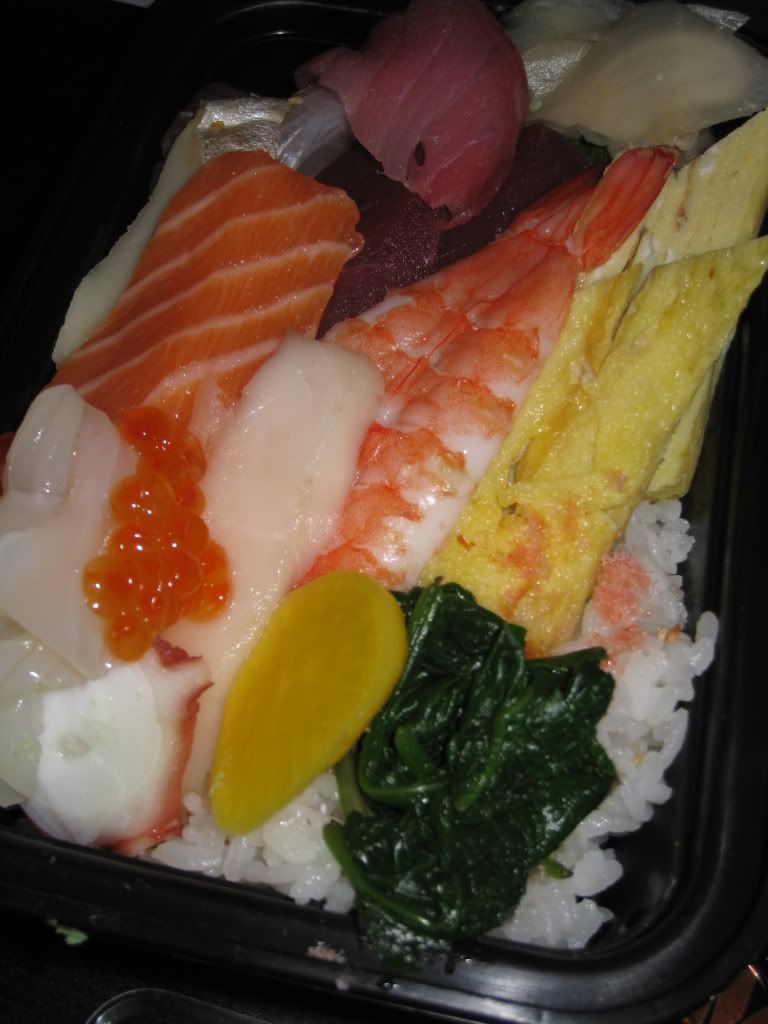 Chomp Meter Review:





OK if you live in the area. There aren't many choices for sushi. The really like the Venus Rolls there (fresh scallops). The squid sashimi is also thinly sliced to enhance the taste.
Sushi Man
387 Boylston St
Newton Center, MA 02459
(617) 969-7878
Past the Chestnut Hill Mall on Rt.9