I finally had dinner at
Hungry Mother
!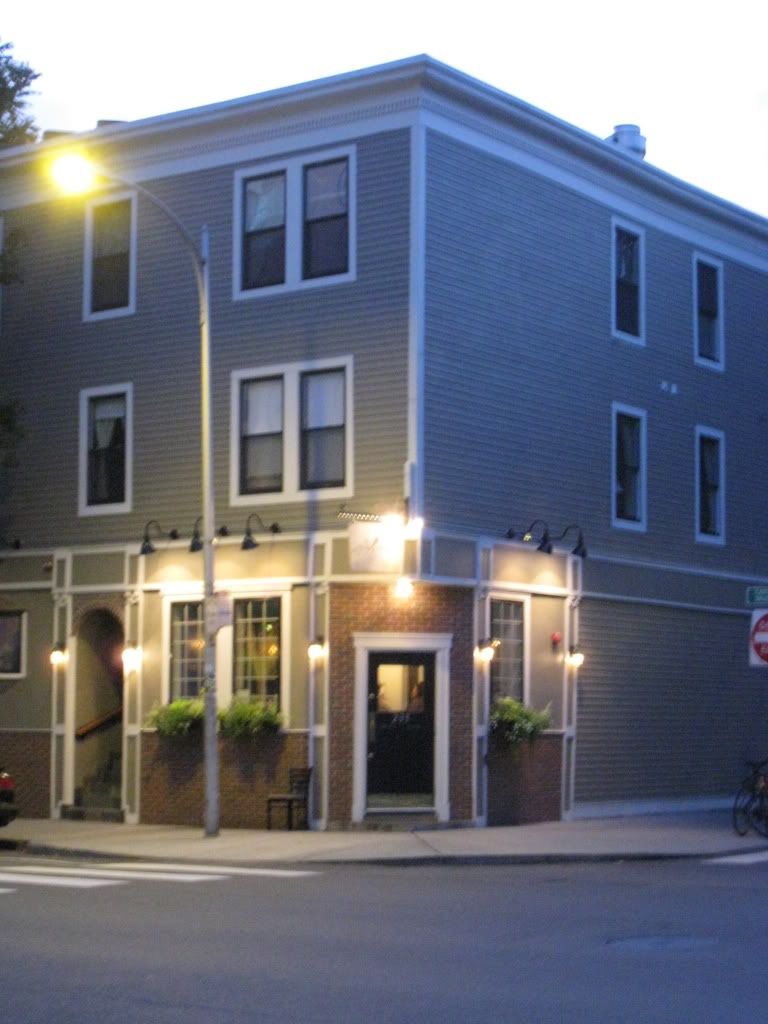 Make reservations at least a week out if you want to dine here on a weekend because this restaurant is popular. Hungry Mother is located near the Kendall Square cinema in Cambridge. The restaurant serves food with southern influence. You'll find dishes like biscuits and grits here.
Hungry Mother has my kind of menu. A limited but well thought out menu which helps with my indecisiveness. We started off with the deviled egg appetizers and shrimp and grits. Both were delicious especially the shrimp and grits. The shrimp was perfectly cooked, the grits were spicy and tossed with some corn. I loved the crunchy texture of the dish and fought P for the last bite.
Deviled Eggs (L) Shrimp and Grits (R)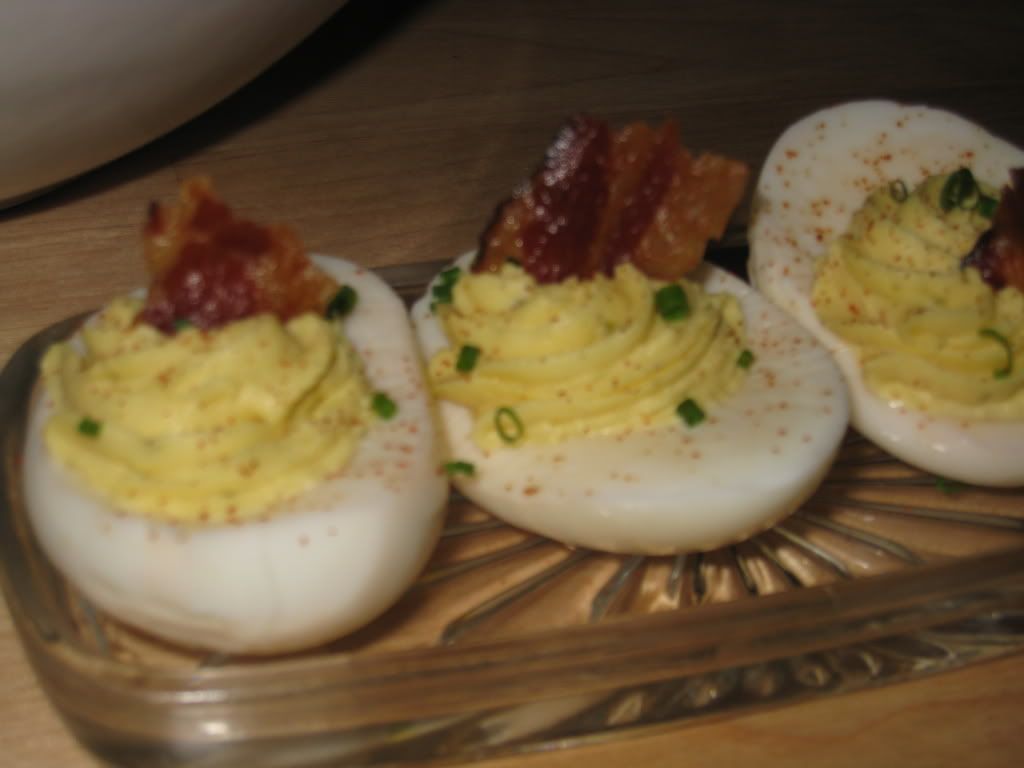 For mains, P got the wagyu beef dish while I got the blue fish. I preferred the steak to the fish. The steak was cooked to perfection and very tender. The pairing with fried string onions and potatoes worked really well. I kept stealing bits off P's dish.
Mmmm steak!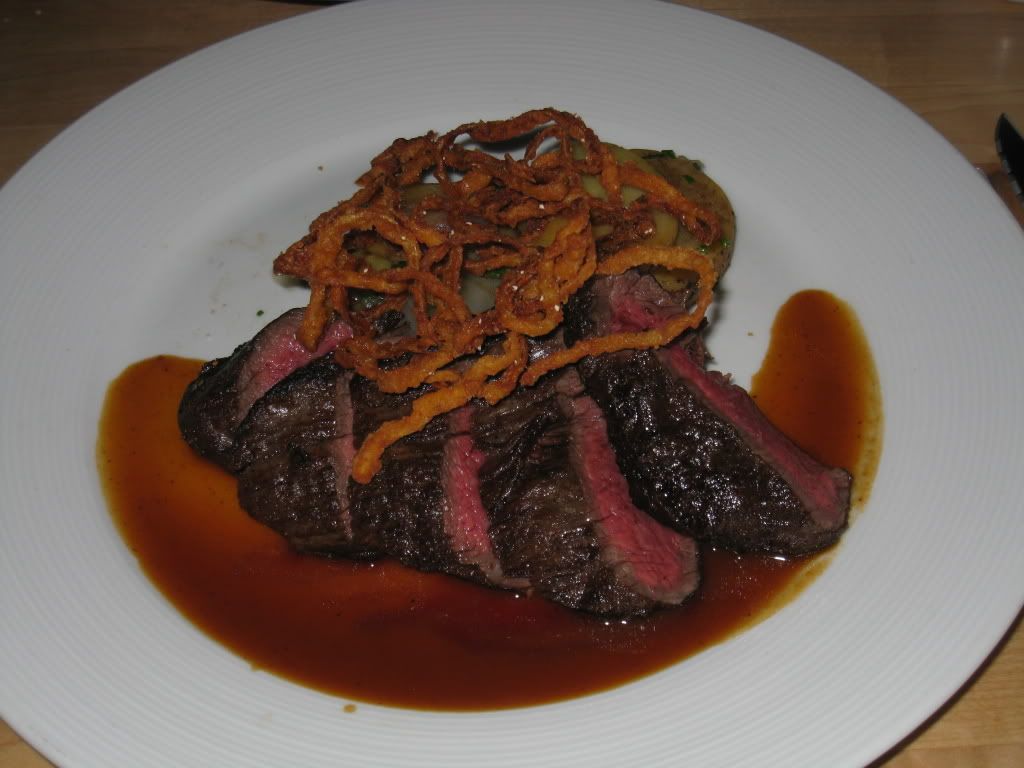 The blue fish was alright. The taste of the fish was quite strong but it was somewhat masked by the sourness of the accompanying grains. For dessert, we shared the evening's special, a plum crumble made with pecans topped off with creme fraiche ice cream. A perfect ending to the meal.
Chomp Meter Review
:





A 4.5 really. Overall, we were both extremely satisfied with our meal at Hungry Mother. It's excellent quality food at reasonable prices. I am already looking forward to another night out at the restaurant. I also hope to see more southern favorites like fried green tomatoes, chicken and dumplings, and okra, on the menu.
Hungry Mother
233 Cardinal Medeiros Avenue
Kendall Square
Cambridge, MA 02141
617 499 0090