If you live near Newton Center, you'll realize that there's a dearth of supermarkets in the area (with the exception of Whole Foods). There used to be an Omni and a Shaws, both of which are now closed. Thus our empty fridge.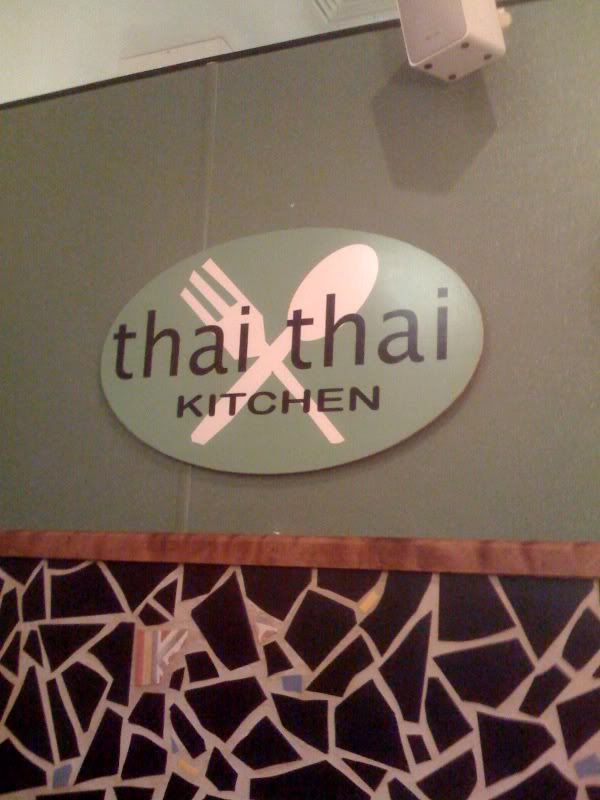 Having run out of food, we decided to go to our staple take-out place, Thai Thai Kitchen. It's tucked away on one of the side streets in Newton Center and serves the usual Thai fare. I'm a Pad Ki Mow kind of girl so that's what I got. P got the Basil Fried Chicken.
Pad Kee Mow (L) Basil Fried Chicken (R)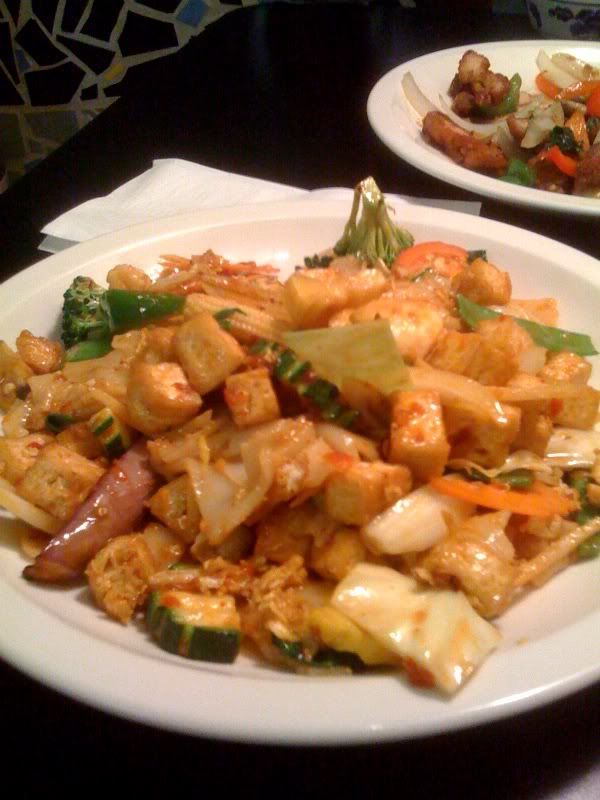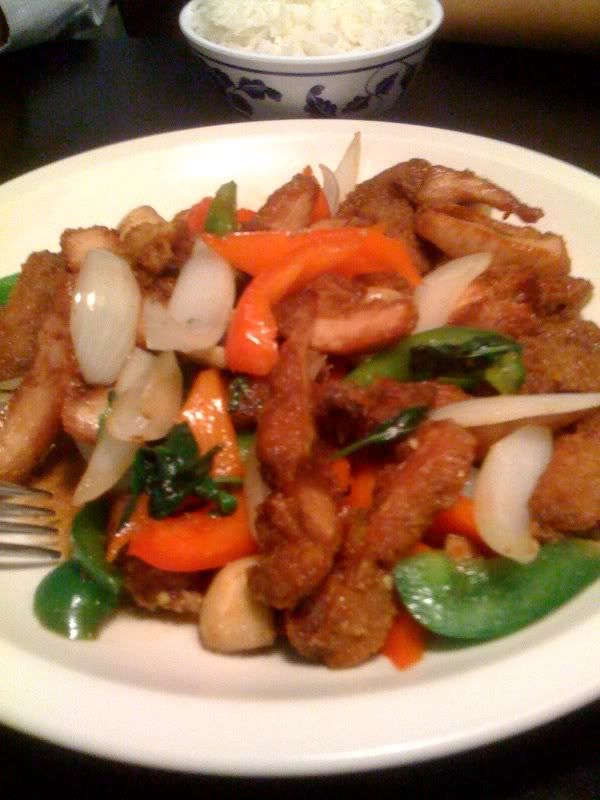 Chomp Meter
: It's no
Dok Bua
or
Rod Dee
but it serves up decent Thai food and is convenient. An added bonus is the ample parking for a hassle free pick up.

Thai Thai Kitchen
19 Pelham St
Newton, MA 02459
Phone: (617) 527-0285