On Sunday, I came to the realization that it's been almost a year since I've had Indian food!
This comes as a surprise since I actually used to eat Indian food fairly regularly. However, a current dining buddy of ours [ *ahem* you know who you are if you are reading this :) ] is rarely in the mood for Indian food.
I decided to put an end to my Indian food drought with a trip to Indian Dhaba in Allston. Indian Dhaba is more of a take out restaurant but there are a couple tables for eating in. There's a good variety of Indian Chinese dishes as well!
Since it was just P and I, we ordered spinach pakoras as an appetizer, Hakka noodles (Indian Chinese) and rogan josh (lamb curry).
I wasn't a fan of the pakoras which were too salty:
(L) The Hakka noodles were good. An Indian take on Chinese food and spicy!
(R) Rogan josh. This was delicious.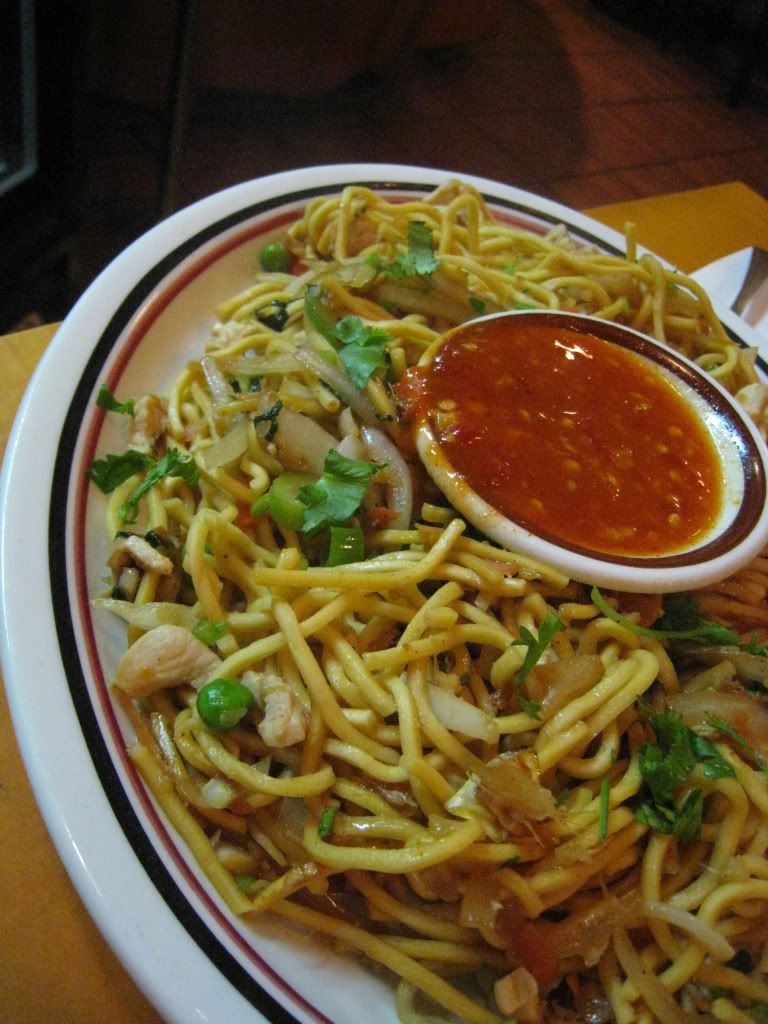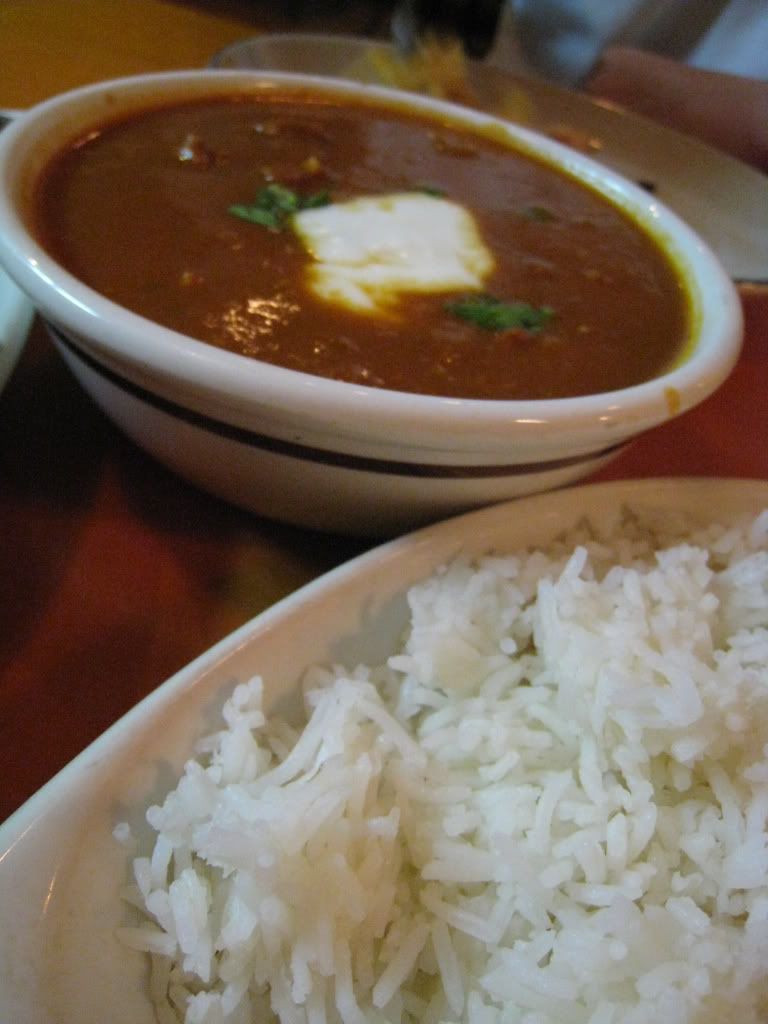 I have a strange attraction to all things pink and picked out a pink colored lassi from the fridge at Indian Dhaba. It looked like Peptol Bismol! But don't worry it's just rose flavored. The rose lassi was ok. A little too sweet but I finished it anyway.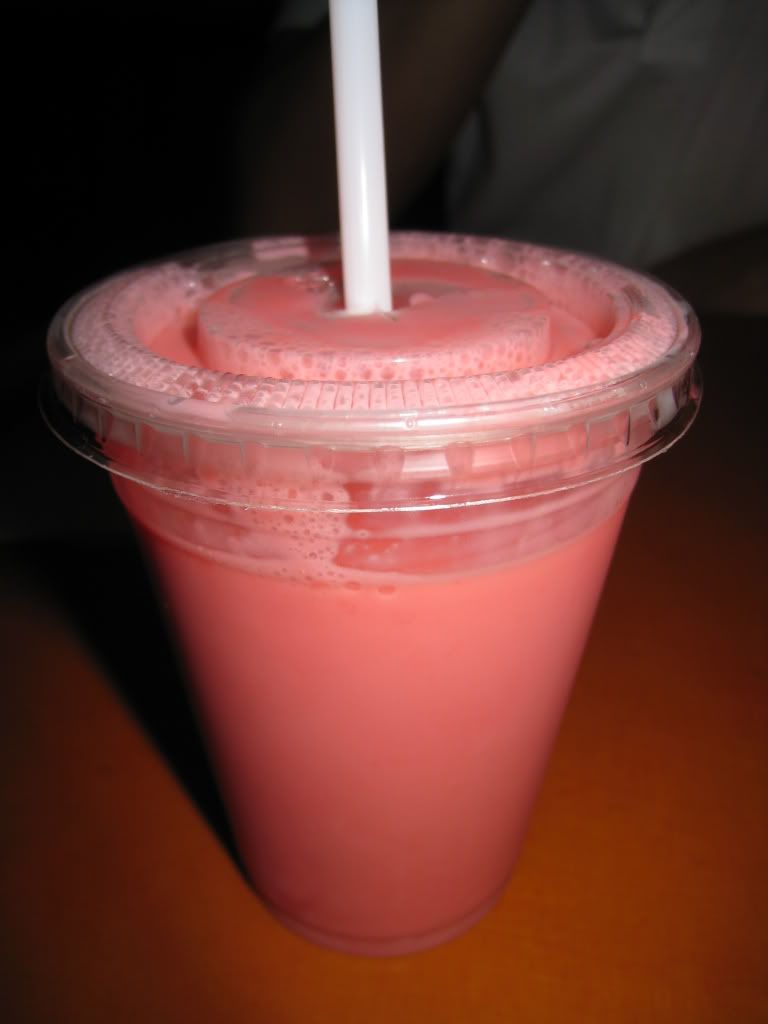 Chomp Meter:





Spicy stuff! This is a good place to stop by for a quick meal. I would like to try the
kathi rolls
and the other dishes on the Indian Chinese menu.
Indian Dhaba
180 Brighton Ave
Allston, MA 02134
(617) 787-5155