P and I headed here for brunch on Sunday after walking the dog. We usually go to
Chung Shin Yuan
which is closer but Shangri La has Kua Pao which I love. They don't serve kua pao at CSY. Both Shangri La and CSY are Taiwanese / Beijing style dim sum restaurants so not your typical cantonese dim sum.
The quality of dim sum at Shangri La is comparable to that at Chung Shin Yuen. I've tried all the items on the menu at CSY so going to Shangri La is more exciting for me :)
I love the salty soy bean milk at Shangri La. It's kinda curdy and has a little vinegar in it, not doing a great job describing it here but IMO it's better than what they have at CSY. Yum!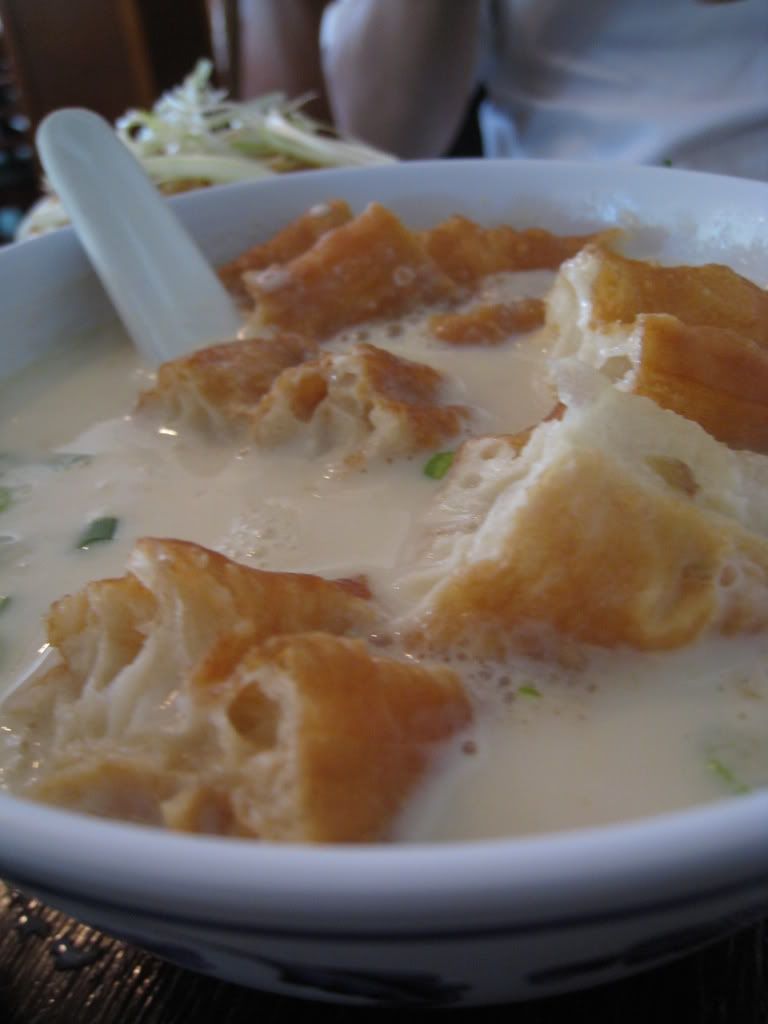 The pig ears here are really good. It's sliced really finely and nicely seasoned. I know it sounds scary but doesn't dim sum always sound strange but taste so good? =)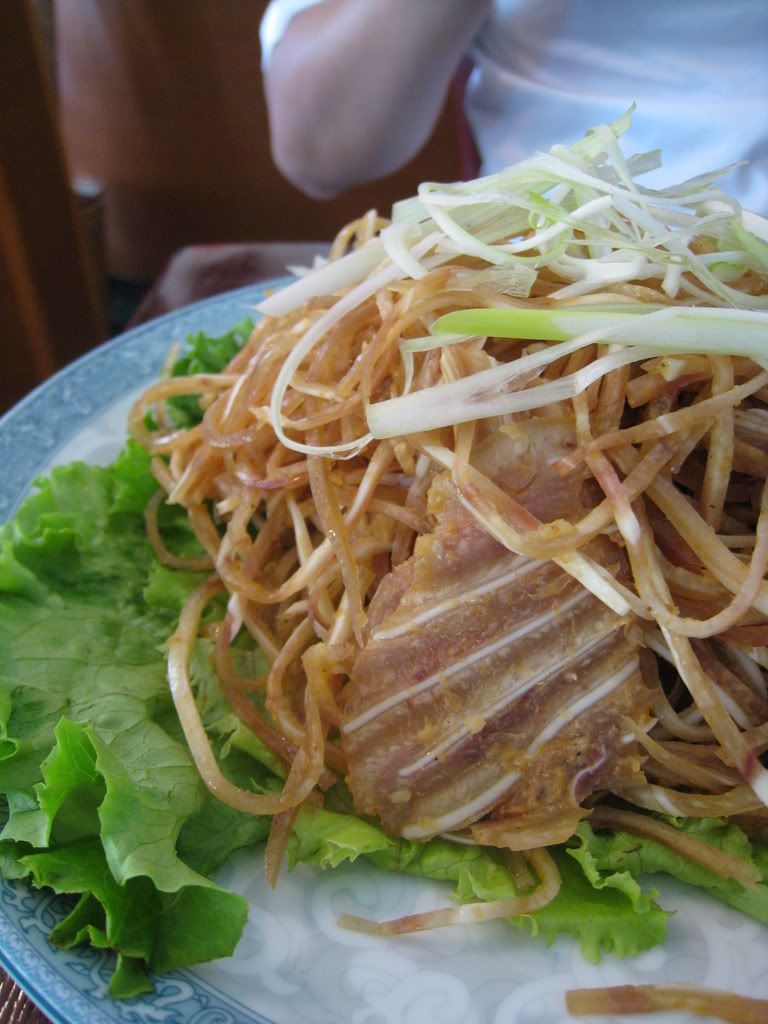 And the highlight of my meal, Kua Pao. It is like a sandwich with a piece of sliced pork belly topped generously with pickled vegetables and sweet crushed peanuts on a bun. The salty taste of the pickles balance the sweetness of the peanuts. Trust me, it is SO GOOD.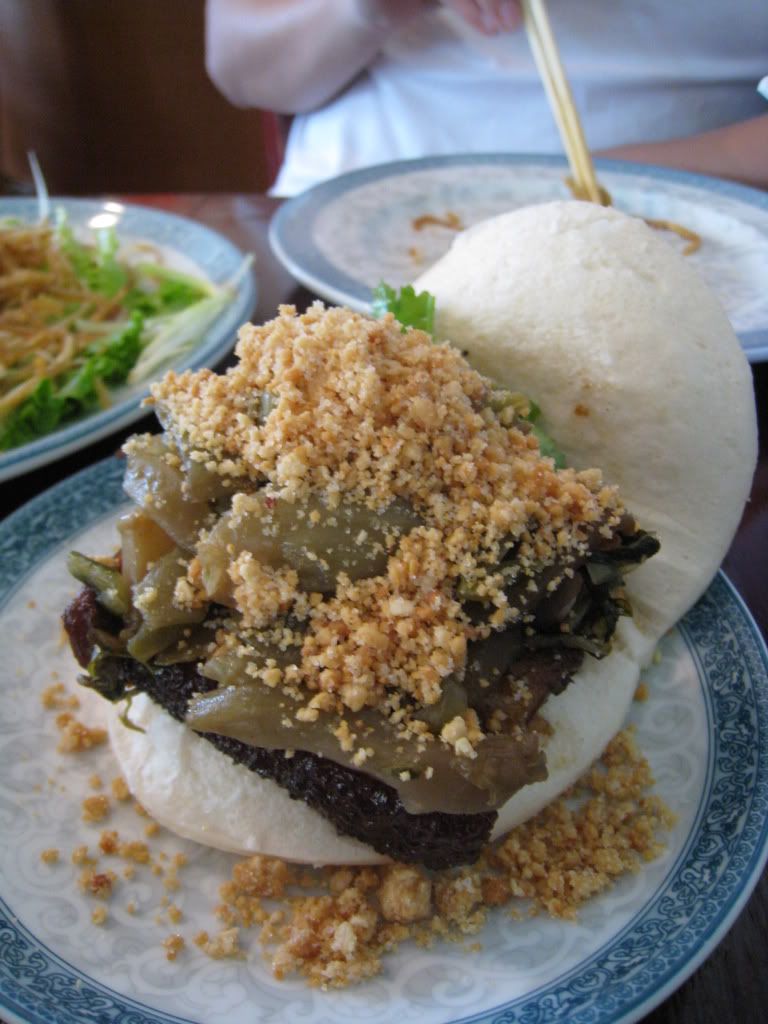 I prefer Taiwanese style dim sum to Cantonese style dim sum in Boston. The cantonese style dim sum here is not as refined and very greasy.
Shangri La
149 Belmont St
Belmont, MA 02478
(617) 489-1488

Chomp Meter:





One of the 2 best places in Boston for Taiwanese dim sum. The place is usually packed during the school year but it's easy to get seats in the summer. Definitely try the beef sandwich (nu rou jia bing), salty soy bean milk (xian dou jiang) and the kua pao!
See my review for
Chung Shin Yuan
.
See my review for
Hei La Moon
.