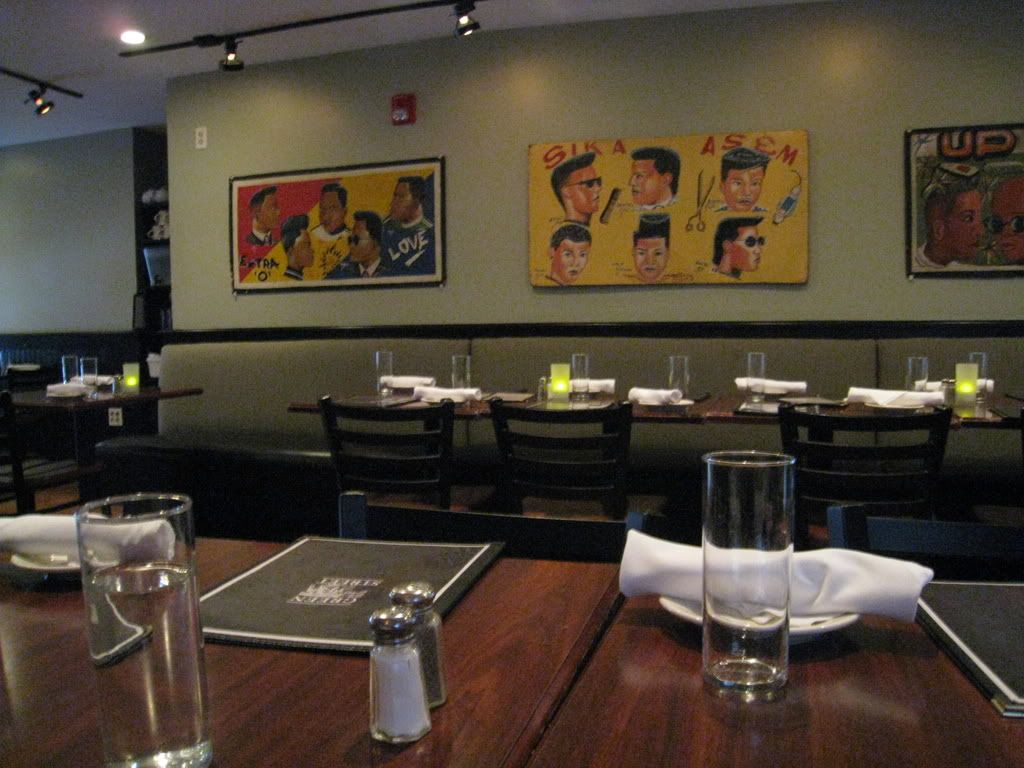 We were all out of ideas for dinner on Saturday night. Hungry Mother, full, Persephone, closed, Rendezvous, full. Should have made plans earlier huh? We were in the mood for trying something new and of good quality. We finally settled on Green Street in Central Square partly because we were able to get reservations easily for 7pm.
Green Street has pretty good reviews on
Yelp
and is known for its modern take on comfort food. It's kind of an unexpected place because it looks more like a sketchy bar from the outside. Much nicer inside thankfully.
We started with the chicken livers and oysters. The chicken livers were pretty yummy though I don't see myself going back specially for this. We also shared some beef tongue tacos. They were ok.
Chicken livers for you offal lovers out there ...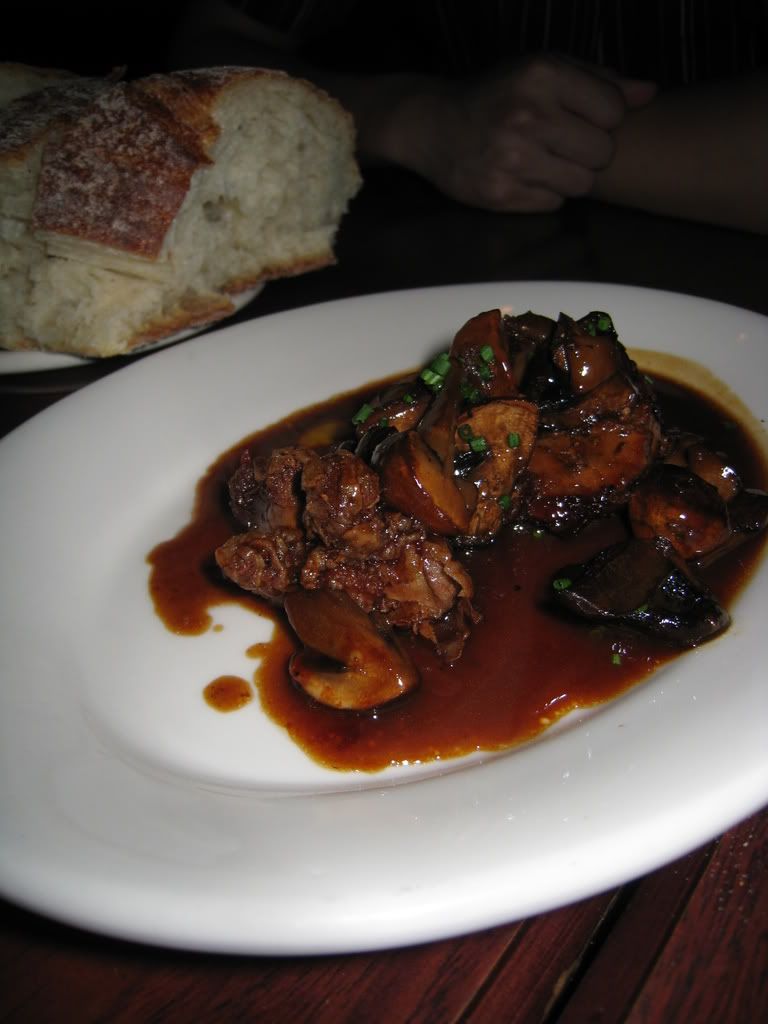 The oysters ...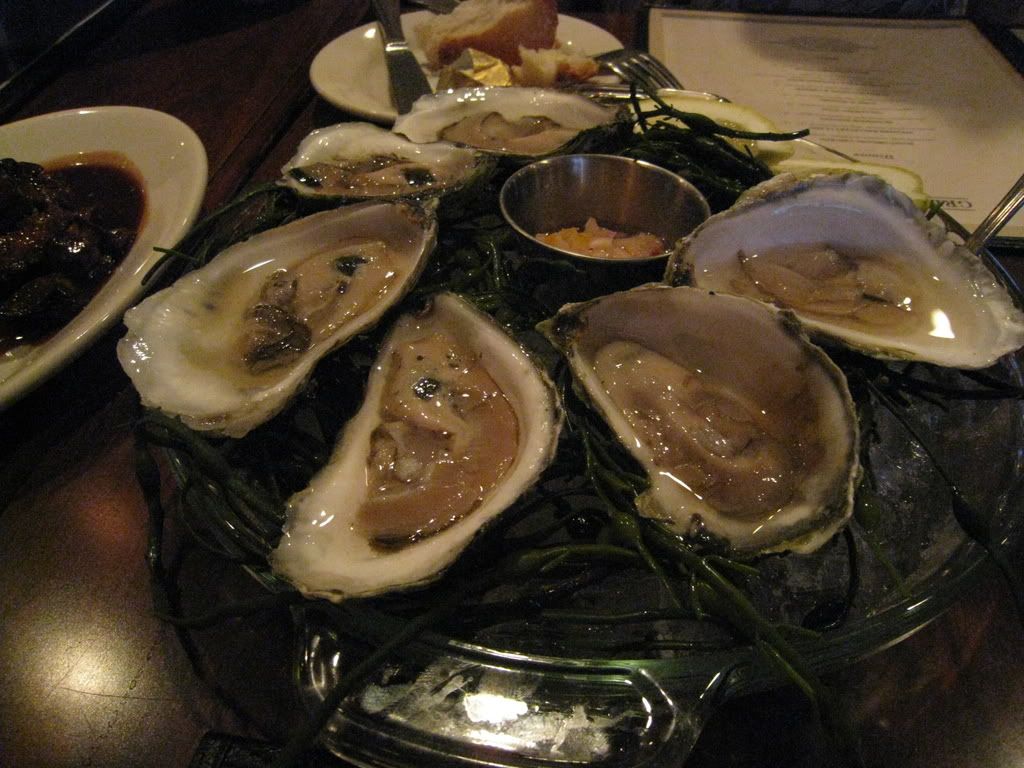 For mains we had the Clams which came with chick peas, ham and rabe. The dish was too salty and rather disappointing. I wanted to eat light and got the
gazpacho
as my main which was quite refreshing. I especially enjoyed the fresh mangoes which were a nice touch. Got a side of the fried green tomatoes as well but they were nothing to blog about (modern day version of "write home").
Green Street Grill
280 Green Street
Cambridge, MA 02139
(Central Square)
Phone: 617 876 1655
Chomp Meter:





I wanted to like Green Street more because of the rave reviews I've read but none of the dishes we got were particularly fantastic. Perhaps we didn't get the right dishes but I doubt I'd go back unless someone else proposes it as a place to meet.
Leave a comment and let me know what dishes you ordered if you've had a better experience!