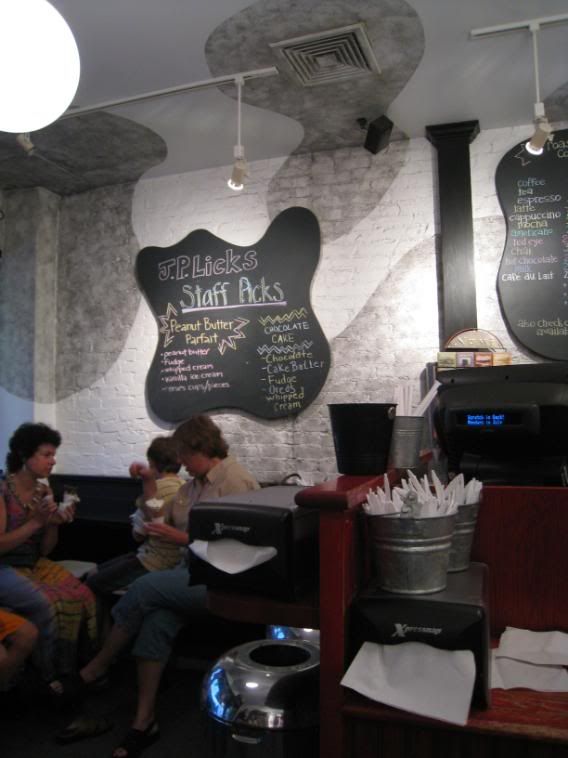 When I can't get to
Christina's
, J.P. Licks will have to do. With hot muggy weather returning, we headed there for ice cream after dinner at Baraka Cafe.
I was excited to see more interesting cleaner flavors at J.P. Licks for a change. I had to try the fresh peach and fresh cucumber flavors. Yes cucumber! And I actually liked it. You can taste the cucumber but it's blended in nicely with the cream and sugar. Subtle and it definitely hit the spot.
Here's my cucumber and peach cup. Are you craving ice cream yet?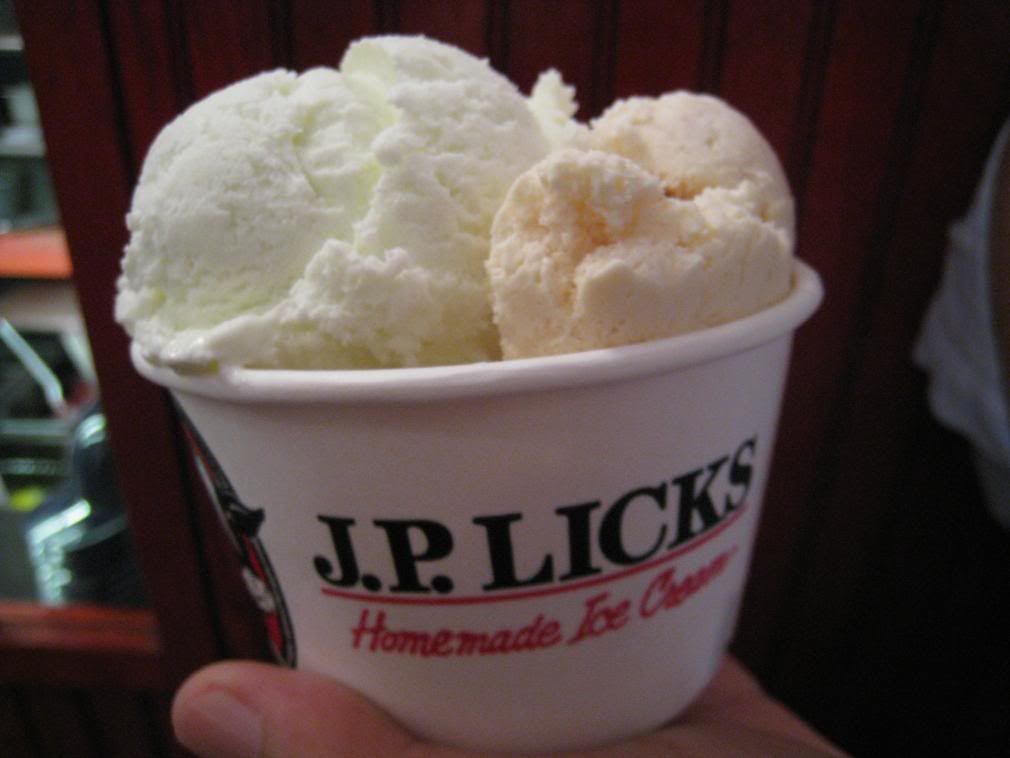 J.P. Licks
46 Langley Rd
Newton, MA 02458
(617) 244-0666
(There are
also stores
in Jamaica Plain (of course), Newbury Street, Somerville, Davis Square, Brookline, etc.)
Chomp Meter
:





Definitely a Boston ice cream staple. Afterall you know us New Englanders consume more ice cream per capita than any other region!