With a gentle breeze and low of 60F, Friday was the perfect night to dine al fresco. We took the opportunity to head to Stella in the South End for dinner. We arrived at 7pm and got a table outside promptly.
Stella's patio reminded me of NYC. I thought Stella would be more about the drinks and ambience than the food, but I was pleasantly surprised to find that it's both!
We started with the arancini and the prosciutto melon salad. I also got a pear ginger martini. The arancini was delicious, nicely breaded and fried. Yum! I also liked the prosciutto melon salad which was quite unique. It had both watermelon and melon and was drizzled in a balsamic / orange juice sauce? In any case I loved it. Light and refreshing.
For mains we shared the special of the day (seafood risotto), a Quattro Funghi pizza and a rib eye steak with garlic butter. The winner was definitely the pizza. I don't know what it was but everything about it was done right and absolutely delicious. The risotto was ok, I wouldn't say it wasn't flavorful but none of the flavors really stood out? The steak was good.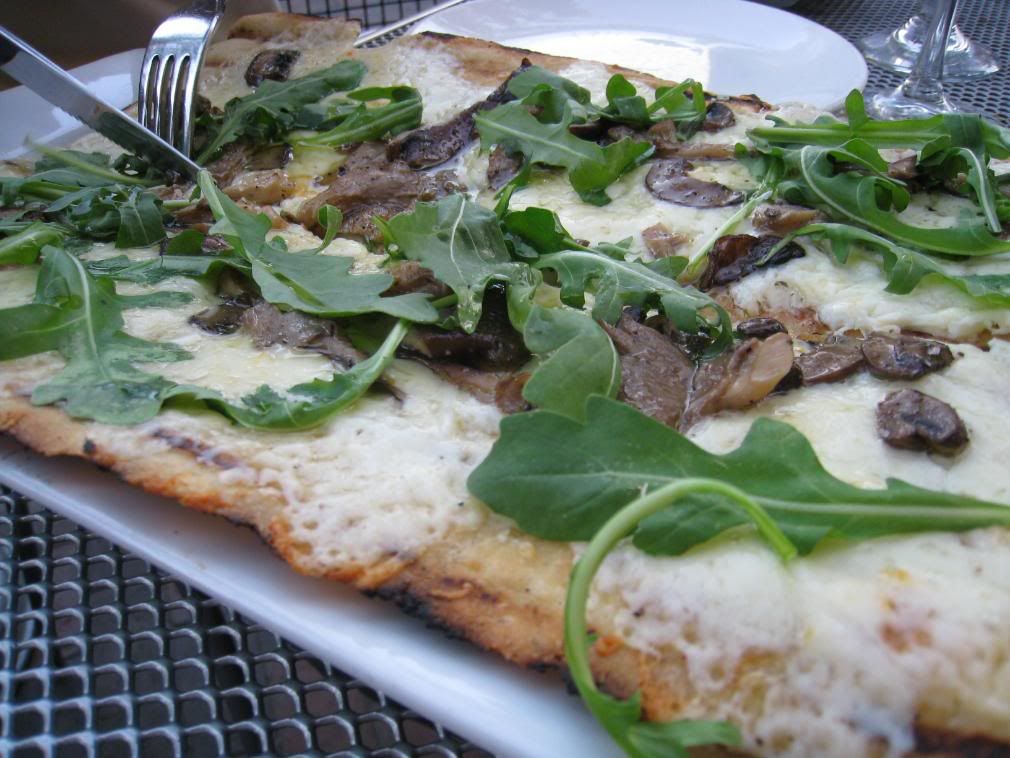 For dessert we strolled to Aroa Fine Chocolates...to be continued ...
Stella
1525 Washington St
Boston, MA 02118
(617) 247-7747

Chomp Meter
:





A good restaurant in my books! I want to try a pasta dish the next time we're there. Also I almost didn't want to blog about Stella because I want to be able to get a table outside as easily the next time :)
One minor nit pick, an annoying thing about the menu is that the slashes used to separate the ingredients make it difficult to read ...