Trattoria Toscana is one of my favorite Italian restaurants in Boston. Well Tuscan to be specific. The only downside is that they don't take reservations and the wait can get pretty long. Just go early or on a weekday (like we did last week)!
The interior is cute and cozy as you can see in the photo below (L). We started off with a caprese appetizer (R).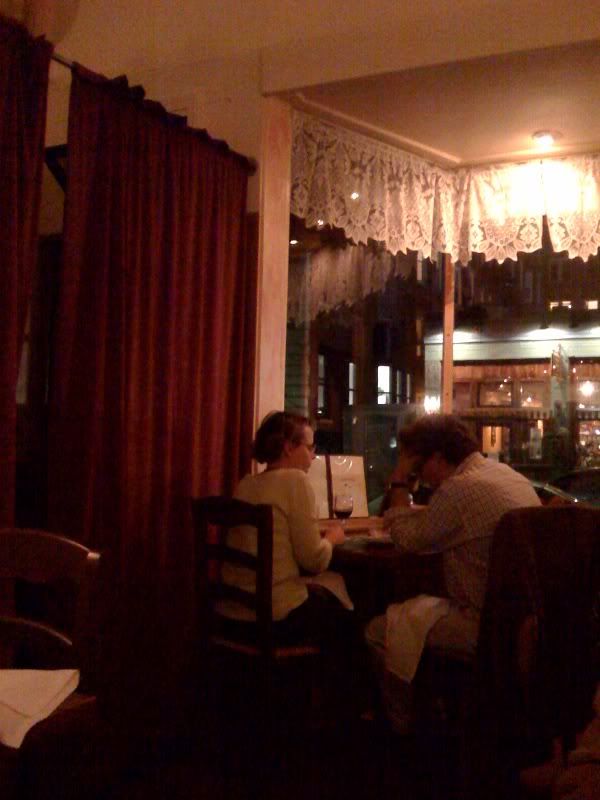 The food here is generally homey and casual but delicious. The pasta isn't drenched in oil and the portions are just the right size. European? For mains, I got the cod fish spaghetti while P got the tripe dish. The spaghetti was so al dente. I loved it. I know it's not hard to make al dente pasta, but few restaurants get it just right. I also liked stealing pieces of tripe. It seems to have been stewed for hours and was melt in your mouth yummy!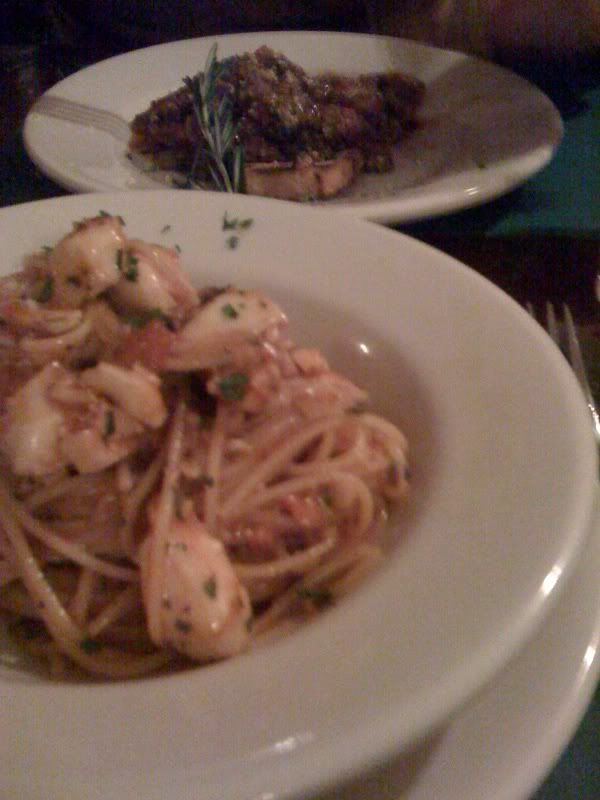 They don't have much of a selection for desserts on weekdays so we passed. The only option available on Thursday was tiramisu though I've heard it's good!
Chomp Meter:





Highly recommended in my books. This is a great authentic place for Italian food (not Italian American). The atmosphere is romantic and the prices are cheap too at about $15-$20 a dish. Eat well and date well in this down economy! hehe
Trattoria Toscana
130 Jersey St
Boston, MA 02215
(617) 247-9508