I usually get take out from
Blue Ribbon BBQ
but we decided to toss things up and eat there instead. We shared a platter of dry rubbed BBQ ribs with collard greens and black eyed corn. The platter also comes with corn bread making it more than enough food for two!
The BBQ here is the absolute best in Boston. The meat is slightly charred on the outside and tender on the inside. I don't know why people bother with Red Bones :P Anyway, I'm not in much of a writing mood today so I'm going to let the photos speak for themselves: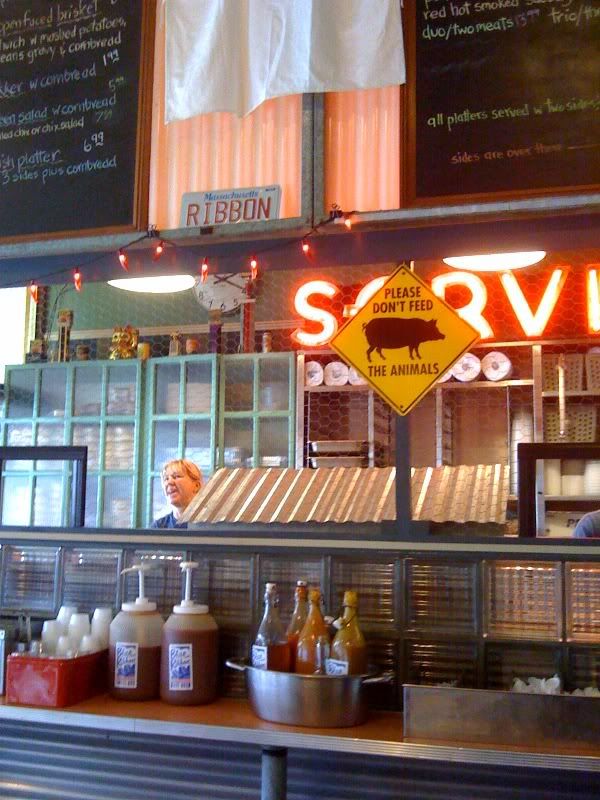 The sides at Blue Ribbon are as good as the meat! The corn and collard greens were delicious. Finally you have to wash it all down with sweet tea. MMMMM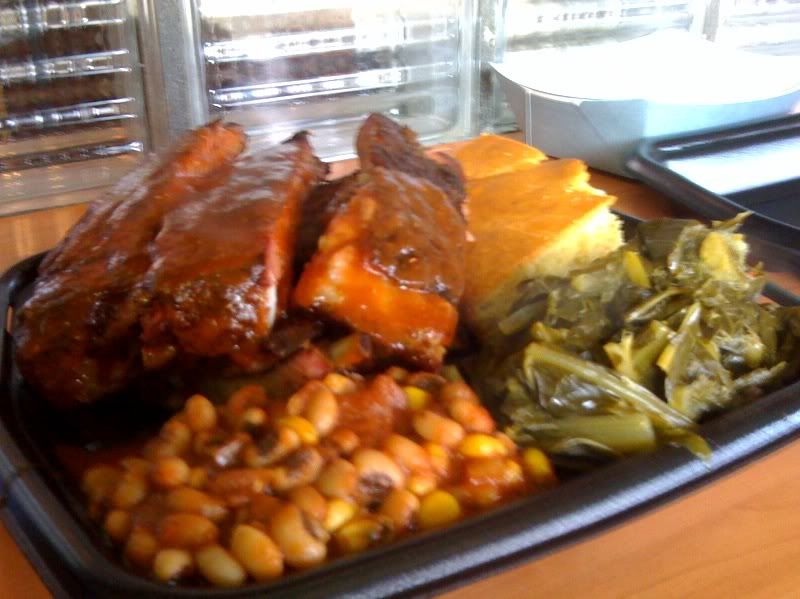 (Sorry for the blurry iPhone photo...)
Chomp Meter:





IMO this is the best place for BBQ in the Boston area. Great sides, corn bread and sweet tea too! Head here for your fix ...

Blue Ribbon BBQ
(Newton Location)
1375 Washington St
West Newton, MA
tel 617 332 2583
(Arlington Location)
908 Massachusetts Ave
Arlington, MA
tel 781 648 7427