Our friends recently moved to Providence so we headed down to visit them over the weekend. We were all starving and decided to go get some food. None of us were very familiar with the area and most of the restaurants seem to be closed in the afternoon.
We finally stumbled upon
Bravo Brasseire
. Doing a quick check on Yelp, we found that it was rated 4stars so we headed on in. The interior of the restaurant is brasserie style. We decided to start with the raw appetizers which included oysters, clams, and shrimp.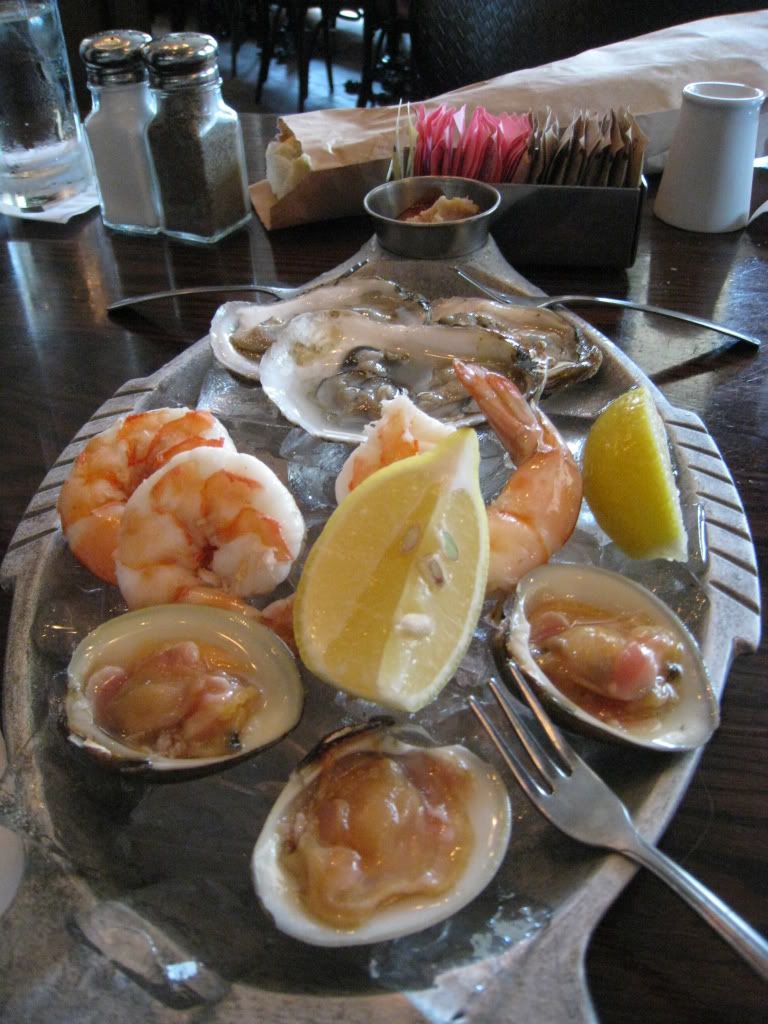 For lunch, I got a lobster club, and the friends got a pear salad, and croque madame. I thought the prices at Bravo were very reasonable! The lobster club was only $15 and chock full of delicious lobster. The bacon was a great accompaniment and the lobster did not have too much mayo. The croque monsieur ($10) was two times the size of what you would get in Boston. The pear salad was very large but sadly not particularly good.
Croque Madam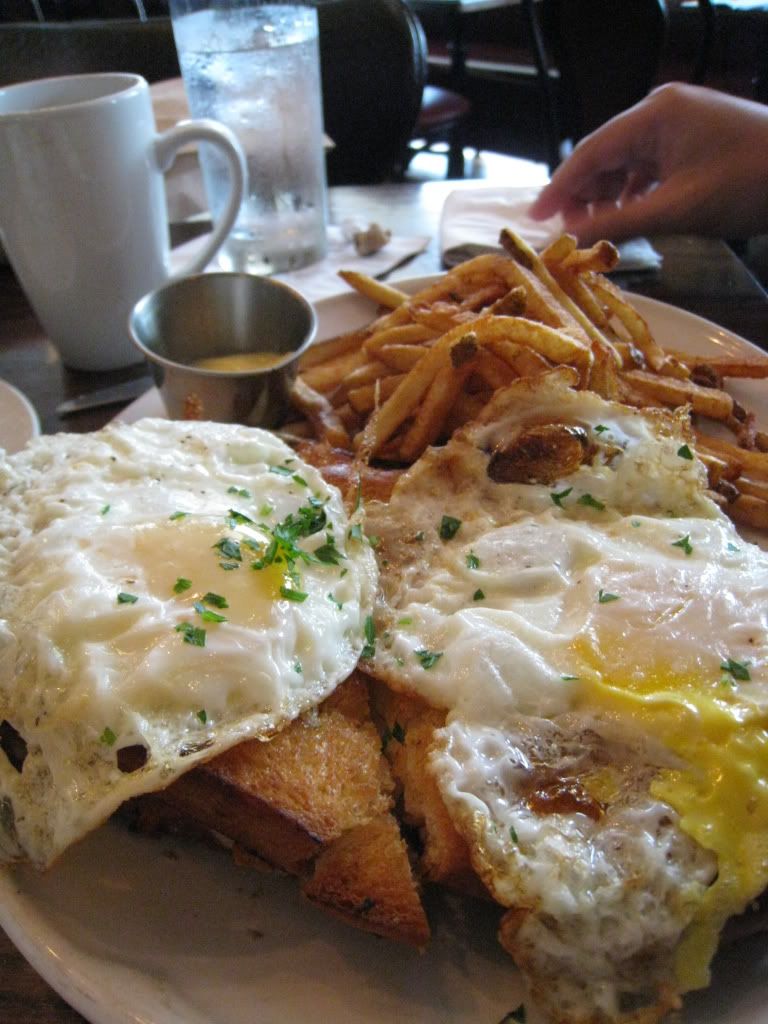 Lobster Club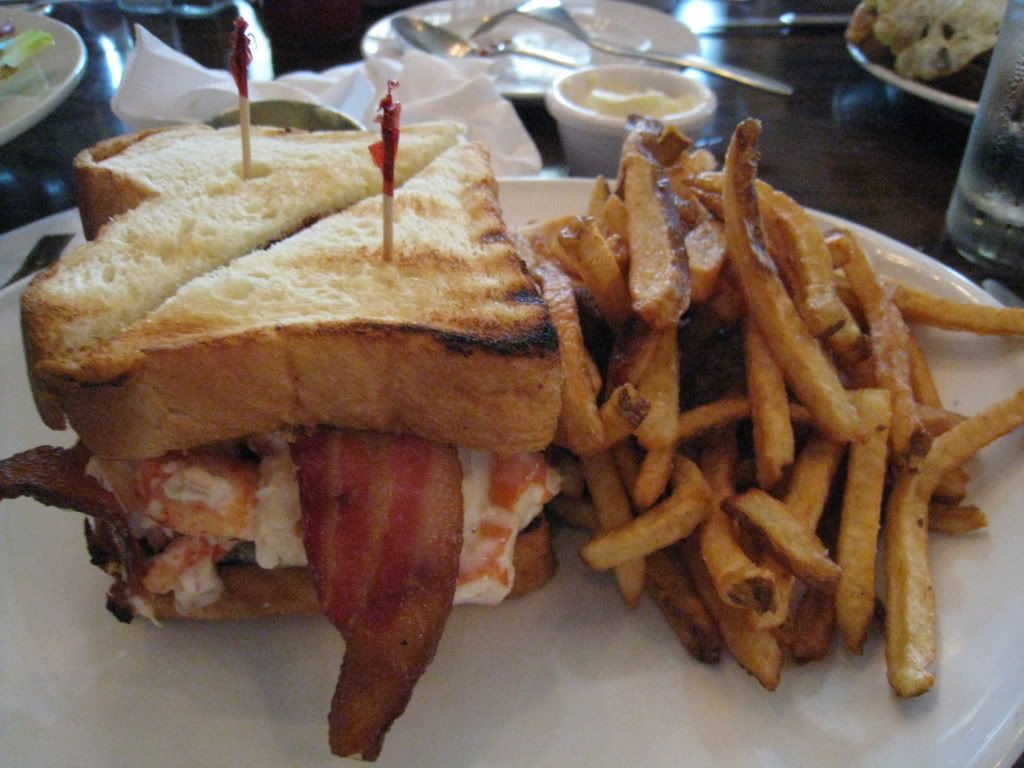 Chomp Meter:





Three and a half chomps really because the quality to price ratio here is high. A nice option for a leisurely lunch at reasonable prices! We sat and chatted for a bit (restaurant wasn't full) and the wait staff were very patient. The menu at lunch is more limited however since many of the dishes are only available at dinner.
Bravo Brasserie
123 Empire Street
Providence, RI 02903
(401) 490-5112