Colors Restaurant in Allston is a perfect place to stop by for a quick casual dinner on a week night. The food served is home cooked and the prices are relatively cheap for Korean food.
The decor here appeals to my inner tackiness *cough* with lots of cutesy colors. Look how nice the different shades turn out in the photos! You have to admit the colors are bound to cheer you up, unless you have a migraine hehe:
While I haven't been to Korea, I always feel like I'm in the country when eating at Color. You know, Korean pop music playing, eating steaming soups from stone pots etc. Hey all the Korean movies I've watched make me a good judge OK :)
I ordered a seafood tofu chigae and P got a beef bulgogi. The restaurant also serves complimentary iced tea (corn?) and Dum Dums instead of mints. Seriously, who can resist
Dum Dums
?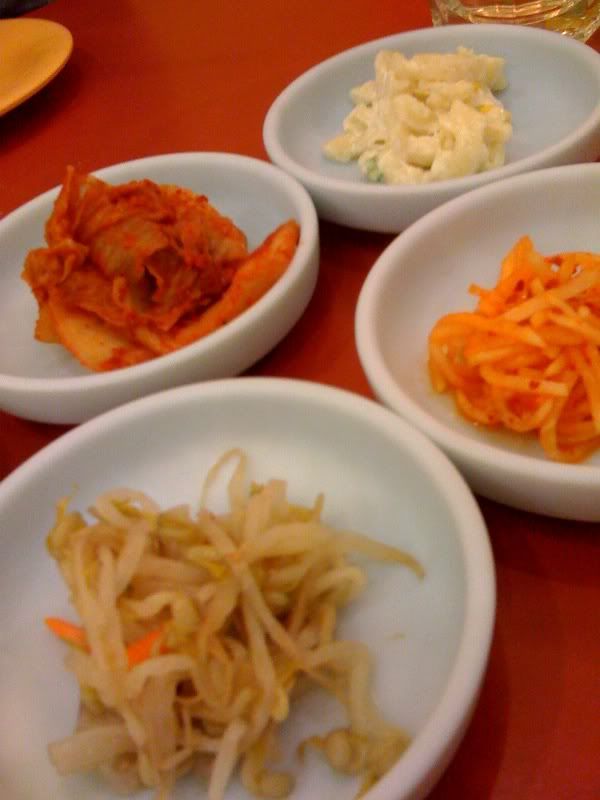 Chomp Meter:





3.5 Chomps! A great place for a casual homey Korean meal. Definitely try their special chicken wing appetizer too. It is fried and smothered in chilli sauce. Don't make the mistake we made however, the portion is large so have at least 3 or 4 people to share. The first piece was delicious, second piece ok, third ....
Color Restaurant - Korean
166 Harvard Ave
(between Brighton Ave & Glenville Ave)
Allston, MA 02134
(617) 787-5656