Shabu Zen
is on our restaurant repeat list. As the weather gets colder, it'll be nice to head here for some steaming hot shabu shabu. Of course you'll come out smelling like the broth, but it'll be all worth while :)
We've mastered the art of ordering at Shabu Zen. On our first visit, we were amateurs, each ordering main courses off the set menu. We then spied the next table feasting away on a variety of ala carte items that looked much better than what we had!
Ok so here's what you should do the next time you are at Shabu Zen. Pick a meat item from the ala carte menu (the rib eye is delicious and tender but also more expensive). The chicken is cheaper (only $5.95). Now here's where the fun begins, you can proceed to order assorted sides that range between $2 and $5.
These include vermicelli, soba, tofu, and assorted vegetables. I usually get the tripe, fish paste (really good), assorted tofu, enoki mushrooms, veggie of the day, and the beef balls. I am also partial to the herbal broth though the kim chee one has a spicy kick. You can see the
Shabu Zen menu
here.
You cook the items yourself: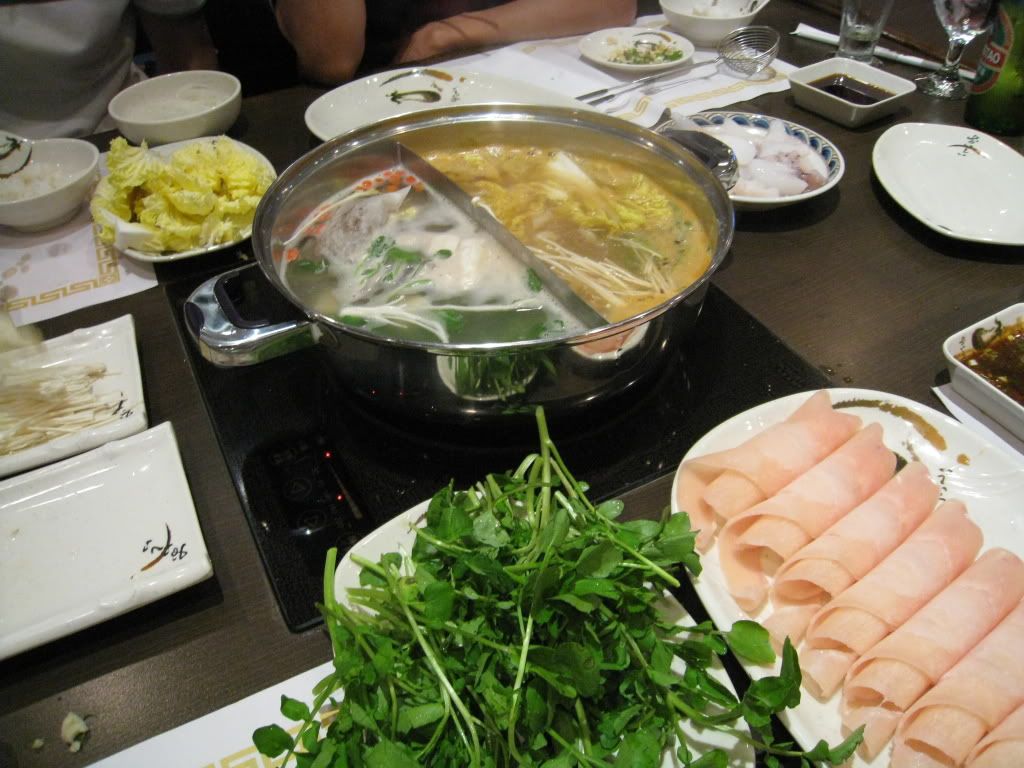 Chomp Meter:





One of the top restaurants in town for Shabu Shabu. Another option is
Kaze Shabu Shabu
in Chinatown. The quality and price is similar to Shabu Zen. There's also Shabu Shabu Toki in Allston.
Shabu Shabu Toki
is fancier and also serves yakitori but the price point is higher than Shabu Zen without significant added value. Perhaps they should loose the shabu shabu and focus on the yakitori since Boston has no yakitori restaurants.
Shabu Zen - Chinatown
16 Tyler St
Boston, MA 02111
Phone: (617) 292-8828
Shabu Zen - Allston
80 Brighton Avenue
Allston, MA 02134
Phone: 617.782.8888
The Shabu Zen Allston branch has parking in the back (limited) and it's somewhat easier to find parking compared to Chinatown. The restaurant is also bigger with 2 large dining rooms. There's usually no wait.