The consensus among my group of friends is that the food at Lumiere is excellent but a tad salty. Thus when I told P that Persephone was owned by Lumiere's Michael Leviton, we joked that we'd have to put in a special request to go easy on the salt.
Persephone is located alongside a designer boutique. Since we headed there at night, the boutique looked like it was more decorative than for shopping. The bar was bustling while the restaurant was much quieter when we arrived.
Persephone's menu is centered around local ingredients which is nice. We started off with one of each kind of oyster they had (mostly from Maine and the Cape). No complaints about the oysters, they were very fresh and excellent.
None of the items on the menu were really calling out to me that night. For the dinner sized portions (large), there was blue fish, chicken and steak. We wanted to try the lamb shank but it was an extra large portion (for 2) and we didn't want to both have to eat the same thing.
I ended up getting the evening's special which was a gazpacho and the Maine crab cake. P ordered the steak frites. The gazpacho was nice and light, exactly what I was looking for. The crab cake was interesting because it was wrapped in a very thin pancake. I found it too salty however (ah hah!!). I wish some other vegetable could have be tossed in to accent the taste.
Gazpacho (L) Crab Cake with Chick Peas and Creme Fraiche(R)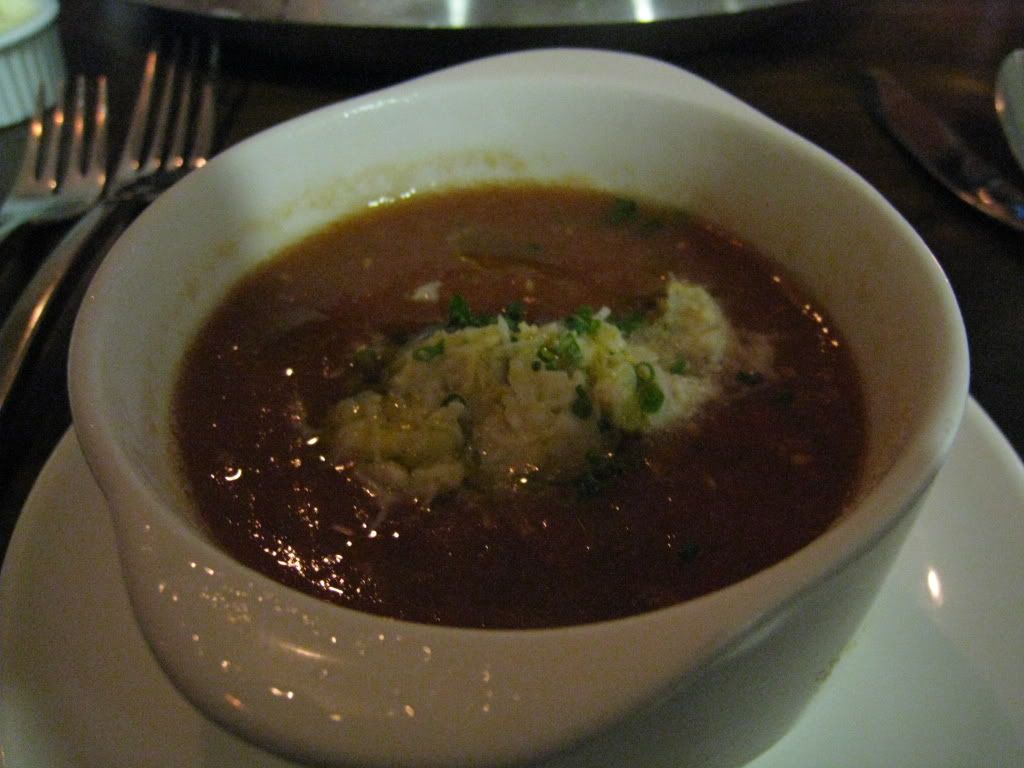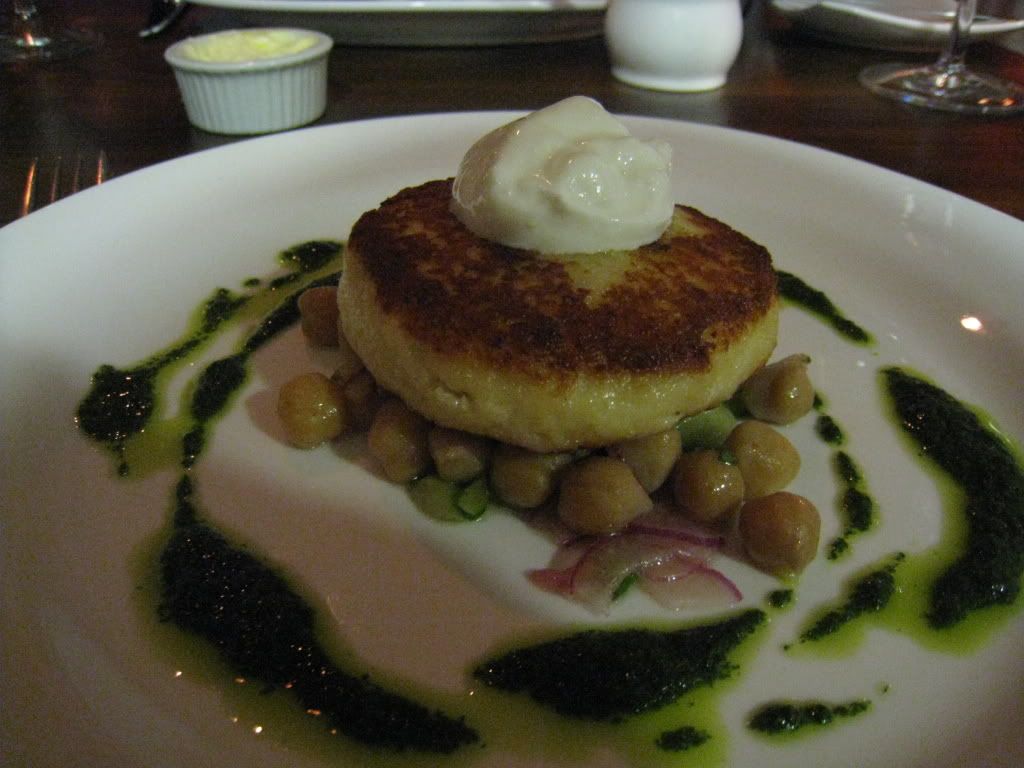 P's steak frite is photographed below. Isn't he boring? He gets the steak all the time! The steak and fries were well done and tasted good. Service was friendly and prompt but it seemed to slow down significantly after the restaurant got busy.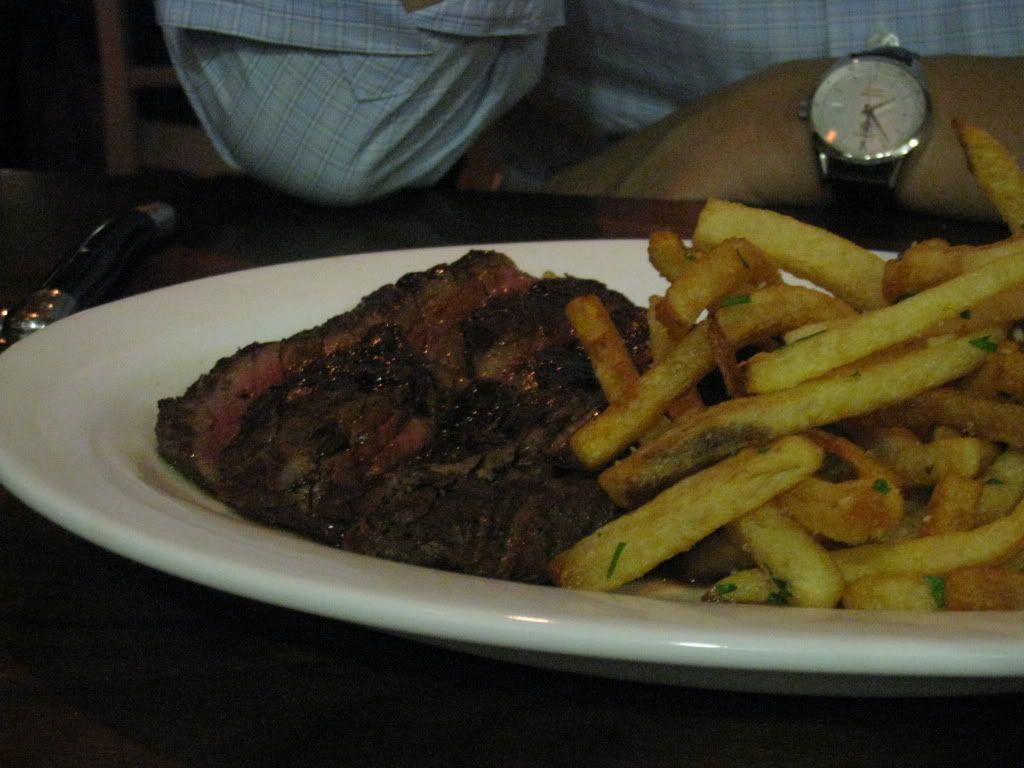 Chomp Meter:





Persephone is highly rated so why the lukewarm rating? I found the meal to be unmemorable. Good food but not interesting enough to make me want to go back. Perhaps we went when the menu items weren't as interesting. I looked at the menu online and it shows duck egg (yum) and marrow (double yum) which I didn't see when we were there!
Sadly, the item that stood out the most was actually the truffles they brought us after the meal. I guess I'd give it a second shot if someone else requested to eat there.

Persephone Restaurant
The Achilles Project
South Boston
283 Summer St
Boston, MA 02210
(Fort Point Channel)