I realize I have said this many times before, so what is another time? Oga's in Natick ( Metrowest ) is one of my favorite Japanese restaurants in the area. It serves well cut, fresh, traditional sushi in a nice restaurant setting.
We were craving sushi and headed there last weekend. Parking is easy at Oga and it beats navigating the traffic in Boston. We stuck to our tried and true strategy. Ask the waitress what sushi specials they have and order them. Here's what we got: abalone sushi ( awabi ), california uni, wild yellowtail, and a different type of japanese clam (help I don't remember the name!). We also got our staples, natto maki, Oga's makes the best, and a spicy tuna roll.
I thought the abalone was cut very well this time. Crunchy and with a mild flavor, similar to mirugai (geoduck). The clam was extremely chewy and I'm not sure I liked it. The uni and yellow tail were very good too. I like the way sushi is cut at Oga's. The grain of the fish is right so you don't have weird cartilage. The slices are just the right size and you can actually eat it in 2 bites if you want (though I know this is not how it's eaten).
The spread:
Close up of the clam. Looks amazingly fresh and succulent!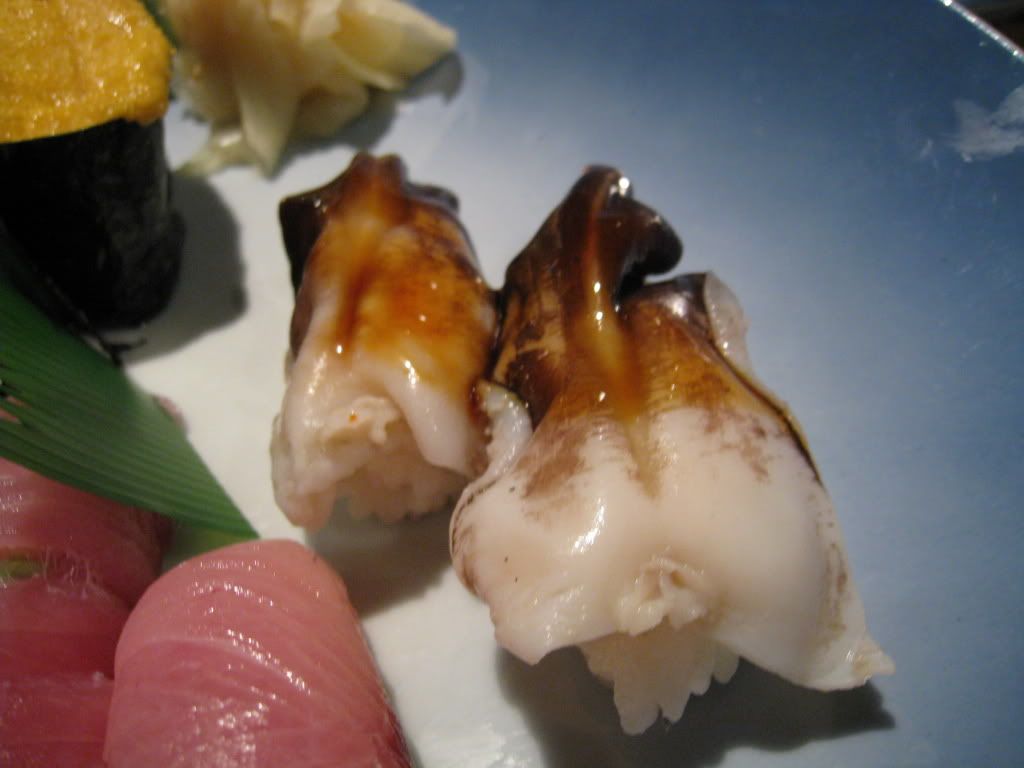 For appetizers we got fried oysters and hotategai.
I loved the fried oysters: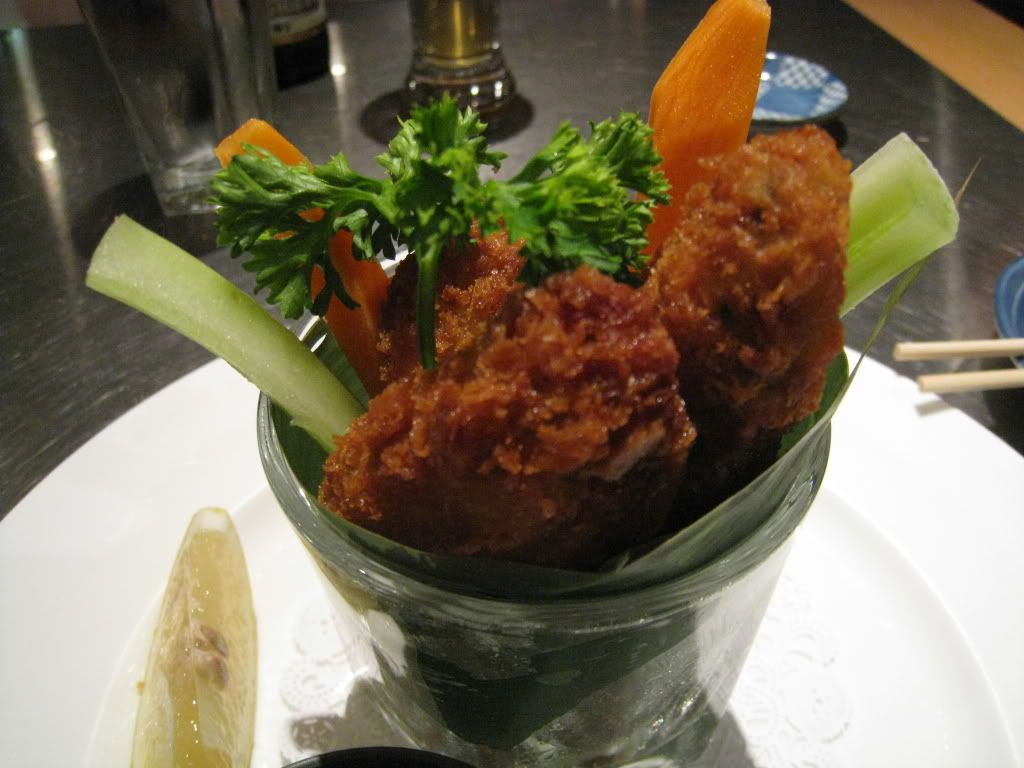 The hotategai was delicious. It reminds me of "
Japanese Western
" food since it's made with scallops, mayo and a layer of cheese on top. I wish there were Japanese Western restaurants in Boston, though I suppose the food stands at Porter Exchange may be considered western.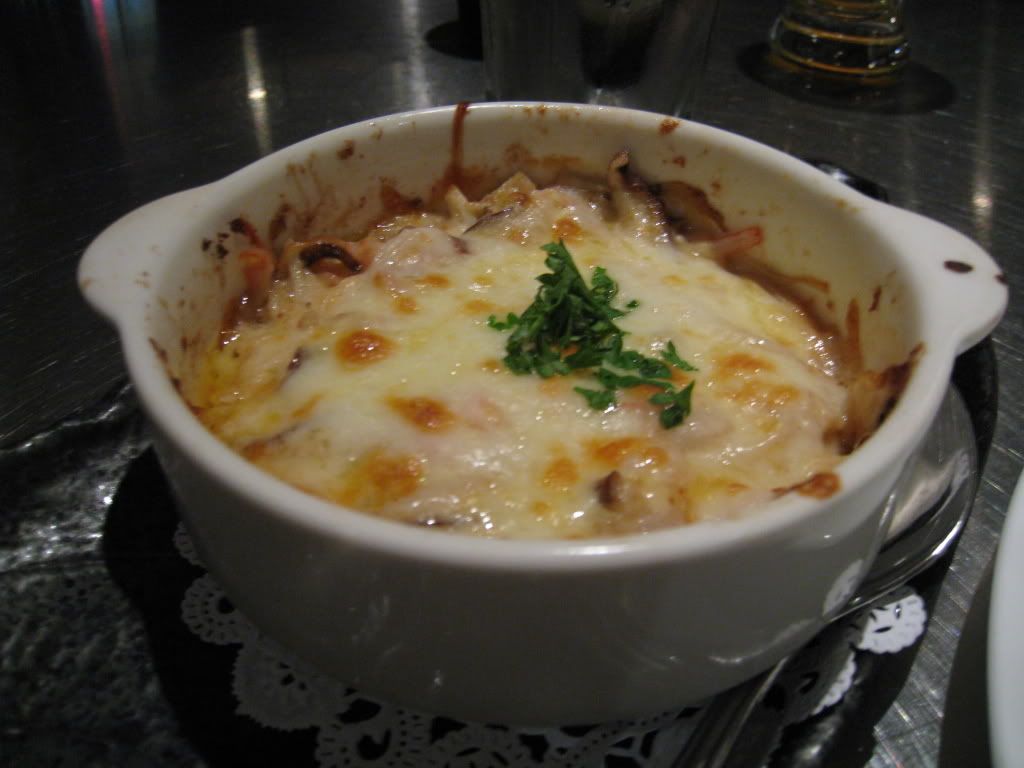 Here is a tomato appetizer we got from the fusion menu from another visit. Isn't it pretty?
Oh yes, and we spied Mr Oga working the sushi bar today! Perhaps that's why the sushi was particularly good that day.
Chomp Meter:





My staple Japanese sushi place. In my opinion, one of Boston's best. The menu's changed a little since we last visited. The hot appetizers weren't as varied as before and some fusion dishes were added as well. I've had the fusion dishes a couple times. In general, they're good but not phenomenal.
Here are my other recommendations for Oga's:
* Salmon Avocado Salad - The Oga's version is excellent.
* Lunch sushi or sashimi special - Great value for money at $12 per set. It comes with salad, soup, a dim sum item, and fruit. This value and price can't be beaten.
* Natto Maki of course
* Sushi Dinner
Oga's Japanese Cuisine
915 Worcester Rd
Natick, MA 01760
(508) 653-4338