I've never really been wowed by a restaurant week experience but I keep going back anyway :) I guess a 3 course meal for $33 is hard to pass up.
Tonight's dinner was at EVOO. Every time I think EVOO, I think Rachel Ray (urhgk) but I digress. Anyway, EVOO sounded interesting since it uses local ingredients some from its own farm (shared).
Persephone
and
Henrietta's Table
also do this.
I found the restaurant week menu at EVOO to have too many options (or maybe just too many words) which made it very confusing. In fact, I think the theme of the entire meal was "confused".
To start, I got the "Batter Fried Vermont Goat Cheese Filled Squash Blossom with Smash and Smoked Kimball Farm's Tomatoes, Onion, Garlic and Basil". Haha what a mouth full eh? I didn't like the fried parts of the squash. It wasn't nicely fried and kinda soggy. Vaguely resembled tempura. I didn't enjoy the dish much.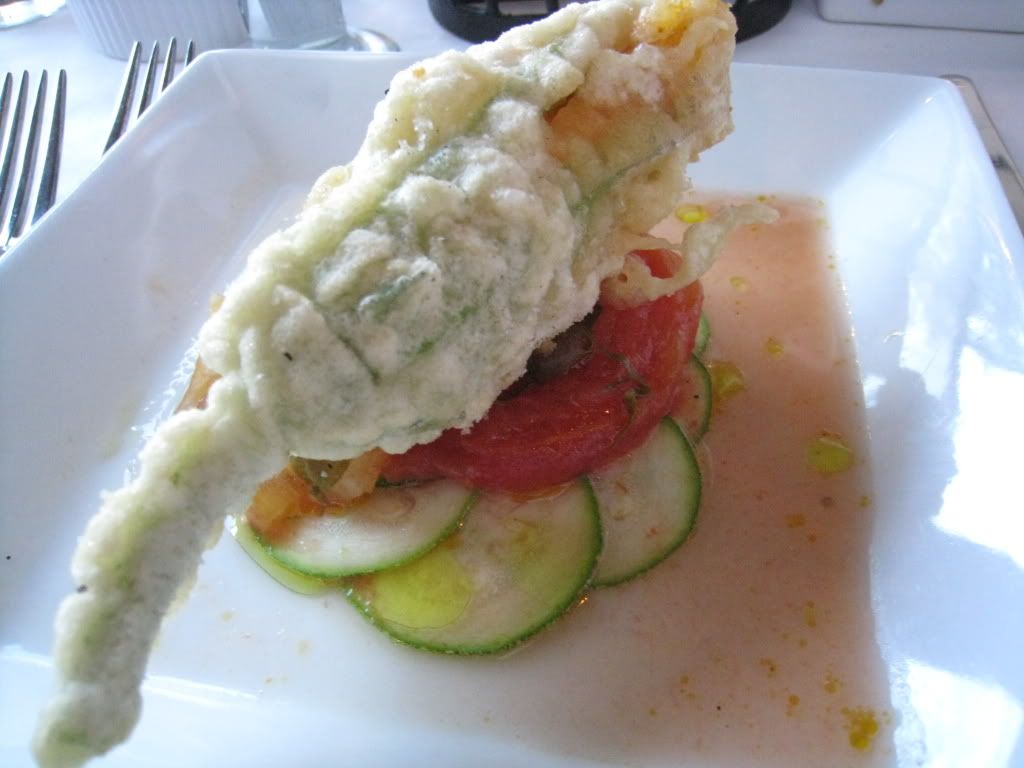 SO got the "Pan Fried Striped
Bass Belly Cake
with Nectarine Salsa and Lime Mayo" as his appetizer. This was much better and tasted quite good! Too bad this wasn't mine.
For mains, I got the Turf in Surf. Are you ready for the description? There seem to be randomly placed hyphens in it ...
"Old Bay Chicken Sausage Stuffed Crisp Fried - Soft Shell Crab with Roasted Pepper - Potato Salad, Toasted Verill Farm's Corn Salsa and Mustard Mayonnaise"
Ok I will stop nit picking on the descriptions and get to the food. My dish was pretty good and the presentation was unique. The sausage was actually masquerading as one of the claws of the soft shell crab! :) The corn salsa and potato salad were good too though I don't think they blended all as a dish.
Can you spot the impostor sausage?
SO was rather disappointed with his
Lamb in a Blanket
dish. He said there was too much going on. I took a bite and wasn't impressed so I stuck to mine and refused to share heehee.
For dessert I got the Lavender Crème brûlée . I liked the lavender flavor in the custard but the crust layer was too thick. SO got the molten chocolate cake with marshmellow sauce. We agreed that it wasn't very good. The sauce was too sweet and the chocolate cake was alright.
Creme Brulee and Chocolate Cake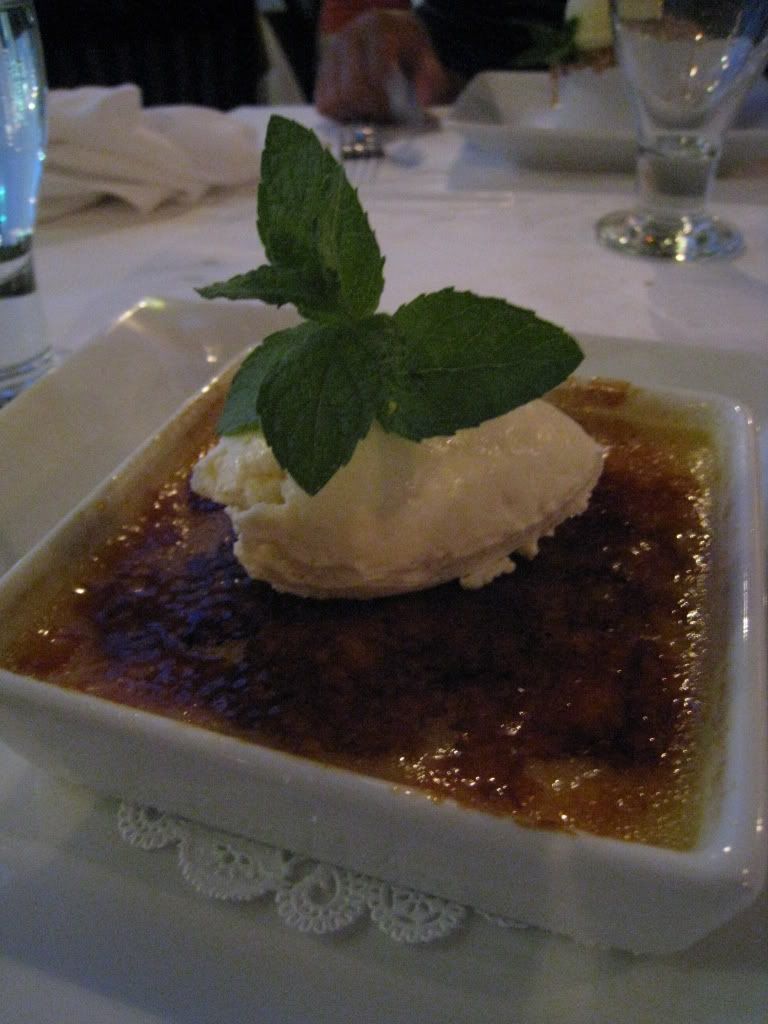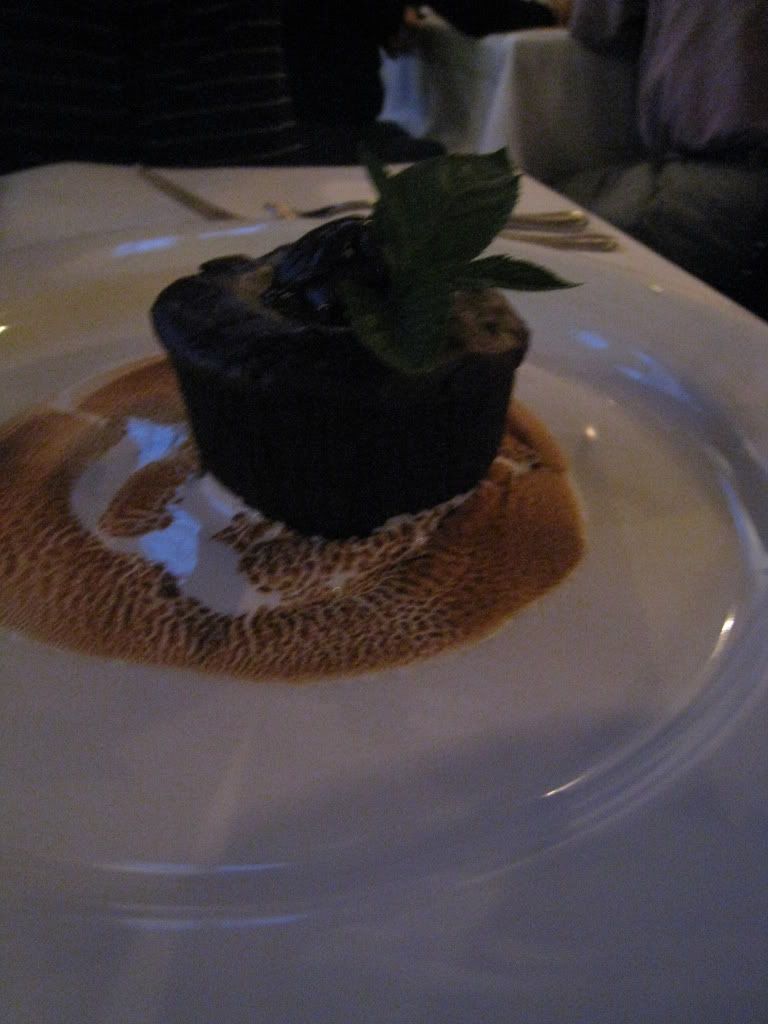 Chomp Meter
:





I won't be back unless a friend insists on eating there. Pros of this place are that there's parking in the back, local ingredients and creative presentation. The con is that it is forgettable. Do you think it would be better under non restaurant week circumstances?

EVOO
118 Beacon St
Somerville, MA 02143
Phone: 617 661 3866