A couple weeks back, we headed to Baraka Cafe one muggy summer evening with S and T. We've always been big fans of Baraka and wanted to show our friends what a gem this place is! For those of you unfamiliar with Baraka Cafe, it is a North African restaurant(the owner, Alia, is Tunisian) restaurant in Central Square. It is very popular and there's almost always a wait.
Unfortunately, we didn't have the best of experiences that day. The food wasn't up to its usual standards. This was reinforced by the owner yelling to the chef in the kitchen (hehe not sure what was going on in there?!!).
We ordered some small plates and main courses to share. We got the zaatar coca (our staple). It is pita bread topped with an assortment of spices. The flavors are very unique unlike what you get elsewhere. The small plates on the whole were good enough but we were very disappointed with the main courses. We've had much better from Baraka.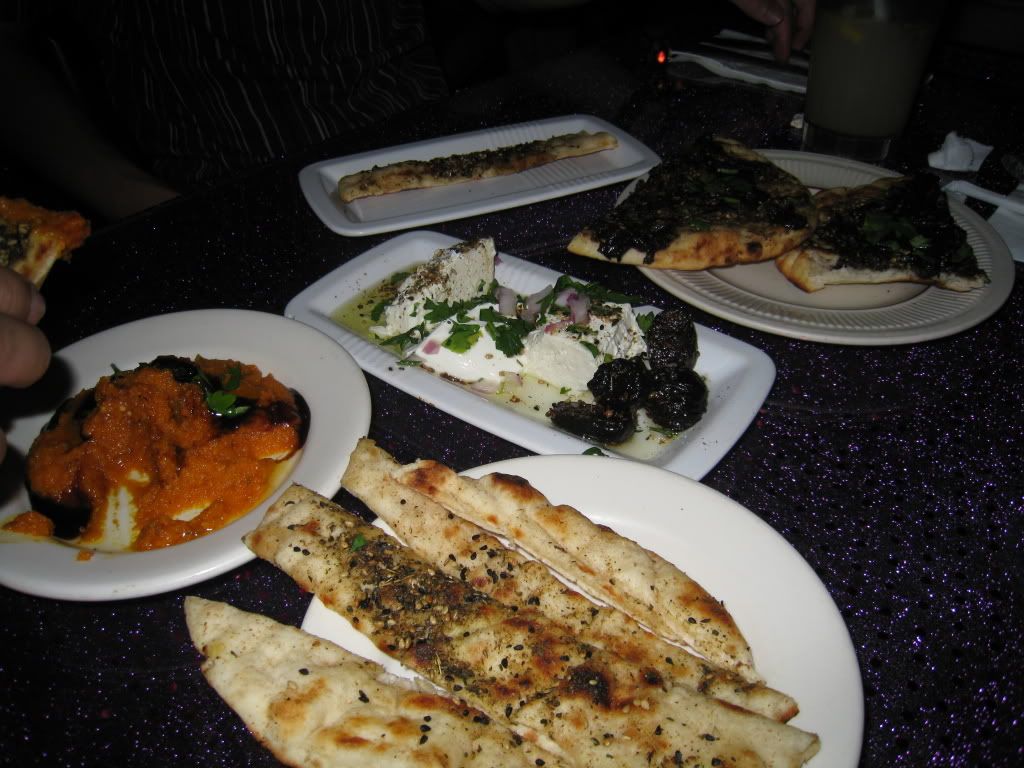 The lamb was dry and tough. The eggplant was undercooked. At least the couscous was good! The weather that day was also very hot and there wasn't air conditioning in the restaurant. I'd typically describe Baraka as cozy but that day it was stuffy. We couldn't wait to get out of there even before dessert!
Eggplant main on left; Lamb Shank on the right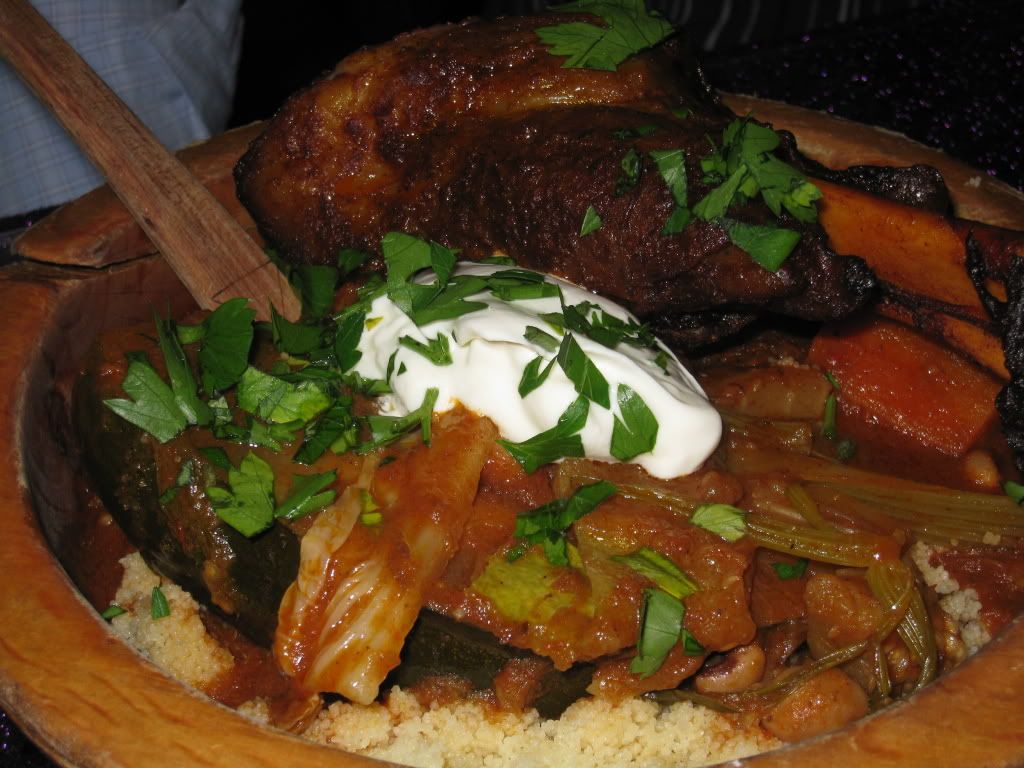 Oh yes, the lemonade at Baraka is always good too. It's a rose lemonade with bits of rose in it. You probably won't like it if you don't like "perfumed" scent in your food hehe. I on the other hand have no problems with it. I love rose flavored foods.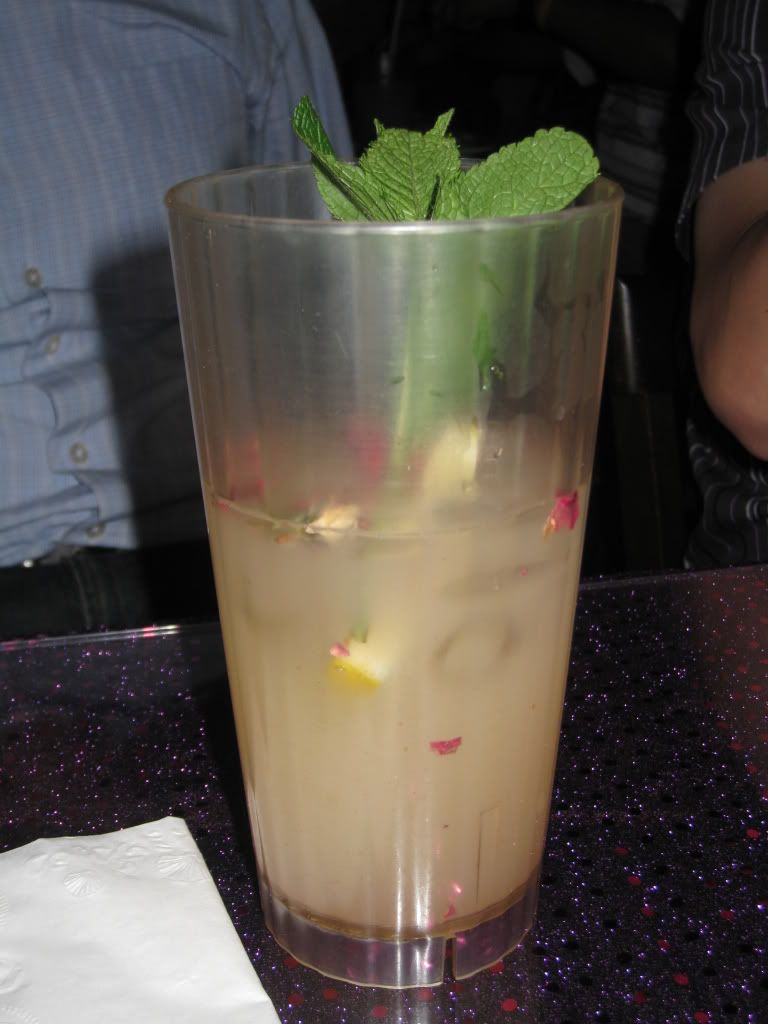 Chomp Meter
:





Ehhh. I'd have rated this place at least a 4 previously, but this visit has caused me to think otherwise. Have any of you been to Baraka Cafe recently and had a better experience? Let me know!
Baraka Cafe
80 1/2 Pearl St.
Cambridge, MA 02139
Phone: 617.868.3951
Hours:
Lunch - Tues to Sat
11:30 am to 3 pm
Dinner - Tues to Sun
5:30 pm to 10 pm
Cash Only