Aroa Fine Chocolates is in the South End a couple doors down from Flour. I've been debating whether to try the chocolates at Aroa for a while now but the lack of people in the shop make me reconsider each time.
Anyway we finally checked it out last weekend. Aroa is more of a cafe/dessert shop that sells not just chocolates but also pastries, cakes, macarons, and jelly candies.
The chocolates:
The pastries: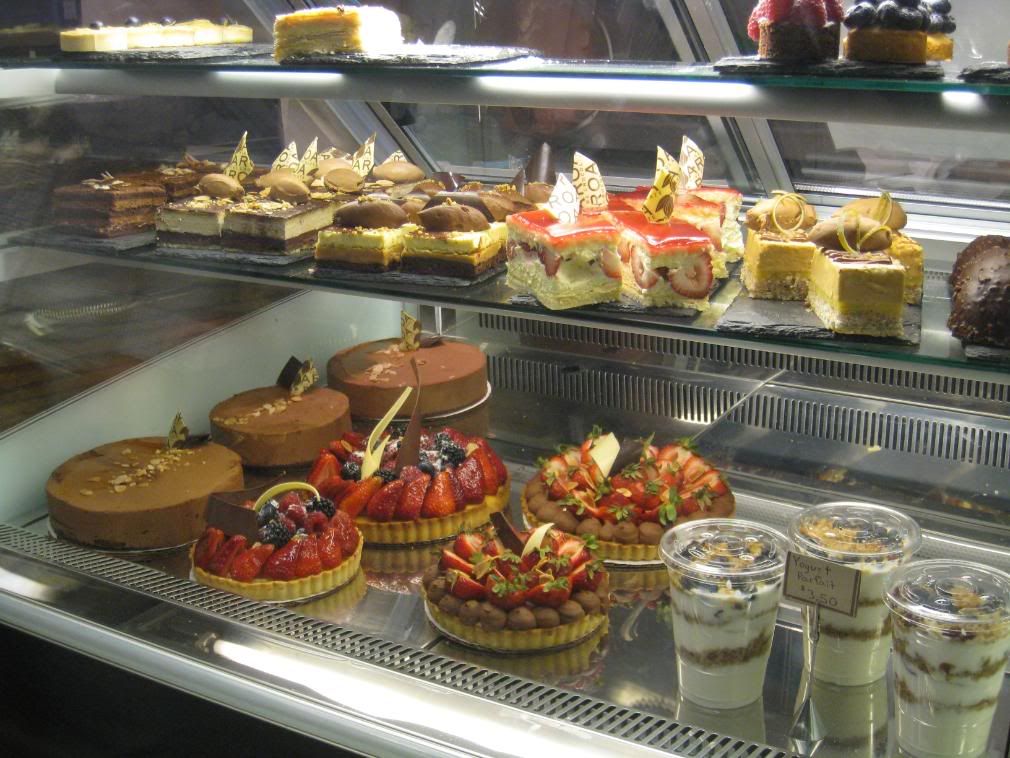 The macarons:
The first thing I noticed was that the cakes didn't look as sophisticated for a fine pastry shop. The edges of the cream and sponge were not clean lines and looked amateurish. I have a weakness for cake so I tried a piece anyway. It tasted pretty good just didn't look as nice.
I also tried a piece of the stout chocolate. It was ok. I still love
Kee's Chocolates
from NYC (oh so good).
Though there were many flavors of French macaroons, the one I had was disgusting. The cookie part didn't taste fresh. The crust was too thick, not crispy on the outside and too chewy. It also tasted too sweet. (The flavor I got was the raspberry chocolate). I didn't try the others so I don't know if this was an exception ...
I stole a sip of the SO's hot chocolate. It was good but not L.A. Burdick good.
Aroa Fine Chocolates
1651 Washington St
Boston, MA 02118
(617) 425-4988
Chomp Meter:





I like that they had ample seating. Maybe I'll try one of the pastries next time. They have cute mini brioches and muffins etc. But with Flour right next door, I don't know if I'll take another chance on Aroa.