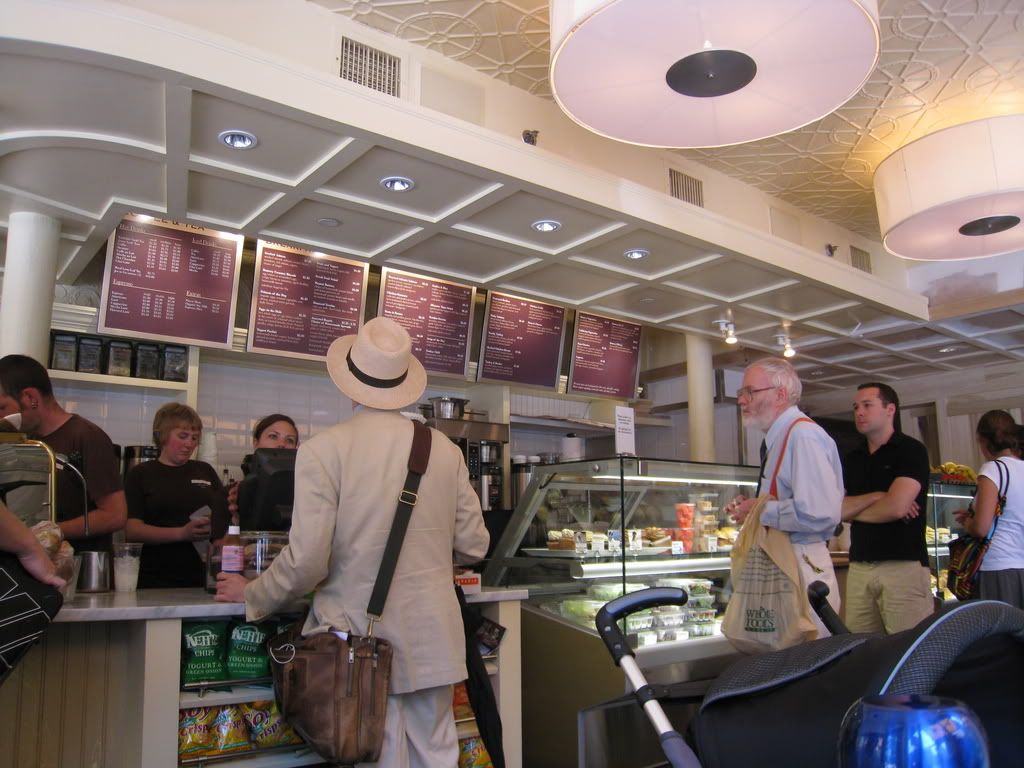 The South End Buttery is my favorite place to bring our pooch because it is super dog friendly! We can sit at the tables outside and she can socialize with other pups and snack on cookies from
Polka Dog Bakery
.
I always get the
Buttery Country Biscuit
when I'm here. It is just so good, scrambled eggs, crispy bacon, and aged cheddar on a buttermilk biscuit. I ventured to try "Eggs in the Hole" once but the biscuit is so much more satisfying!
Eggs in the Hole
two whole eggs or egg whites cooked in the center of toasted multigrain slices, fresh chopped herbs, crispy bacon, fresh fruit garnish

Some days I also treat myself to a cup cake from the Buttery. I can't resist the butter cream frosting on the cakes. They even have little cards with photos of dogs next to each type of cupcake. My friend claims that the cupcakes here are better than the ones from Magnolia Bakery in New York. The Magnolia Bakery ones being too sweet.
I got the red velvet cupcake with cream cheese frosting on my last visit. It was delicious with a subtle chocolate flavor. I also saw Boston Cream Pie cupcakes on the menu. Will have to try that on the next visit!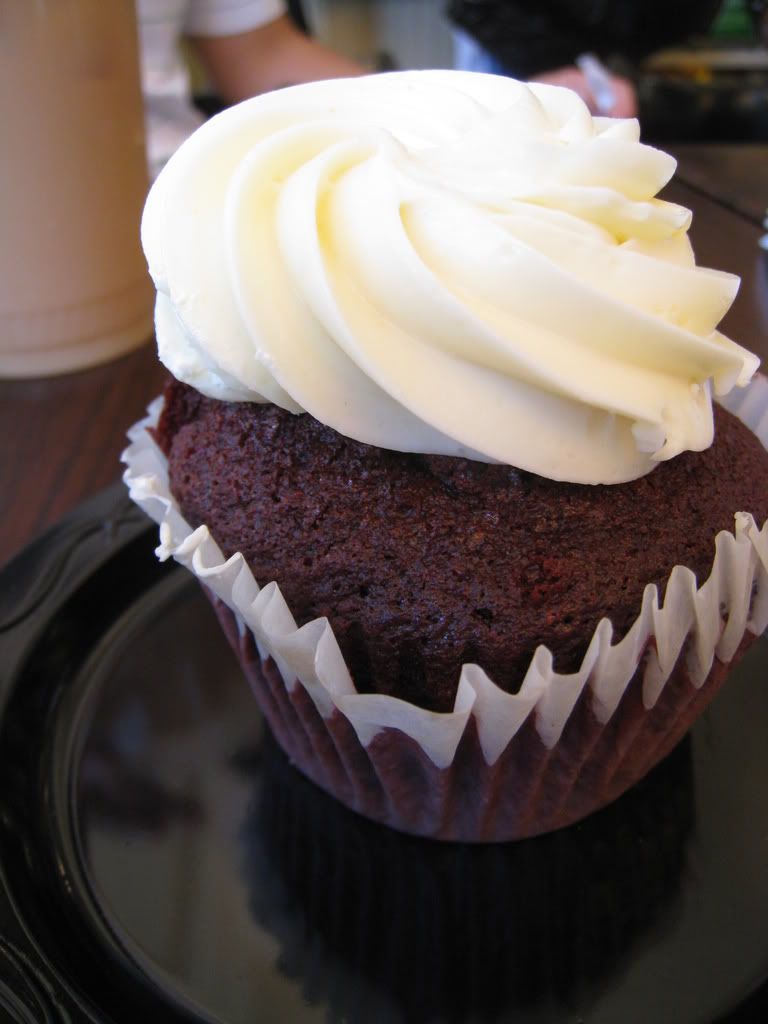 Chomp Meter
:





This is a great breakfast spot. I want to come here every morning. The coffee and selection of cup cakes is reason enough to wake up. Oh one slight problem, I don't live anywhere close to the South End.