I've developed a little of a chocolate obsession lately having interviewed for a job with a famous chocolate maker. While it didn't work out (boohoo anyone wants to offer me a job?), this has only spurred my chocolate consumption.
But anyway enough about me, I stumbled into Chocolee Chocolates last weekend. It took a short while to find since there isn't a sign outside yet.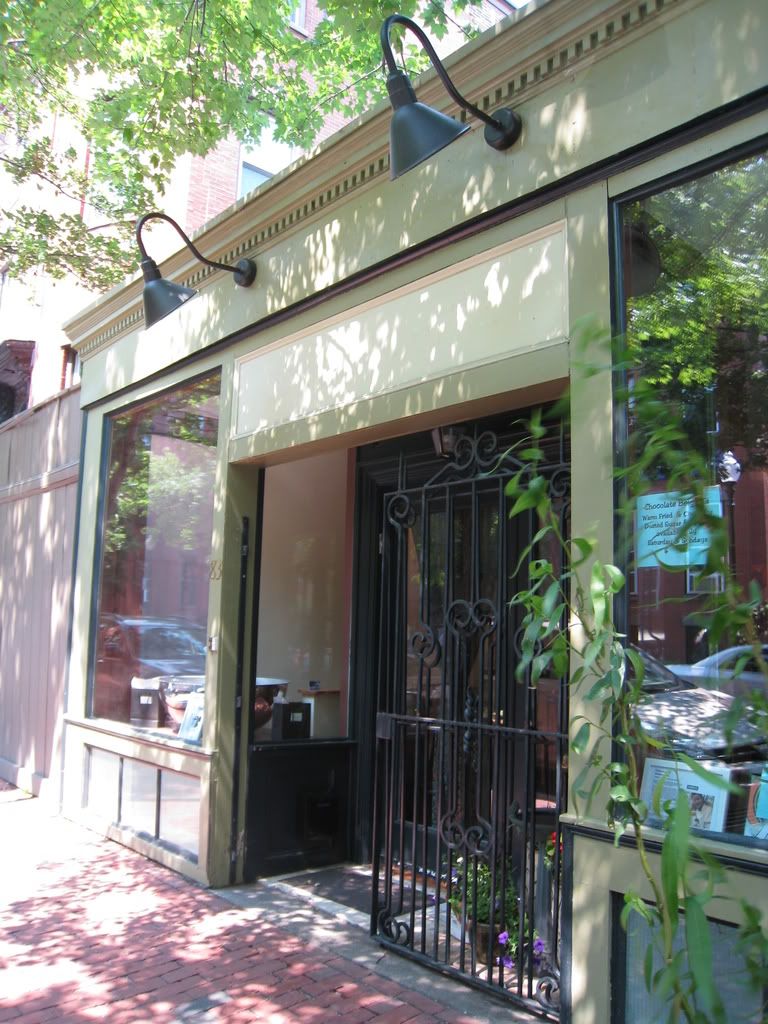 The main draw at Chocolee is the chocolates of course, but pastry chef Napoli also whips up the most delicious chocolate beignets. Who can resist fried dough filled with chocolate and mascapone! There isn't a place to sit and enjoy these treats so we picked a random spot on the steps outside a church and chowed down. I am usually more proper but you see I had to eat it fast while it's fresh hehe :)
The beignets were delicious. The dough was perfectly fried on the spot and still warm. Here's my beignet oozing with dark chocolate (the chocolate had an orange flavor to it). Not sure I tasted the mascapone but who cares! I want more of these.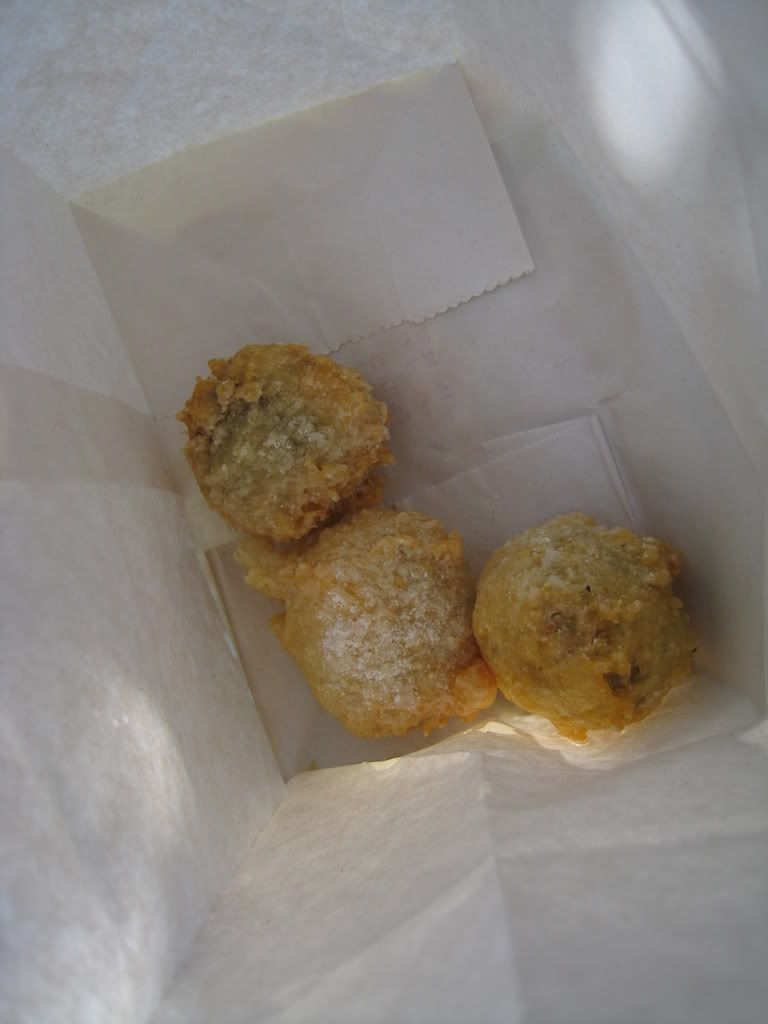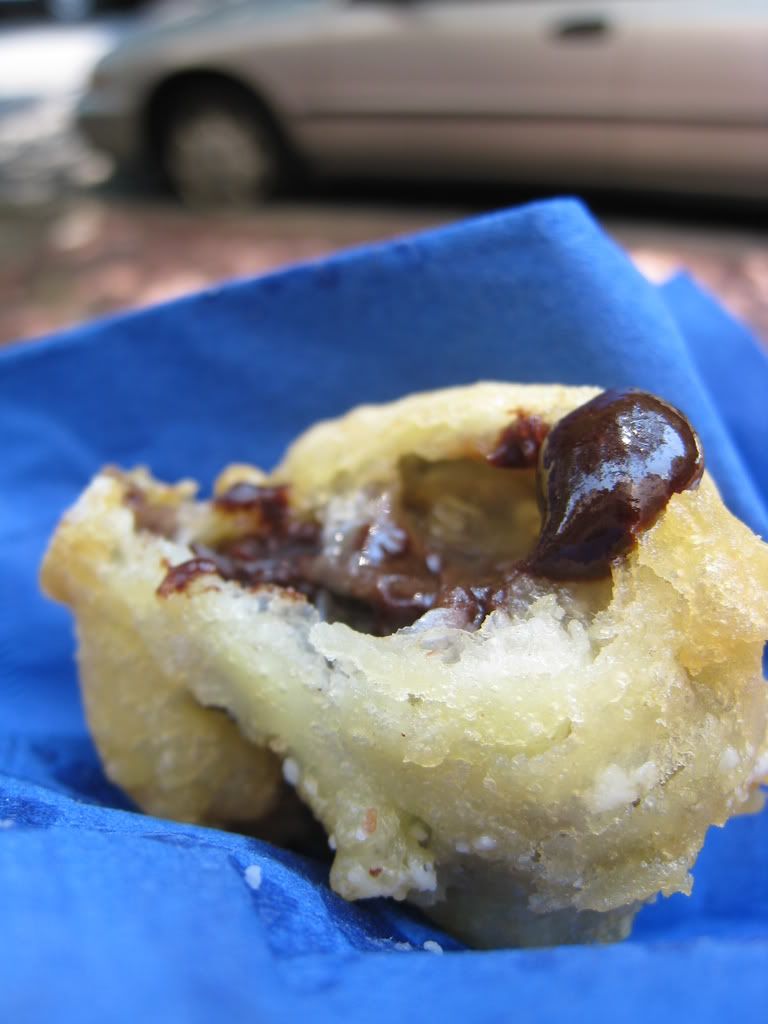 I also got a piece of dark chocolate with fig and a piece with ginger. I loved that the filling in the Chocolee chocolates had bits of the ginger or fig in them. Certainly makes for more interesting textures. I have to confess that I sometimes get bored eating just plain dark chocolate.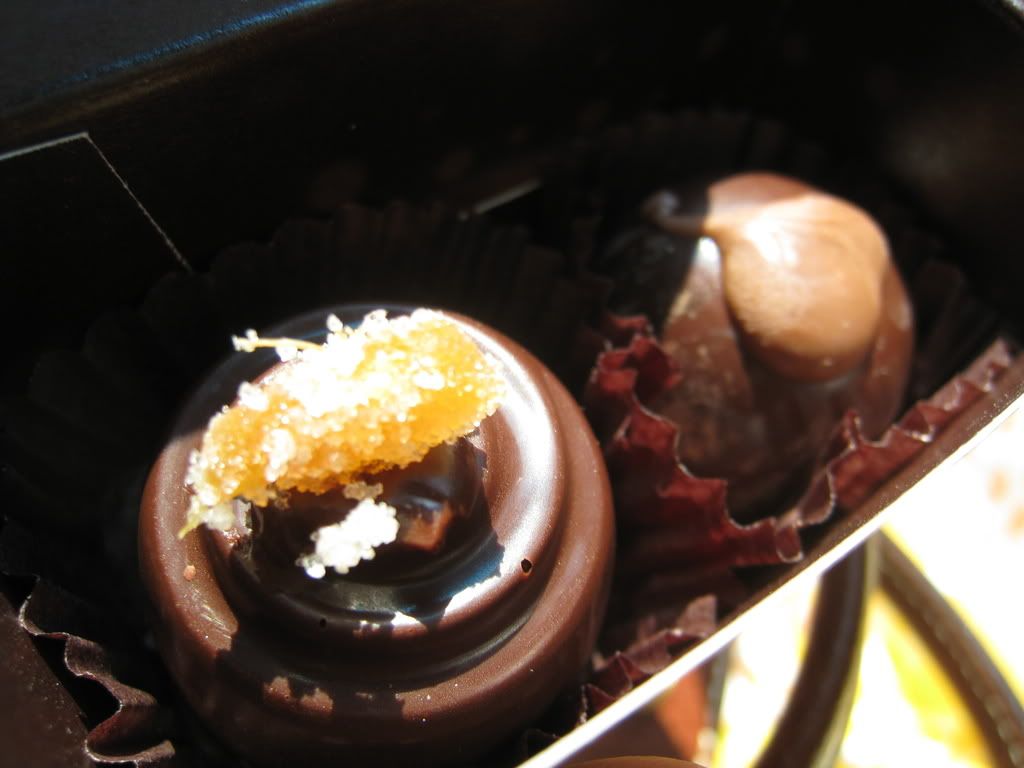 The owner Lee Napoli was very friendly. She even agreed to pose for a photo. Or did I twist her arm ...teehee :)
Chocolee Chocolates
83 Pembroke Street
Boston, MA 02117
617-236-0606
South End
(Closed Mondays)
Chomp Meter
:





Head here for your Boston chocolate fix! It's nice to have artisan chocolate makers instead of chains. These make great gifts (birthday, anniversary, housewarming, party favors, weddings) or just a treat for yourself. Chocolate makes me happy.