Took my dad to Peach Farm for Father's Day last weekend. Peach Farm is one of the better Cantonese style seafood restaurants in Chinatown. IMO it has the best Fuzhou fried rice (fuzhou chow fan) ever! I have to confess however that I haven't had this dish before Peach Farm hehe. And Fuzhou isn't in Canton. For the uninitiated, Fuzhou fried rice is not the usual fried rice. It is more like a casserole, egg fried rice topped with a seafood gravy of scallops, mushrooms and some green veggies. YUM
Fuzhou fried rice from a prior visit:
But I digress, we didn't get the Fuzhou fried rice this time. We went with garlic frog in claypot, sea conch, fish maw with corn soup, steamed fish, and a dou miao (veggie). (My dad is allergic to shellfish) All in all another enjoyable meal.
The fish maw soup. I love soups with corn!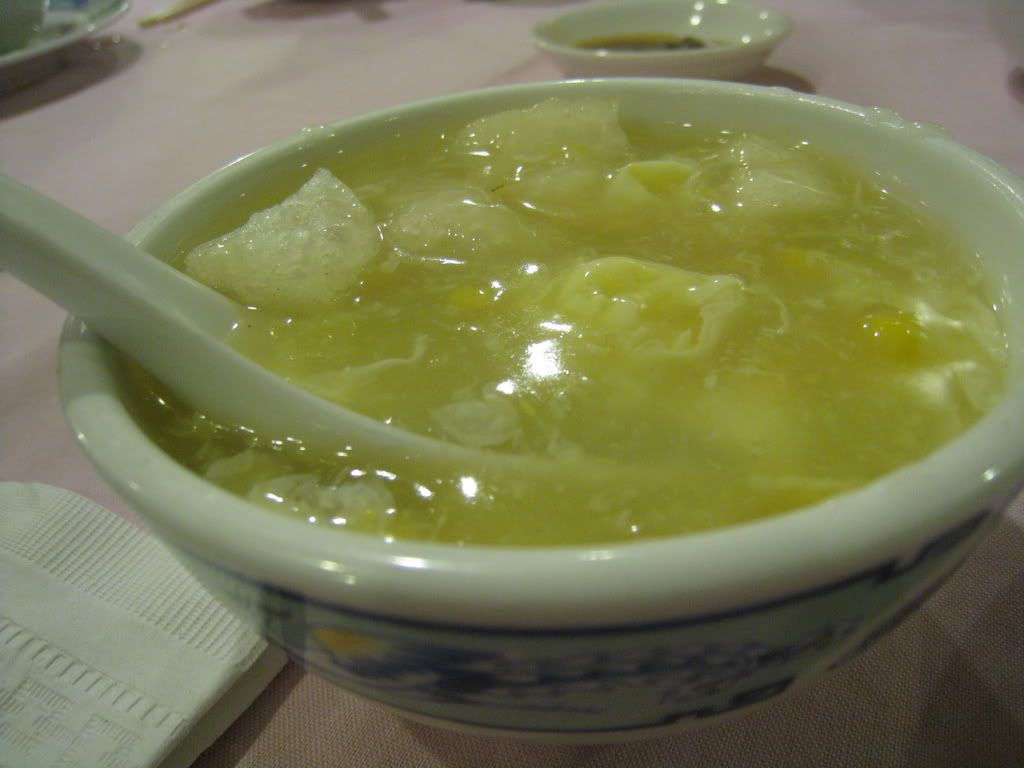 Frog's leg casserole. It's really like chicken :P
Peach Farm
4 Tyler St
(between Beach St & Kneeland St)
Boston, MA 02111
(617) 482-1116
Chomp Meter
:





This is a great place to go for a seafood meal. I love their steamed shrimp, they're so sweet. Almost like the ama ebi you get at sushi places. Oh and some trivia, according to
Jasmine R on Yelp
, Julia Child used to frequent Peach Farm.