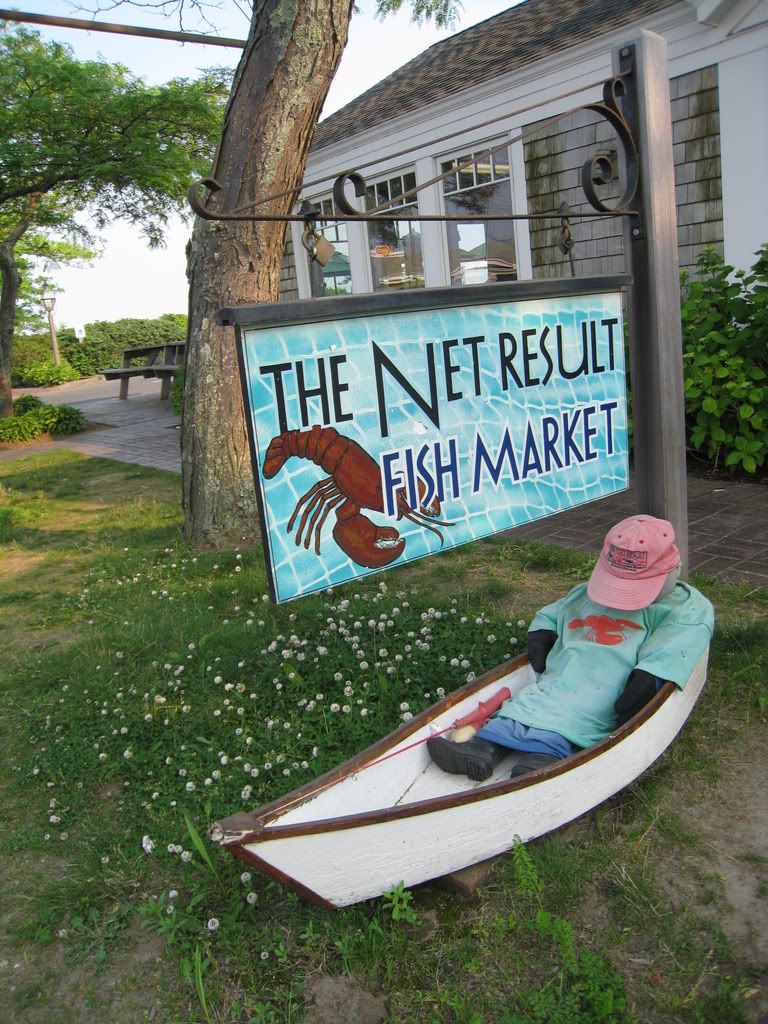 Planning on a trip to Martha's Vineyard this summer? Then you definitely have to stop by The Net Results in Vineyard Haven. This fish market is just a short walk from the ferry terminal and offers all kinds of fresh seafood. They also have a take out counter where you can get lobster rolls, steamed lobsters, and the best fried clams!
The prices here are very reasonable. Fresh seafood at its best. A 1 1/4 lb lobster cooked is $15.95. The clam bake is $18.95 and includes mussels, clams, and a lobster. We had our feast for 4 on the picnic benches outside for about $65. Saturday was a gorgeous day on the island with 70 degree weather. Many of the restaurants looked dead, but this place was bustling.
My fried clams:
Part of the clambake minus the lobster:
I didn't post any photos of the lobsters we ate that day because they pale in comparison to this giant lobster we saw at Net Result. Someone ordered it, I think it was 12 pounds?!
Note the little 1 pounders next to the giant:
The gigantuan lobster relative to a person:
The beast relative to the size of a human head. OMG:
Chomp Meter
:





I like this better than the lobster shacks in Rockport. It's also a great place to get seafood for the family/friends/party if you've rented a vacation house in the Vineyard.
The Net Result
79 BEACH ROAD
PO BOX 1686
Vineyard Haven, MA 02568
(508) 693-6071