Having run out of ideas for birthday surprises/gifts, I decided to treat P to dinner at L'espalier for his birthday. It's tucked away off Newbury street in a brownstone. I'm surprised I hadn't noticed it before!
We went with the Spring Degustation and wine pairing. A good choice for me since I can never make up my mind. The selection included 4 savory courses, a cheese course, sorbet and dessert. I thought that the price of the prix fixe at $95 was pretty reasonable with today's high food prices. The menu included lobster, lamb, and foie gras. We felt like the food would not stop coming ...
Sorry for the blurry image. Cars kept passing by...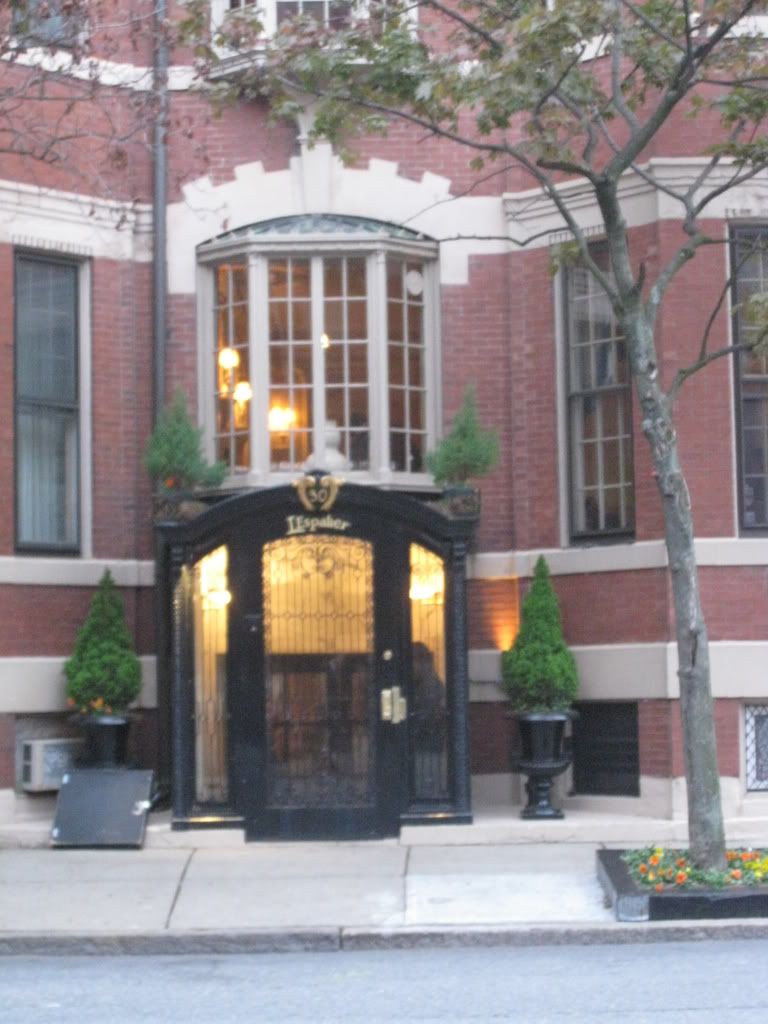 This is the pate with muscat gelee. Then I got distracted with the food. :)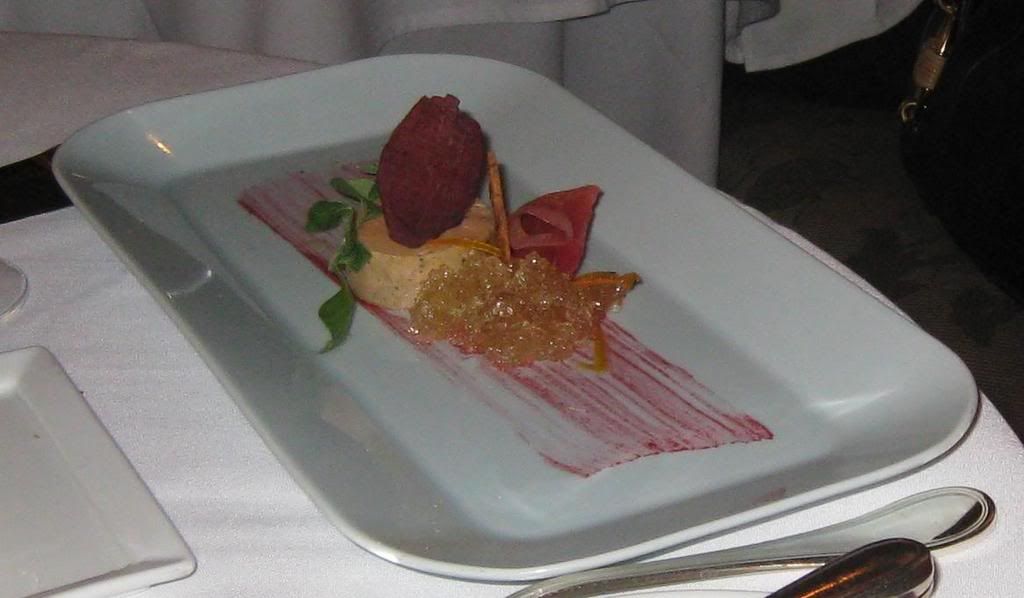 A jacket and tie is recommended for diners (though not compulsory). I thought the tie part was a bit stuffy so I got P to leave his tie at home :) I just feel bad for men having a tie around their throats while they chow down hehe.
Chomp Meter:





I would likely not go back. That said, I think this is a nice place for a special occasion and a good restaurant to try once. While the food is not the best I've had, it was a good solid meal, nice ambiance, impeccable service, so fair value for the price. Also the wine pairing was excellent.
I would also consider Wine Mondays ($60 for 4 course) or cheese Tuesdays ($68). The restaurant is also
moving
to the new Mandarin Oriental sometime this summer so visit the quaint Back Bay townhouse location before that happens!
L'Espalier
30 Gloucester Street
Boston, MA 02115
617 262 3023