It's summer time again and Boothbay Harbor, ME is only 3 hours from Boston. You could make a trip this July 4th and gorge yourself on lobster. Anyway here's another restaurant from my recent visit.
Bet's Fish Fry is a little shack located off rt 27 in Boothbay Harbor and is only open for lunch. They have awesome generous portions of fish & chips or fish sandwiches (you really only need a half portion ($7)). Both the fish and chips and fish sandwiches feature the same battered fish so for those of you who HAVE to try everything (like me), you don't have to get both :)
Bet's Fish Fry is also very popular with the locals which is always a PLUS in my books! I'm not a fan of the overpriced mediocre restaurants in tourist spots. But who is huh?
Just so you don't drive right past it. This is what it looks like: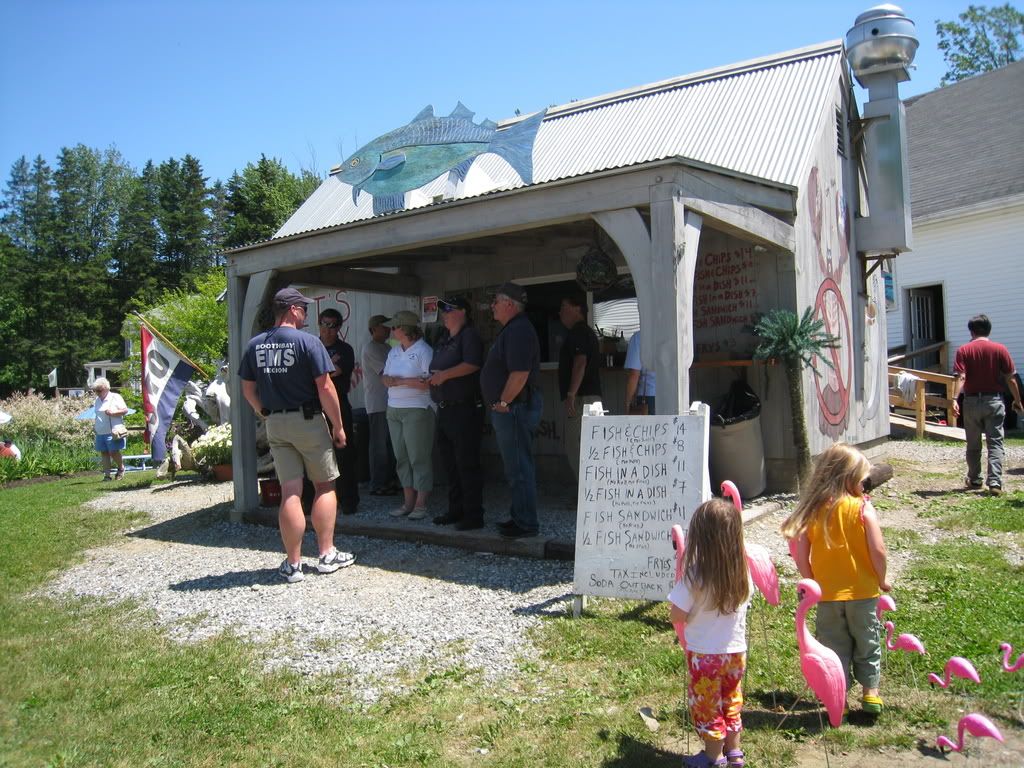 The fish sandwich. You can see that the batter is very light and the slivers of fish melt in your mouth. Simple but so delicious MMMMM
Bet's Famous Fish Fry
Off Route 27 (near the town center)
Boothbay Harbor, Maine

Chomp Meter
:





This is a great place to go for lunch. There are picnic benches near by where you can sit in the sun during the summers and savor the yumminess of fried fish! It's a great alternative for those who are lobstered out or those that are allergic to shellfish (gasp!).