The hubs had to make a trip to Beijing for work in November and I obligingly agreed to accompany him. Well actually I was soo desperate to go ... it'd be silly of me to forgo the good food heehehe
Anyway my first meal in Beijing wasn't so exciting. Since the hubs had to work, I spent my day lazing around the hotel room which I quite enjoyed. After lounging around all morning, I finally dragged myself out for lunch. The choices around the hotel (financial district) were limited so I ended up going to Ajisen Ramen (I know I know, it's a chain and there used to be one in Boston). But unlike the Super 88 food court, there's a wider selection of noodles. I got a spicy noodle dish, it was aight.
After lunch, I headed to the KFC next door for egg tarts! I am absolutely OBSESSED with the eggtarts at KFC. They don't seem to sell these anywhere else in the world and I always have to have them whenever I'm in China.
The variety changes slightly with the season. I've had mango and peach before, this time they were selling passion fruit egg tart and it was GOOD. The egg filling is blended nicely with some fruity chunks. Seriously, if you are ever in China, you have to try this! Ahhh HBO + egg tart and coffee ...
It tastes better than it looks:
Did you also know that KFC is China's most popular fast food chain? Even more so than Mcdonald's.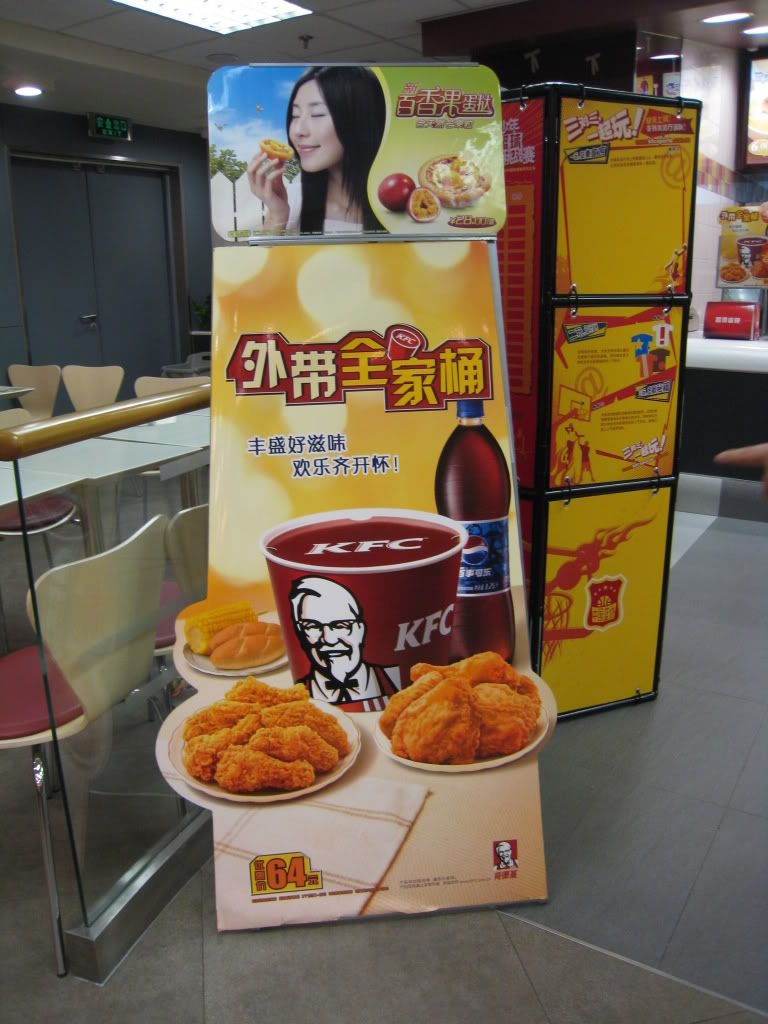 Alright, more China eats to come!