Dong Hua Men night market was featured on a couple travel shows including Samantha Brown and Bizarre foods so naturally I had to make a trip to see what all the fuss is about. I'm not sure how I planned to get there since I had no clue where it was and I am clueless when it comes to directions :P
Luckily for me we stumbled upon the market while exploring off Wang Fu Jing (the main shopping street). So if you're planning a trip to Beijing bear that in mind! I have to report though that I was very unadventurous. We didn't end up trying anything except for dessert because we'd consumed a whole lot of duck at Li Qun. Then greedily stuffed our faces with some
Beard Papa cream puffs
.
I do bring photos of the weird and bizzare however.
Innard Kebabs?
Sea Urchin and Crabs?
And don't forget the insects. GULP: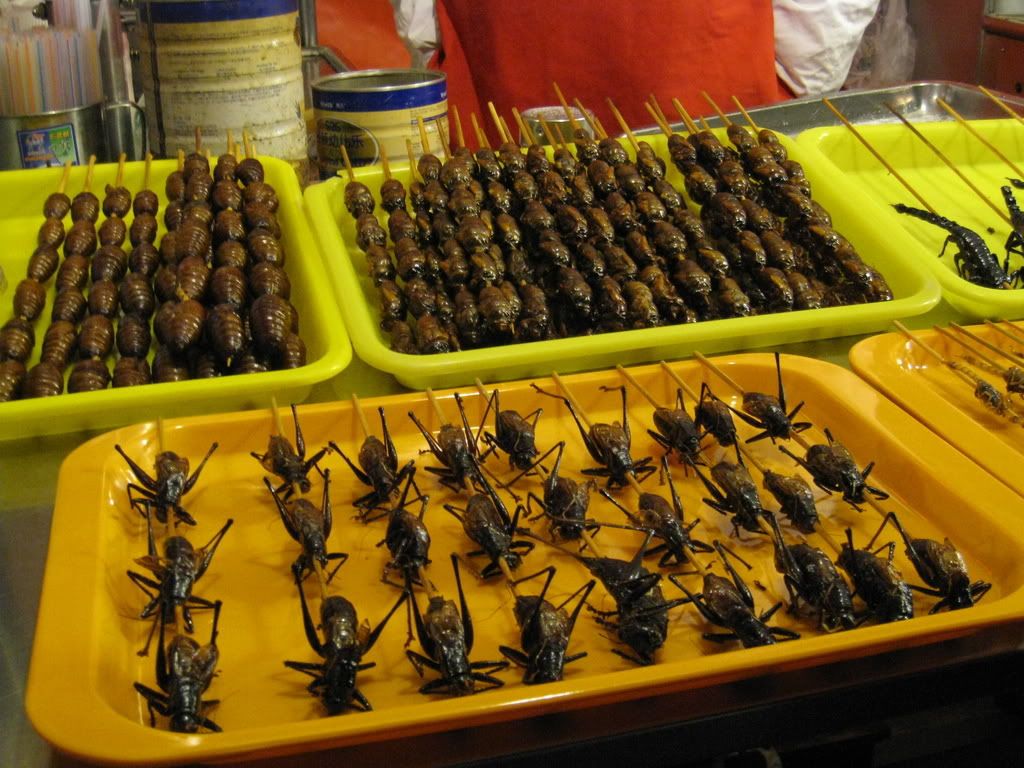 The Beijing colleague reminised about eating "
Tang Hu Lu
" as a child, so that was the lame snack we got at Dong Hua Men. It's a kind of candied fruit on a stick? If you've ever had "
Haw Flakes
" from Chinatown, the fruit tastes just like that, but sickly sweet since it's dipped in a hard sugar coating. This is one dessert I didn't like.
Sticks and sticks of Tang Hu Lu: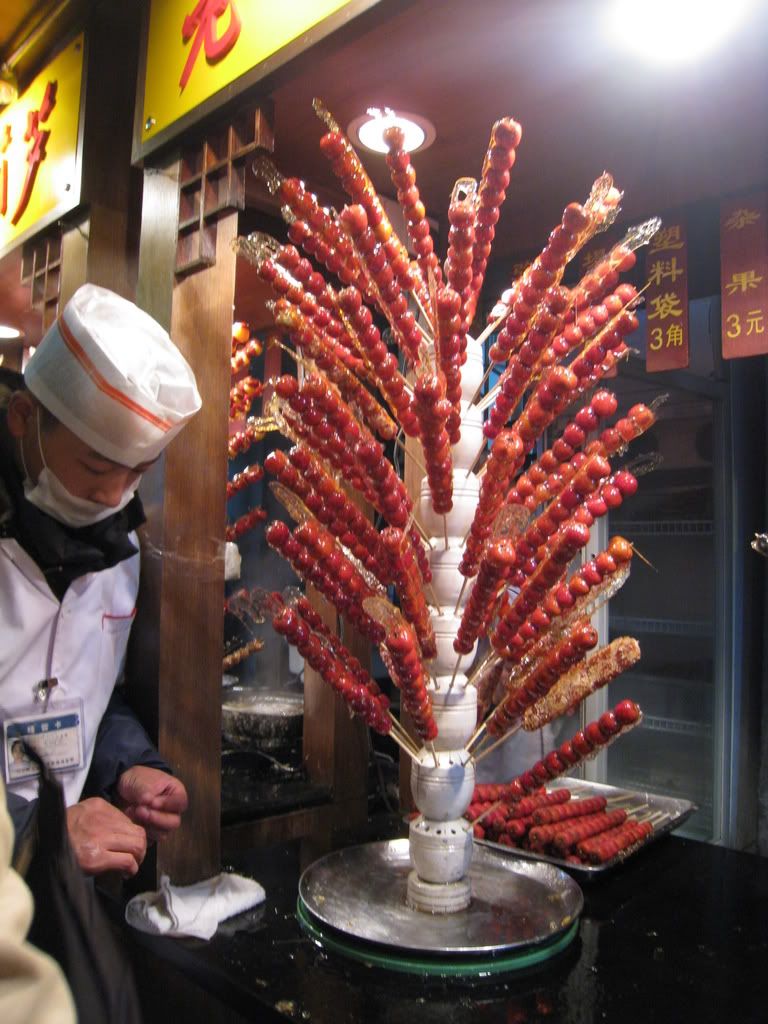 Chomp Meter:





I can't really rate this since I didn't eat much there but it's definitely worth a stroll around so you can scare yourself with the weird foods available haha. Just a disclaimer too that the market is geared towards tourists. It felt kinda staged to me :p
Dong Hua Men Avenue
West of Wang Fu Jing Avenue
Beijing 100005
China