I had this sudden desire to eat
hairy crabs
(大閘蟹) while in Beijing. The concierge must have thought it to be a strange request. I suppose it's Shanghai not Beijing that's famous for these yummy crustacean delicacies. Anyway they recommended a restaurant called Jing Ding Xuan.
The restaurant itself was extremely large and busy but we were seated quickly: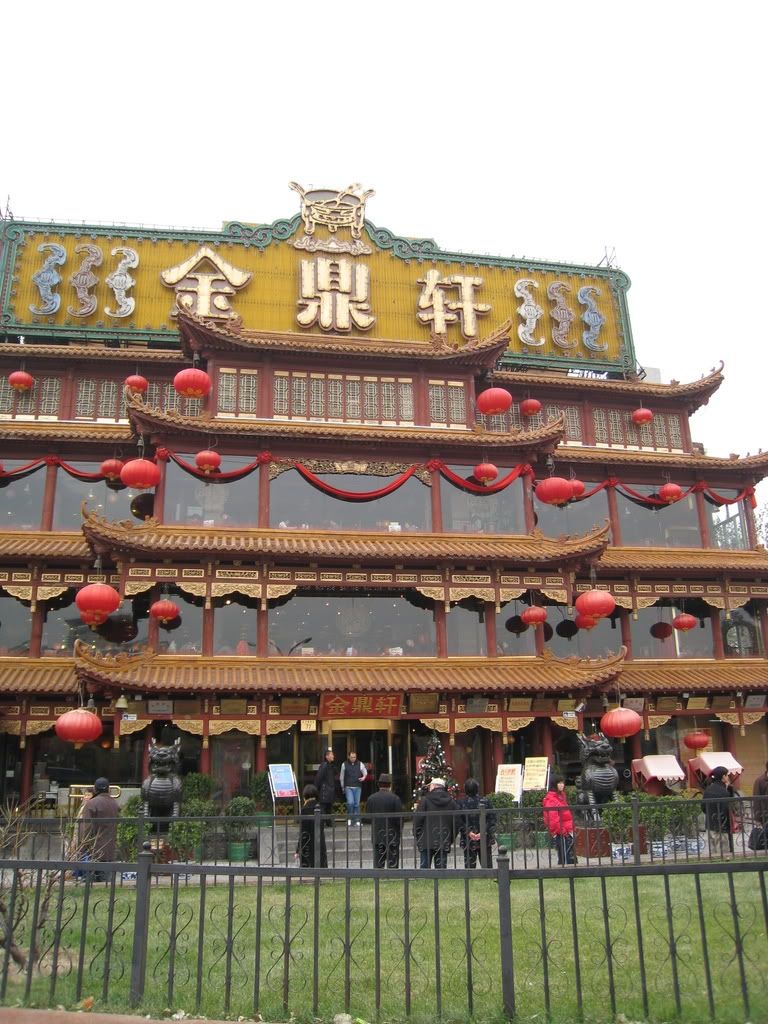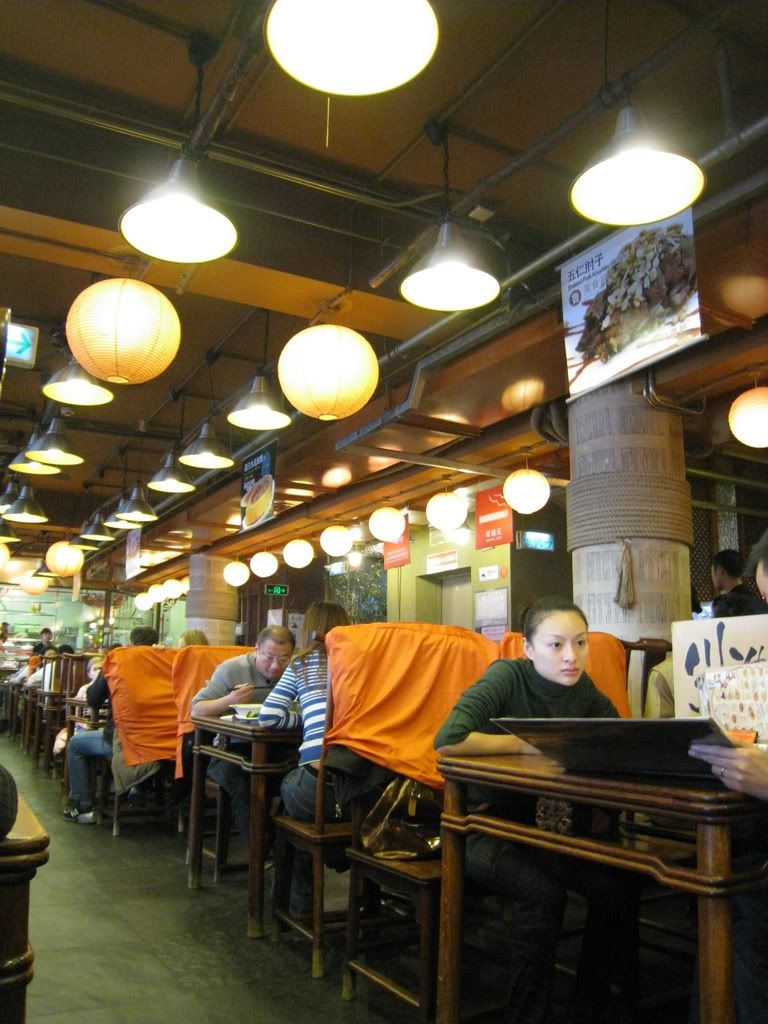 Jing Ding Xuan serves a variety of food but since we were there on a weekend the dim sum option seemed to be very popular. We decided to get the dim sum as well as a crab for me. The dim sum was very cheap, approximately US$1 an item! Now where else can you get such a deal. The quality however was reflective of the price. I didn't enjoy it much.
We got chicken feet, shiu mai, har gau, spicy noodles, veggie buns (these were actually quite good):
Now for the HIGHLIGHT of my meal. The hairy crab! Ahh satisfaction: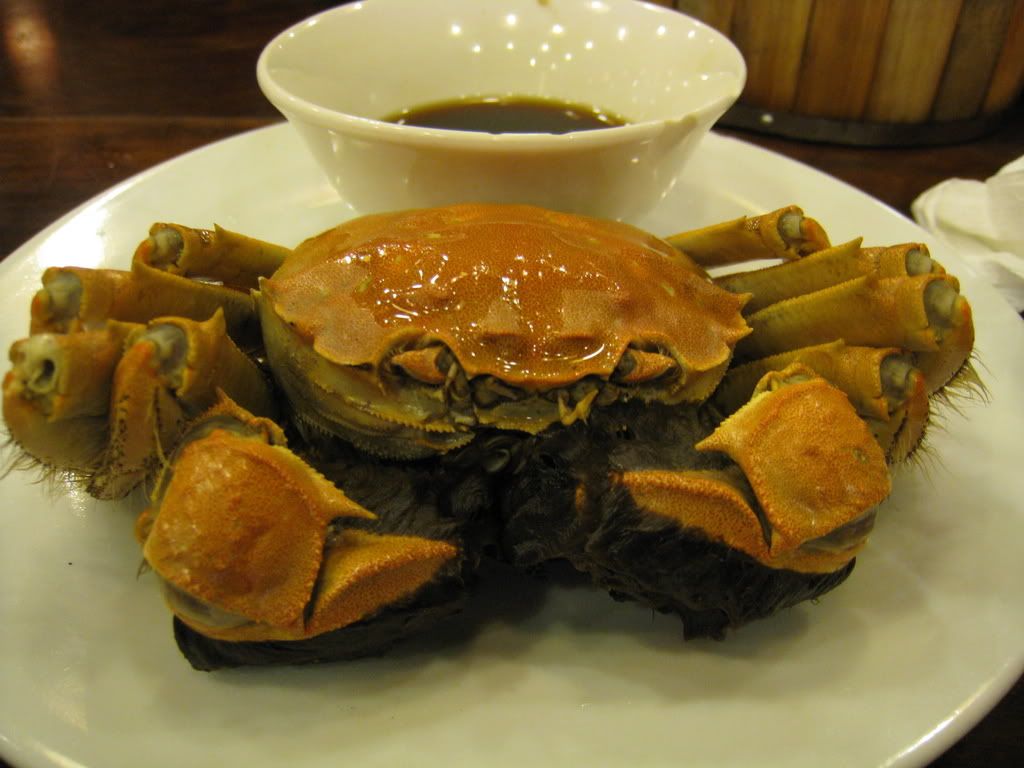 The best part of the crab is the roe. Rich creamy and I love how it tastes with the vinegar it's served with. The crab itself doesn't have much meat but the sweet flesh dipped in vinegar (yes the vinegar is crucial) makes picking at it all worth while hehe

Chomp Meter:





I wouldn't recommend this restaurant. There are much better restaurants in Beijing. However, if you are hard pressed to find hairy crabs then this place will do :)
Jing Ding Xuan 金鼎轩酒楼
He Ping Li West Street No 77
On the south gate of Ditan.
Phone: 010 6429 6888
Open 24hrs
Directions for the cabbie:
南三环路
丰台区方庄蒲芳路16号 (家乐福对面)