Where:
Singapore (East Coast Area)
Tell the cabbie it is off Still Road in Joo Chiat)
Specialty:
Black pepper crabs
Black Pepper Crabs are the less famous cousin of Singapore's famed chili crabs but equally delicious!
Craving crabs, we headed to
Eng Seng Coffee Shop/ Restaurant
. Don't be deceived by the name, a coffee shop in Singapore is a slightly more glamorous version of a hawker store. The food is extremely authentic (clean, I haven't had problems) and it's the place locals go for good food.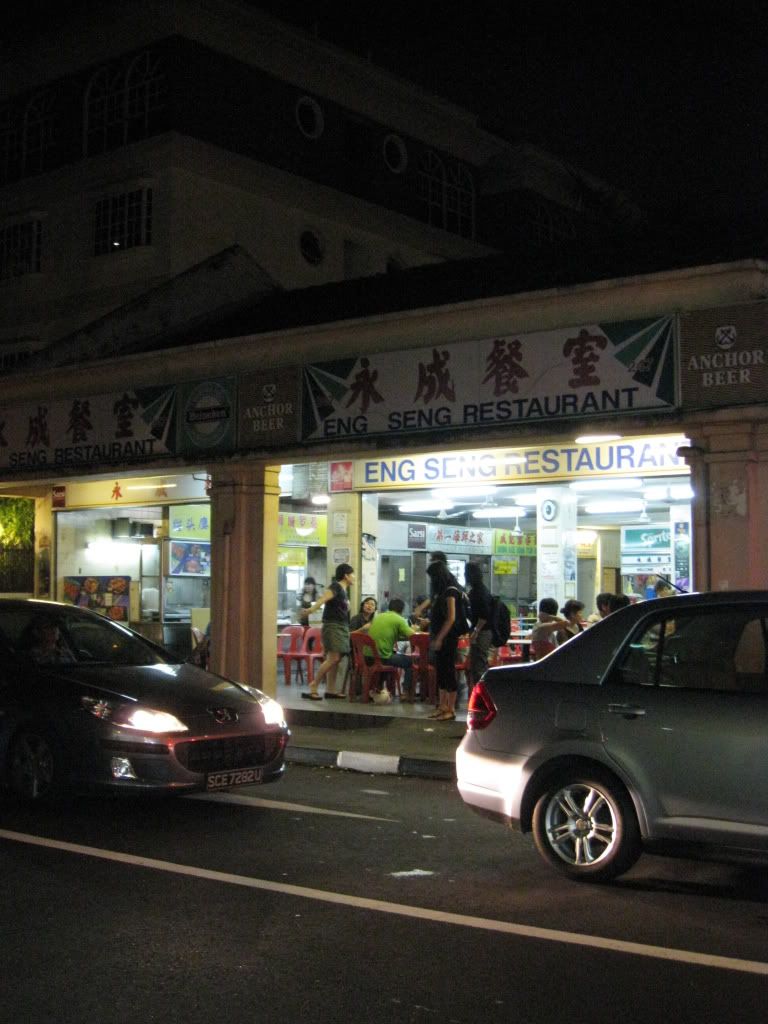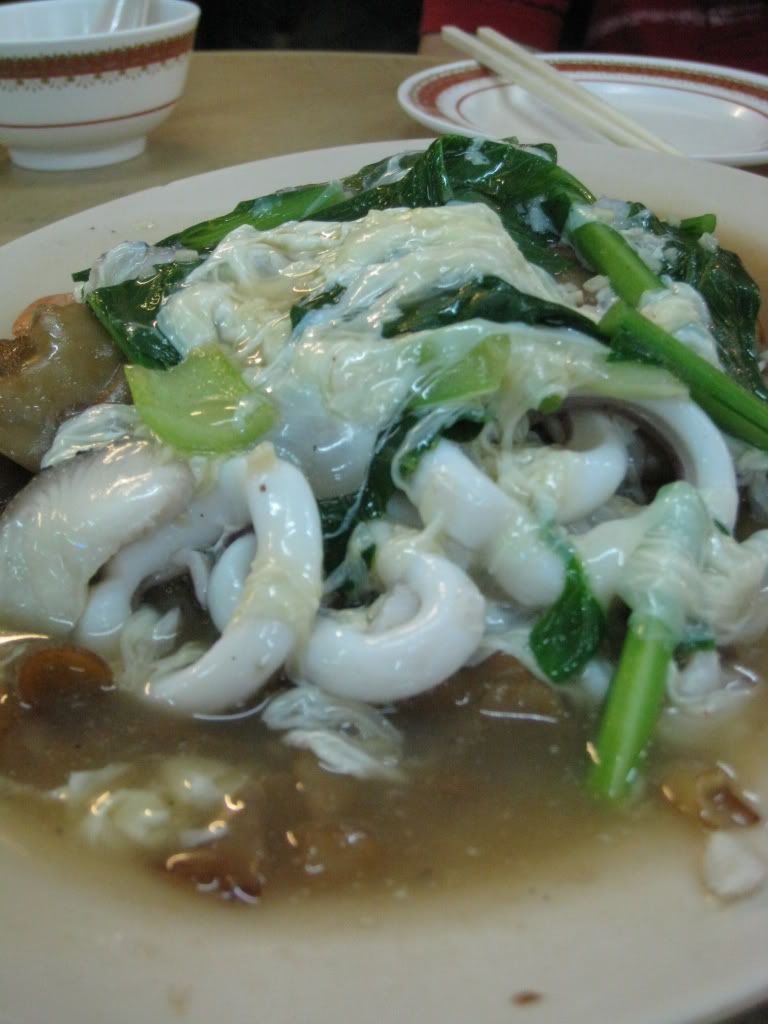 The Coffee Shop (L) The Hor Fun (R) - Eat it with the vinegar-ed green chili that the serve together with the dish.
We ordered 2 crabs (black pepper style), a flat noodle dish (seafood "hor fun"), and a stir fried veggie dish between the 3 of us. I wasn't expecting much from the crabs since I'd eaten there a year ago and wasn't impressed. This time however, I found the crabs to be yummier than ever! I'm suspecting it's because the restaurant has waned in popularity leaving the chef more time to focus on whipping up good crab :P We didn't even have to wait for a table ...
The crabs were juicy and delicious. The black pepper sauce was very thick and rich (almost buttery) which went nicely with the sweet crab meat. MMM heaven .... YUM!
Black pepper crabs, a must for every foodie!
Chomp Meter:





A must go stop the next time I'm in town. Experience local food at its best, this is what Singapore is all about! There is a minimum order of 2 crabs. They offer 2 styles, black pepper and chili, though the pepper is their signature dish. The crabs run about SGD $40 for 2. Cooked dishes are about SGD$10 per plate. There are several other popular crab places that are all the rage now but IMO Eng Seng is great now because the food is good without the crowds and attitude (well less anyway).
Oh yes, remember to bring the Kleenex, crab eating is messy business :)
Eng Seng Restaurant
241 Joo Chiat Place
Singapore
(East Coast - Joo Chiat)