I've eaten fried clams on occasion but can't say I understand people's obsession with fried seafood until today! After tasting the fried clams at Tony's Clam Shop, I'm now a convert! Those things are mad delicious!
Tony's Clam Shop is on the Quincy Shore, right across the road from Wollaston Beach. We ordered a medium box of fried clams (not clam strips) and they were gone promptly. The batter was fresh, light and delicious but the real differentiating factor was the clams. They were sweet, large, plump and somehow maintained their juiciness despite being fried. I've never had fried clams this good! Perfect with a squirt of lemon juice and some tar tar sauce.
Fried clams on the left. I'm sticking to just the clams, no onion rings my next visit. It was too much fried food in one meal.
Tony's is a self service restaurant. There's also lots of outdoor seating so bring your pets!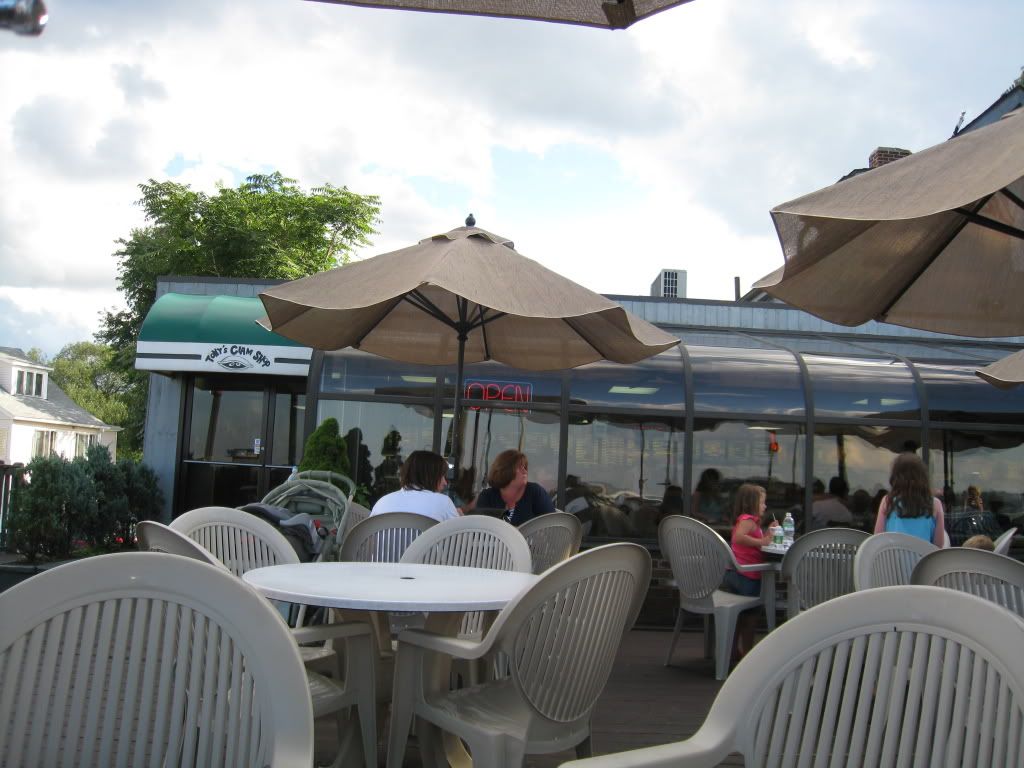 Chomp Meter:





I have to head to Tony's one more time before the summer is out and savor those yummy fried treats. The fried clams are pricey at $19.95 for a medium box but worth every penny! A must try for visitors to Boston.
Tony's Clam Shop
861 Quincy Shore Drive
Quincy MA 02170
Phone: 617 773 5090
Hours: 11am-11pm Daily (Summer)