I'm more omnivore than carnivore and prefer meals that have a balance of carbs, meat, and veggies but I'll make an exception for the sandwiches at Michael's deli.
While I'm not usually a big fan of the Phantom Gourmet, they like this place too!
Both the Rachel and Reuben feature the signature corned beef. Look at that pile of meat on my Reuben. And the swiss cheese ... delish!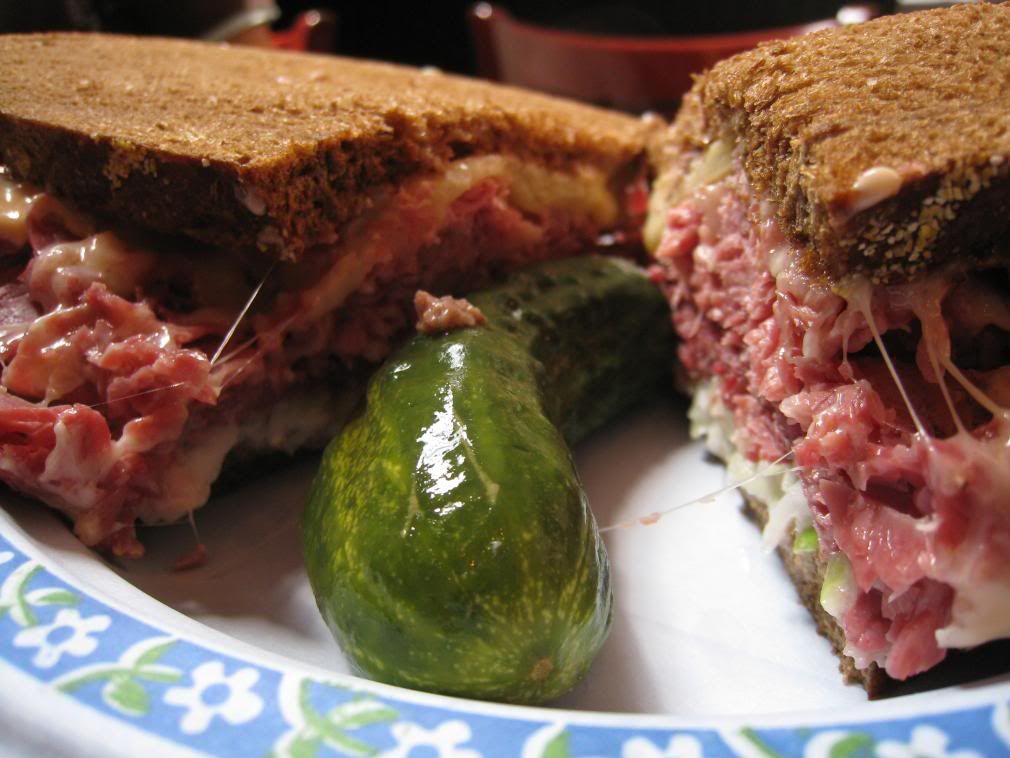 Michael's Deli brings its meats in from New York everyday so you are guaranteed nothing but the freshest. When we were there, the owner was also in the store and was friendly even though I was rather indecisive ....
Brookline
256 Harvard St
Brookline, MA 02446
(617) 738-3354

Chomp Meter
:





(4/5)
This place makes one of the best deli sandwiches around town. I'd be interested in trying the tongue or chopped liver next time :)