The strange pinkish exterior of this fruit never fails to draw attention. I've seen it recently at Russo's (near the bananas) and every time I pick one up someone is bound to ask me what it is.
Photo from
wikipedia
.
I tried this fruit recently on a trip to Asia. Dragon fruit is very popular in the region and I've heard it can help reduce high blood pressure (don't know how reliable this claim is haha). The fruit is easy to cut and has lots of seeds which are edible, like a kiwi fruit. The taste though is milder and sweeter toward the center of the fruit. According to
Wikipedia
it is rich in vitamin C and low in calories. A good choice for those "I'm feeling fat" summer days?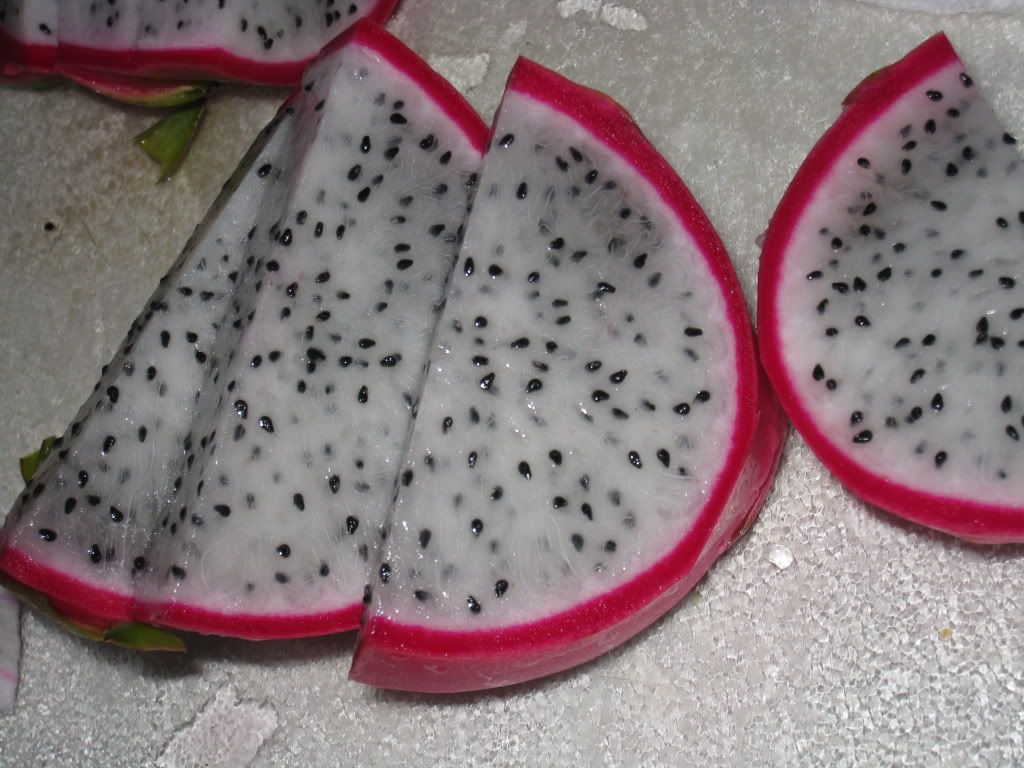 PS: Don't eat the skin, pretty as it is!
PPS: Dragon fruit is also known as pitaya or strawberry pear.