Hey, the weekend is almost here! One of my favorite things to do is head to
Deluxe Town Diner
in Watertown for breakfast. They serve diner food that's definitely less greasy (a big plus) and a lot more creative than most.
In fact we were just there last weekend. I so greedily dug into my meal that I forgot to take photos until the end, then gasped in horror when SO reminded me.
This is no substitute for food photos but here's the inside (we sat at the counter):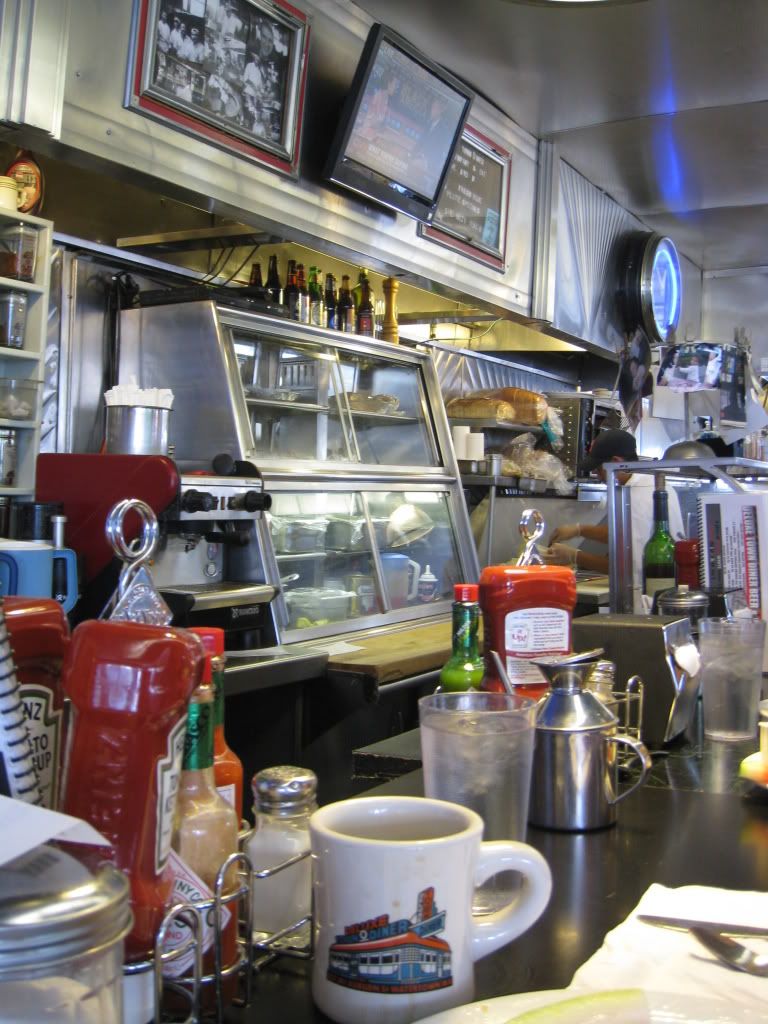 I highly recommend the potato pancakes here. They are crisply fried and thin, served with a generous portion of sour cream and apple sauce. The ployes are very good too. I haven't tried many of the items, since I usually stick with the eggs. For lunch I am fond of the Apple Curry Turkey Burger that has apples yogurt and spices and feels healthy. Not sure if it actually is :P
Deluxe Town Diner
627 Mount Auburn Street (East Watertown)
Watertown, MA
Phone: (617)926-8400
Open daily from 7am-10pm
Chomp Meter
:





This is a great place for breakfast: pancakes, eggs, omelettes, french toast. There's also a variety of other foods from sandwiches to meatloaf for dinner. Traditional American style diner food but lighter and with a "city dweller" twist. There's also an assortment of teas if coffee is not your thing. Get here early though, there is a line on weekends.