I've recently become obsessed with this place. I was at Burdicks in Harvard Square with a couple friends last week for dessert and hot chocolate and somewhat guiltily headed there again this afternoon, on my own, for cake!
It seems they've renovated the place recently because the layout is reversed? I didn't take a photo this time, but here's one from my last visit (before the renovation). The finish now is more of a pine wood color.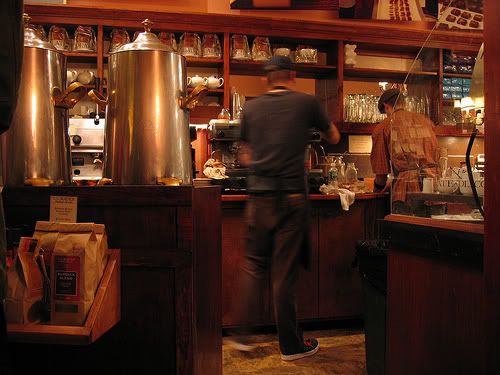 Burdicks is known for its decadent, rich, death by chocolate, kind of hot chocolate. I also like their selection of cakes and this is the only place I know of in Boston that makes decent macarons (they call them Luxembourgers). I got the raspberry, pistachio, and lavender. Not Pierre Hermes but still pretty yummy!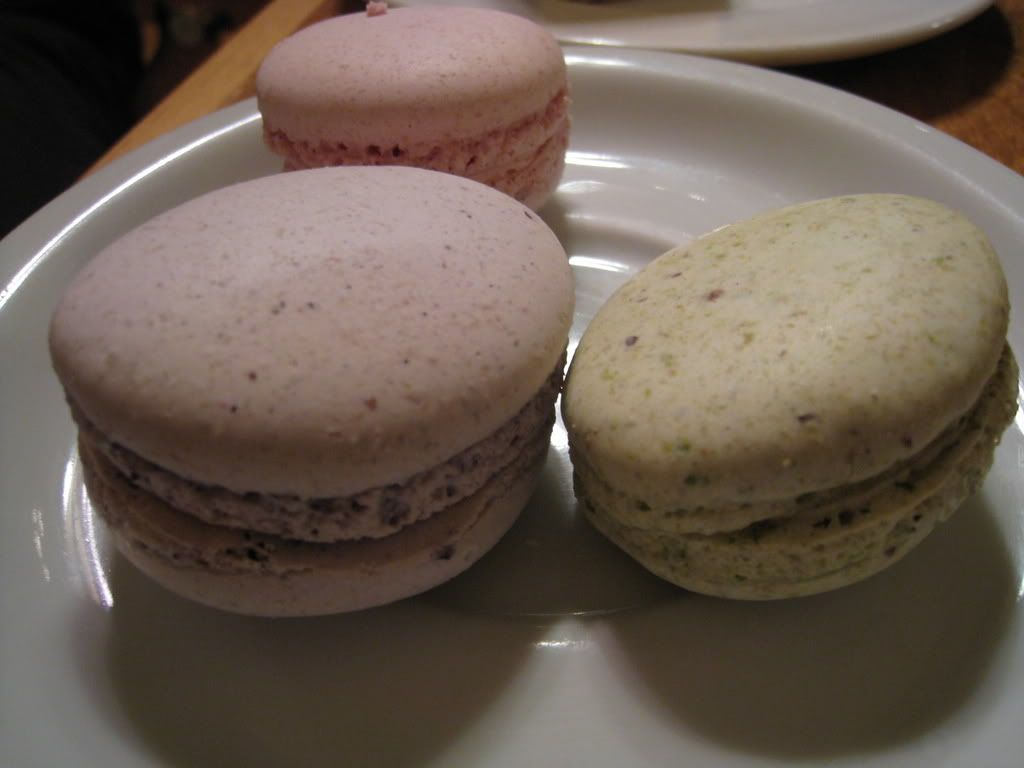 We also shared some of the chocolate lemon cake. This wasn't really my favorite because the lemon was really bitter. Too much zest perhaps?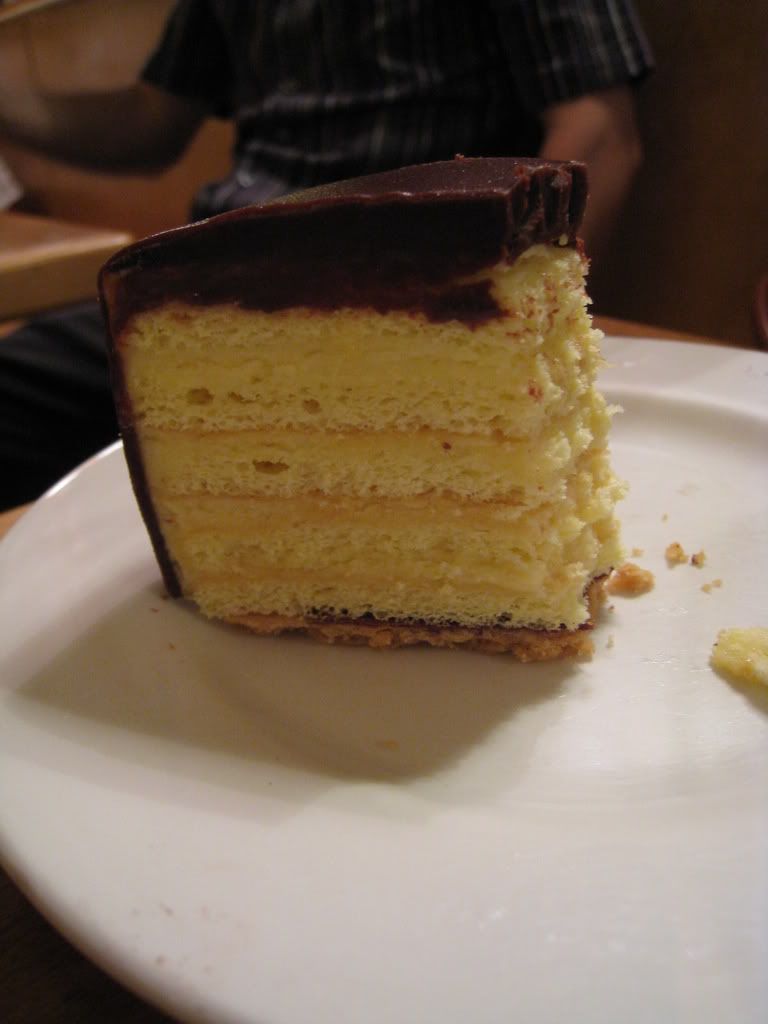 Today I had the Zuger Kirsh. I love the taste of their butter cream and the sponge cake was moist and well soaked in the alcohol.
L.A. Burdicks
52 Brattle St
Cambridge, MA 02138
(617) 491-4340
(Harvard Square)

Chomp Meter
:





I adore this place. Way better than Finale, wine pairing or not. Head here for breakfast, mid morning sugar fix, tea, mid afternoon sugar fix, dessert, coffee, anytime!