My west coast friends rave about
In N Out
and while I've been to California many times now, I've never actually been to one until recently.
I had no idea what to expect at In N Out, all I'd heard about was that there are only 4 or 5 items to choose from and the existence of a
"secret" menu
.
The inside of In N Out reminded me of a 50s diner, similar to Johnny Rockets minus the checkered tiles. See, it's true: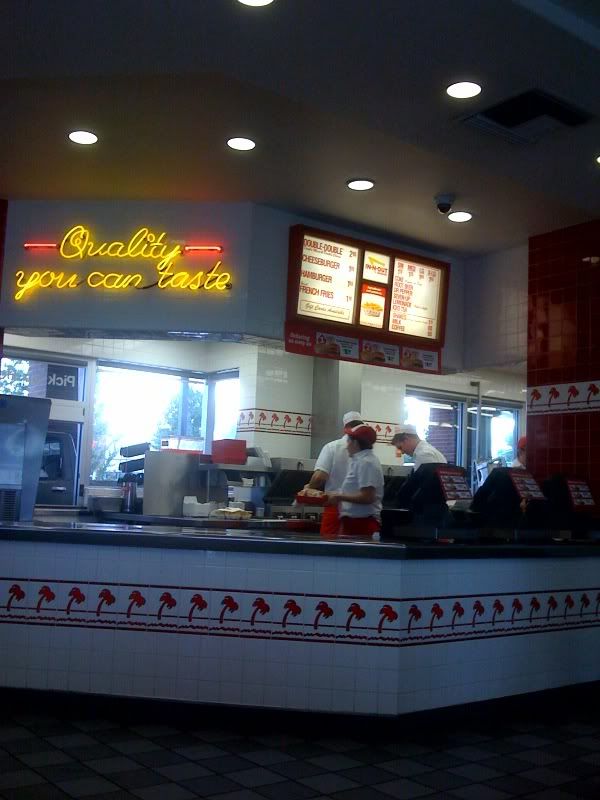 It was a pleasant surprise that the cheeseburger and fries I ordered were really delicious. The burger comes conveniently wrapped and compact so you can hold it. Unlike the usual fast food burgers, the In-N-Out one also comes with lots of lettuce and tomatoes and its own special sauce (tastes like thousand island). Juicy and delicious!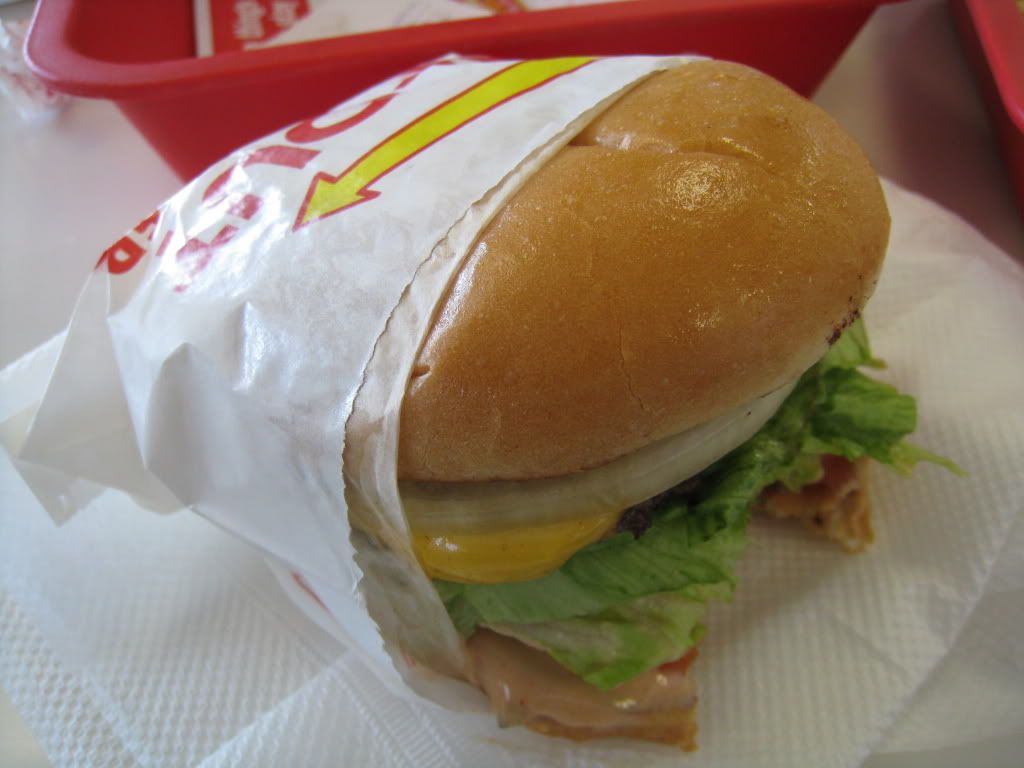 I should also mention that the prices are very reasonable. Where else can you get a cheeseburger for $2?!
Chomp Meter
:





Hmmm should I admit to liking a chain much less a fast food joint? Will that affect my street cred as a food blogger hehe? Though to be fair
In N Out
is excellent for what it is. Fast food that's fresh at reasonable prices. Don't expect gourmet Kobe beef burgers or something. Though Kobe beef really shouldn't be eaten in burger form. Ok sorry off topic!
Oh and the fries are also made from real potatoes which is always a plus in my book. I verified this as I peered into the
In-N-Out
kitchen. Lo and behold, I saw a guy slicing REAL potatoes with a very cool machine! It's really quite fascinating ...
Stop by if you're ever in California (Nevada, Arizona or Utah)! In-N-Out owns their own meat packing plants so it's unlikely that you'd ever find one on the East Coast.