Our friends T and S convinced us to make another trip to Providence to visit them, enjoy the last
Water Fire
of the season and grab dinner. They promised a wonderful meal of Italian food and we weren't disappointed!
Al Forno
is not on Federal Hill like most Italian restaurants in Providence. It's in a building of it's own in the jewelry district and has really cute outdoor seating for warmer times. Reservations are always necessary especially on "Parents Weekend" which unfortunately was the case when we went. We weren't able to get seated till 9.30pm for our 9pm reservation. (Parents weekend is when families of the college kids at schools like Brown, RISD visit.)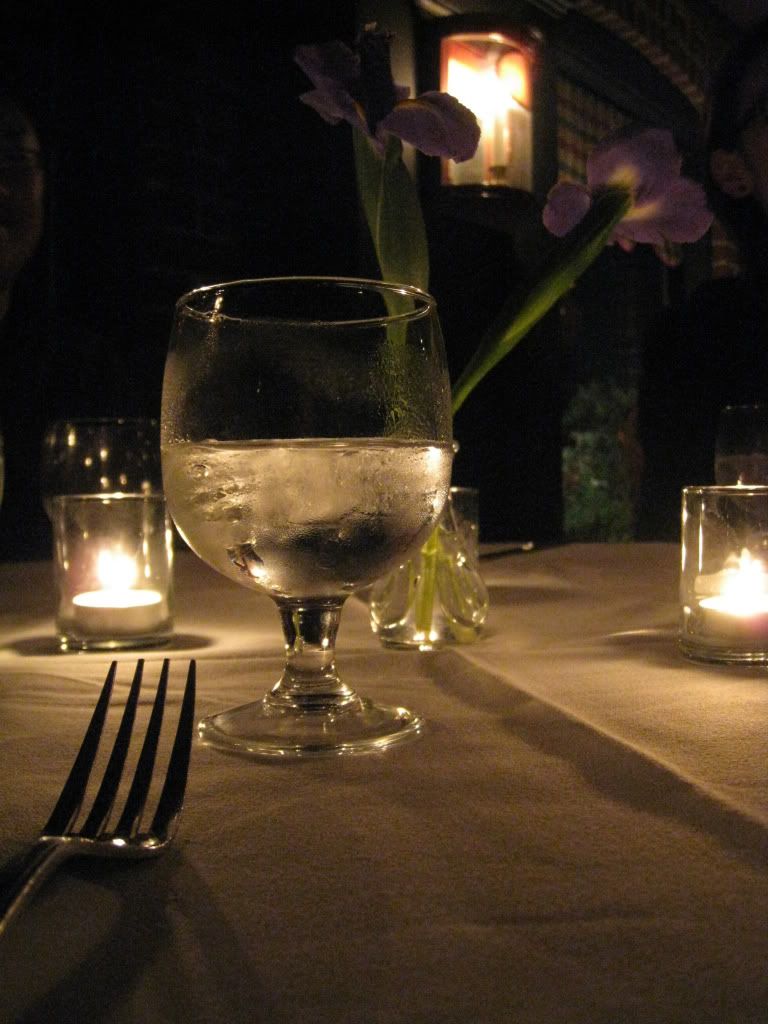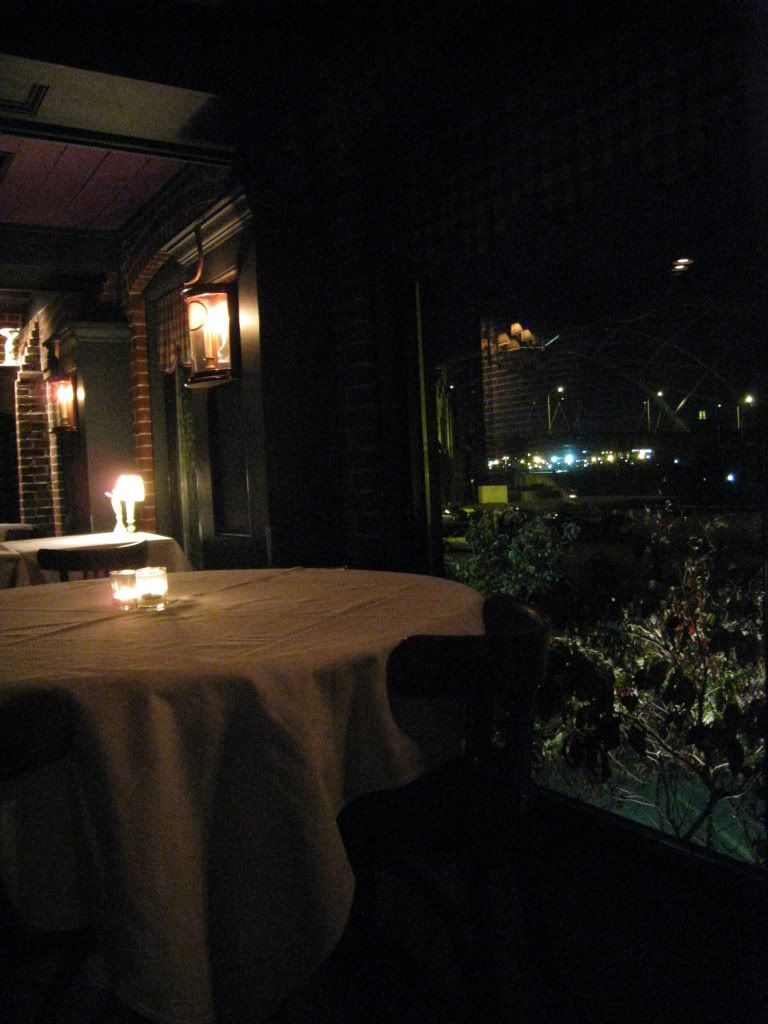 T and S had been there the past weekend as well and recommended we eat "family style" since the portions are big and you get to sample more foods. Here's what we ordered for the 5 of us and my ratings:
- Clams Al Forno (spicy) - OK
- Wood Roasted Duck Duet - Yum Yum Yum!
-
Grilled Pizza Margarita
- Yum!
- Steak Del Monico -> Yum!
-
Spaghetti with ribeye meatballs
-> Pass. Pasta not al dente.
- Concord Grape Granita - Yum!
-
Raspberry Upside down Tart
Yum Yum! (Sorry I forget exactly ...)
Clams (L) Steak (R)
Our favorite dish was the duck which we all agreed was one of the best we've had. It was cooked 2 ways, one as a confit and the other quickly seared. The duck meat was actually pretty raw but I didn't mind since it was so good! The skin was crispy but the meat was tender. This duck dish is worth the trip ...
The duck! You can see that it's rare.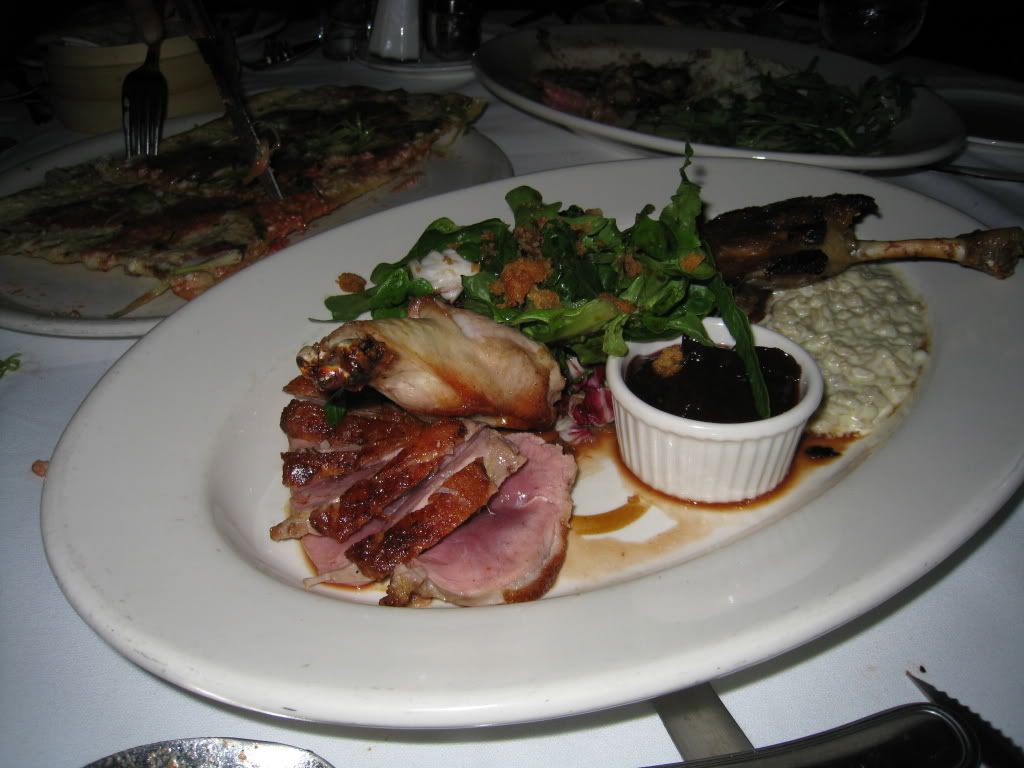 I really enjoyed the pizza as well. The base was crisp which was a nice contrast to the softer layer of cheese and sauce. A more sophisticated version of cheese pizza.
Chomp Meter:





4.5 Chomps! Unfortunately, I can't have a half shaded Ms. Pacman :) The food here is excellent and a great place for refined Italian dining. I highly recommend sharing so you can sample a variety of dishes. I am still raving about the duck! The restaurant changes the menu frequently with the local produce available so there's always something new to try. I don't think my experience at the restaurant would be as great if I didn't get to sample the different dishes. What if I had ordered the spaghetti dish? GASP! hehe
Al Forno (Italian)
(401) 273-9760
577 S Main St
Providence, RI 02903